Representative photo: Mayank Mudnaney
The single father who credits his teenage daughter with making him a better person
"This generation of 13 year olds is more aware and intelligent than we were at that age"
I became a single father after going through a bitter divorce. I was away from my daughter for almost five years, as my ex-wife went out her way to prevent me from meeting her as frequently as she could.
But my daughter suffered a lot – domestic abuse and emotional trauma – at her mother's house, so she raised her voice and chose to live with me.
I reunited with my daughter when she was 13. I relocated her from Kolkata to Mumbai, and since then, we have been rebuilding our life brick by brick.
I realised she wasn't a child anymore. Her emotions had evolved and she had very strong opinions. I had to re-skill myself as a parent all over again.
It's been three years now, and as a single father, I consider myself a work in progress.
The single father syndrome
We started off as strangers with our set of teething issues. My ex-wife is more affluent than I am. So although my daughter had her own room in my house, it was cramped.
She was struggling with that space constraint, and perhaps a few finer things in life which her mother could afford but I couldn't.
I had to explain that to her. Fortunately, she understood. In our initial arguments, sometimes she would complain, "Mom let me do this, Mom bought me this, why don't you?" But never did she want to go back.
That reassured me that I must be doing something right. I am slightly guilty of pampering her, because as a single father, I wanted to make sure she got double the love.
But I never really spoilt her because firstly, I didn't have the resources, and more importantly, I am not the most expressive when it comes to displaying affection.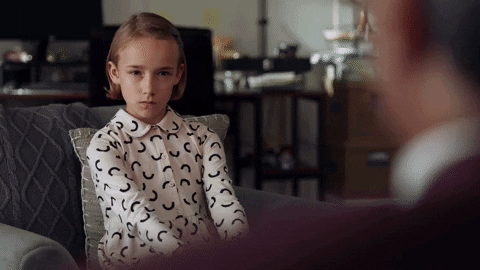 As the initial tensions of settling in in a new city passed, we started understanding each others' likes and dislikes. Our taste in music and food certainly don't match, although our political leanings and worldview fortunately aligns.
I realised that this generation of 13 year olds is more aware and intelligent than we were at that age.
They are smarter and more receptive than we credit them for.
Approaching difficult conversations
Over the last few years, I have learnt that teenagers are essentially nice people if you don't condition them according to your prejudices. I could never talk to my parents about #MeToo movement or periods simply because I didn't have an open channel of communication, but it doesn't mean I shut doors for her also.
She has asked me, "Why do they wrap pads in a black plastic or newspaper? What's with this secrecy?"
I would be baffled at how comfortable she was talking to me.
But this is a wonderful thing about their generation. They are more open to having conversations. The credit is all theirs of course. They are far better than us in communication. My daughter has made me drop my prejudices too.
Over the course of such conversations, I have realised that the only way I can eliminate any awkwardness is by listening. You have to listen without interrupting and judging. I want her to know that if she needs someone who understands her, I'll be there.
As a single father, I actively decided to create that comfort zone where she isn't scared of sharing anything with me.
At the back of my mind, I worry that she is growing up faster than I thought and will soon turn into an adult, and she may already be having romantic feelings. I keep asking her, "Do you have a boyfriend? A girlfriend?". I also taunt her by saying, "Why don't you still have one already?" She ducks them all.
But I trust her and know that she is aware of concepts like consent and 'No means No' and she is vocal.
We're growing together
As a single father, I can't be like regular dads who leave the room every time their child brings up a difficult conversation. I am her go-to listener and support system.
We have made progress and I feel proud to see my little girl grow into a strong, liberal and opinionated young adult.
(Avinash Dasgupta is a 42-year-old Mumbai-based freelance journalist)
– As told to Arundhati Chatterjee
WATCH NOW – How to keep your kids busy during Coronavirus break