Representative photo: Still from 'Helicopter Eela'
How parents can build (not break) self-esteem in teenagers
Experts on better communication, butting heads and picking your battles
Adolescence is a whole new world, as Aladdin would say. The kind that might induce travel sickness in the most seasoned navigators on this magical carpet ride. As much as you love your two-legged parasite, the teen years inspire dread as cherubic kids turn into cranky teenagers. When it comes to self-esteem in teenagers, they're often their own worst critics and "the parent plays an important role," says mental health counsellor Urvashi Bhatia.
It's a crucial time for both, she explains. "As parents, you panic and think 'oh no, this isn't my child as I remember them'. You try to cling to who they once were, instead of giving them space and guidance to explore who they want to become." 
It's only natural to want to hold onto the sweetness of their younger days, but like a fish out of water, the stronger your grip, the slipperier they get. As hard as desi parents reject the notion of personal boundaries, there's only so much you can fight it.
"Parents may feel rejected by their children at this age when they're flocking more to their friends, but they still hold an important position in their lives, whether the children show it or not. You are still the person they look to for support and guidance," says Dr Sapana Bangar, Psychiatrist and Head at Mpower.
Encouraging self-love and building self-esteem in teenagers
Acknowledge their struggle
The parental reflex to when your child says "I'm ugly" or "I'm not thin enough" is "Rubbish, you're absolutely perfect."
Bangar says that while the response is well-intentioned, when your child's confidence is low, and they're opening up about something they're struggling, such a reaction can seem dismissive.
"You just don't understand, mama."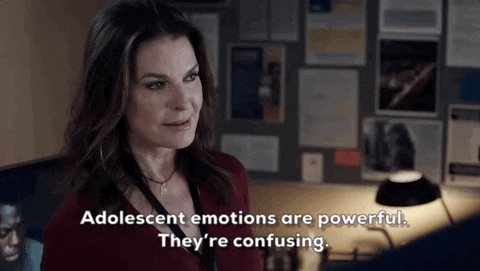 When it comes to building self-esteem in teenagers, it's important to acknowledge their experience, says Bangar.
Tell them you understand where they're coming from. Be generous with your praise while explaining to them that these tough moments will pass. "Instead of dismissing their self-criticism, acknowledge and understand it. Then you can turn it around to highlight their positives for them to see," adds Bhatia.
These are common human experiences, explains Bhatia. "You, as the parent, have also probably experienced something similar. Share your past and vulnerabilities with them. It'll help them (and you) to relate to each other better."
Encourage positive self-talk and affirmations
"Your subconscious mind holds onto any information you give it. The more you repeat a negative thought, your brain starts reinforcing it," says clinical psychologist and therapist Ankita Gandhi.
This plays up in moments of self-doubt and failure. It influences how we feel and behave, and can contribute towards developing anxiety and depression, even as adults.
Encourage your child to make positive self-statements from a young age, stressing on the present. Instead of "I will become better at XYZ ", which puts conditions and doubt to the statement, switch it around to "I choose to be better at XYZ".
Encourage growth in the face of a setback. Involve your child in brainstorming how to improve the situation.
"It's OK that the team lost the basketball match today. We played our best and we're going to keep practising". They need to know that it's normal to lose sometimes.
Be their guide and involve them in decision-making
There's a balance to be found between giving your child freedom to explore new aspects of teenagehood and maintaining safe boundaries.
We've all had our 'rebellious' phases – cue shredded jeans, missing curfew, sneaking cigarettes and Bacardi Breezers. Even punishments weren't much of a deterrent. 
Bangar's advice is to position yourself as a guide in such situations without anger playing the leading role.
Instead of having a verbal tug-of-war over a curfew, explain your reasoning. "You need to be home by 10.30 PM to complete your homework and get a good night's rest for school tomorrow. Otherwise, you'll be tired throughout the day."
She adds that this is an important transition period for teens. Give them reasonable responsibilities, while teaching them about consequences.
For example, if you're giving them a credit card and they blow up too much money in one month, take it away for the next and explain why.
Such a process builds confidence in them, that you've trusted them with a card. They're being held responsible for when they've fallen short, but also given a second try to live up to it.
Involve them and ask them, "Do you think you're ready to try again?" Accomplishing such tasks boosts their confidence and helps in building self-esteem in teenagers.
Don't let your criticism turn into ridicule
Criticism can be constructive and reinforce better behaviour, but you might easily slip into shaming. And when coming from a parent, those words can weigh us down for life.
There's a balance to be found between being Cinderella's stepmother and Smother Nature – we all know the latter doesn't form healthy adults either.
Bhatia recommends pointing out mistakes, but also showing how they can be rectified. Show them you're there to help.
"Try turning 'you' statements into 'I' statements. Instead of saying 'Why are you being so lazy and not cleaning your room?' make it 'I want you to tidy up your room and I can help if it's too much.'"
Try and flow with the winds of change
There are going to be moments when you butt heads and feel disconnected from your kids.
Self-esteem in teenagers can change from day to day. But as the adult, you have to pick your battles.
Turn dinner time into family time by establishing open lines of discussion. Talk to them about sex, dating, grief and everything else that might embarrass them (and you) at that moment, because these are the topics they actually need to hear from you.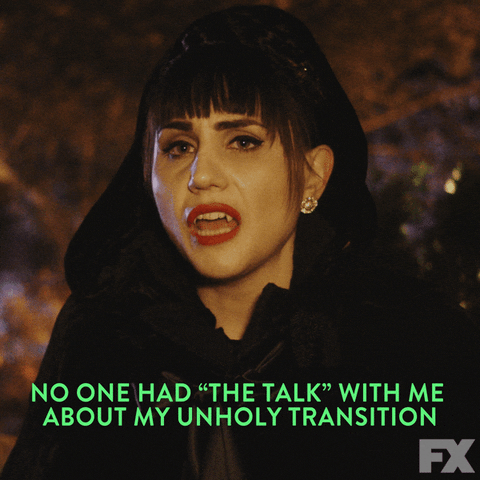 Listen to what they have to say, encourage them to set their own goals and build a partnership through this process.
You're preparing your kids to be independent adults. For that, they don't need you to be their friend, but a compassionate mentor.
"You're evolving together and both learning as you go. Mistakes will happen, give each other a break and a pat on the back every once in a while," says Bhatia.
"If nothing else, a corny joke will always get a giggle or groan out of them if you're getting the silent treatment."
WATCH NOW – Konkona Sen Sharma on raising boys in 2020