Representative photo: Still from 'Dear Zindagi'
What we've learnt from these onscreen mother-daughter relationships
'Because I said so' is a good enough reason sometimes…
Mother-daughter relationships have more ups and downs than the number of COVID-19 Whatsapp forwards your third-floor neighbour sends in a day. Words fall short when it comes to describing this complicated, enduring bond — "You will only know how I feel when you become a mother yourself, and no, your dog is not your baby."
For those lucky enough to have grown up having a mother watching over them, we've all heard versions of this.
We've fought tooth and nail over career choices and taste in men. We've gone crying to them when these same men have done exactly what they warned us about.
And more than once, we've wondered how two people sharing the same blood group, and nose, could feel like aliens from different planets.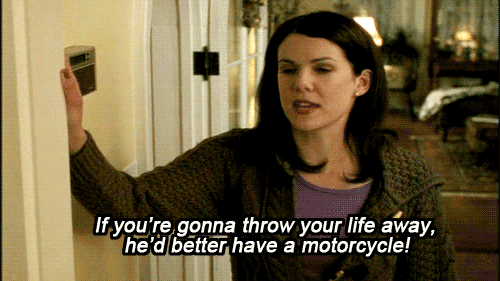 Your mother may be your best friend à la Rory and Lorelai, or the Kanye to your Taylor.
You might identify more with fraught mother-daughter relationships, like the one Midge and Rose share in The Marvelous Mrs Maisel.
Whether you're stuck at home with the mothership, and wrestling with ways not to, well… wrestle with her, yearning for her comforting dal-chawal, or wondering how the heck she put up with you during summer holidays as your five-year-old disrupts your Skype meeting, these lessons from onscreen mother-daughter relationships will tug at the heart strings.
And they're a great addition to your next binge-watching session.
Lessons from these onscreen mother-daughter relationships
Manju-Mili, Khoobsurat
One of the coolest Bollywood maa-beti duos in recent times, their bond is a lesson in parenting with a generous side of madness. Let your kids falter and make their own mistakes, make fun of them by all means, but never leave them stranded. Also, a silly PJ a day and animated Skype calls can keep all your woes away.
Mili (Sonam Kapoor) and Manju (Kirron Kher), in the modern-day retelling of Khoobsurat, are inseparable. Mothership Manju is at her savage best at all times and shares philosophical gyaan carefully dipped in sass about Mili's work life as well as love life.
But the moment she senses a hint of trouble in paradise, she rushes to Mili and becomes her strongest pillar of support.
Khoobsurat also gave us the ultimate ringtone dedicated to enthu-cutlet moms: "Maa Ka Phone Aaya."
Kaira and her mother, Dear Zindagi
The movie dabbles with subjects like mental health, heartbreak, and friendships, but the most endearing and realistic portrayal is of the relationship Kaira (Alia Bhatt) shares with her mother (Aban Bharucha Deohans).
Every time Kaira snaps, you flinch because you know you've done it too. And each time a squabble between her and her mother turns irrationally ugly, you feel your stomach churn because you know exactly how unpleasant it feels.
Through the course of the movie, as Kaira comes to terms with the ghosts of her past, you see how mother-daughter relationships evolve. You watch them grow, communicate better, and heal together.
You walk away from the movie (which essentially takes you on a trip down your rebellious teenage years, and angsty early adulthood days) knowing that it's okay if you and your mom both have some growing up to do.
You'll do it together (even if it is with a little screaming and shouting).
Amaya and Leela, Listen… Amaya
This film shows the close bond that's formed between a single mother (Deepti Naval) and their child (Swara Bhaskar).
They went through the trauma of losing a spouse and father together. Their relationship is tested when a young Amaya has to accept that her mother is more than just that. She's a person of her own with wants and needs, finding love and companionship in a new man.
We get to see the sacrifices that mothers make for their children – their own happiness because, in this case, a new relationship is something that's making Bhaskar's character unhappy. She's afraid of being replaced as the central figure in her mother's life and losing the memories of her father.
The dynamics of mother-daughter relationships, growth and reconciliation are portrayed beautifully in the film with a stellar cast.
It reminds us that our parents exist as more than caretakers of our tantrums but complex individuals with personalities, desires, dreams of their own. Which, in many cases, are put on hold for the sake of their kids.
Maddie and Deanna, Life Of The Party
Melissa McCarthy's Deanna in Life Of The Party decides to return to college after her husband decides to leave the marriage. Plot twist: Her daughter, Maddie (Molly Gardon), goes to the same college. The daughter isn't the most excited to see her mom walk into her dorm with snacks.
However, as the film progresses and Deanna discovers a life beyond being just someone's wife and mother, we see the duo forge a unique friendship despite all the bumps in the road.
Maddie does a lot of heavy lifting as she helps her mother achieve her dreams and helps her settle into campus life. The movie teaches us to parent our parents when they need it the most, but may not feel the most comfortable asking for it.
Rosie and Willodean, Dumplin'
Host a screening of this movie for all the mean maasis and buas who have at least once in their lifetime said, "Your mom is so pretty. What happened to you?" Mothers make daughters, not clones.
The Jennifer Aniston- Danielle Macdonald starrer Dumplin' graciously drives home this message loud and clear.
Aniston's Rosie is a former beauty queen and rather subtly body shames her daughter, Willowdean (whom she lovingly calls Dumplin', well) and believes she shouldn't enter a beauty pageant. However, the self-assured daughter isn't one to reduce herself to a weight-loss narrative.
She has a lesson for her mother and all the moms of the world — stop chasing conventional standards of beauty and everything else.
The mother-daughter duo, with a little help from the Dolly Parton-championed OST, after a series of animated verbal battles reconcile in the final act.
Insiya and Najma, Secret Superstar
Insiya's (Zaira Wasim) and Najma's (Meher Vij) relationship is a poignant one — the latter supports her daughter's dreams, selling her assets to provide money, keeping her goals a secret from her tyrant of a husband, and more.
And Insiya on her part, even as a 15-year-old, desperately wants to change her mother's life for the better. The movie explores one of the most beautiful mother-daughter relationships in recent times, with each portrayed as a strong individual.
They learn from each other, and ultimately carve out their own successful lives with each other's support.
Sophie and Donna, Mamma Mia
Turns out it's not always the mother interfering in her daughter's love life. In a role reversal of sorts, Sophie (Amanda Seyfried ) tries to figure who her father is, and ends up getting way too deeply involved in her mother's (Queen Streep) love life.
Of course, we love anything with Abba and Meryl Streep in — but throw in a powerful mother-daughter relationship, where they act as each other's forever soulmates, and we're sold.
At times they're at odds, other times, they're closer than any of the people (read men) that come between them — an accurate, realistic portrayal set against the dreamiest backdrop and most magical soundtrack. What's not to love.