Representative photo: Mayank Mudnaney
Will face yoga reduce my double chin and sculpt my cheekbones?
A dose of scepticism is warranted
My favourite phase of the lockdown was not playing Ludo or baking or making Dalgona coffee (am I the only one that hated it?). It was when my mother and I tried to practice face yoga every morning. Spoiler: it did not end well. Largely because I couldn't keep a straight face and my mother lost her patience with my childish antics.
Are these facial exercises the silly-looking secret to de-puffing tired eyes and chiselling a snacker's jaw? Celebrities like Malaika Arora and Meghan Markle believe they are. In fact, Meghan Markle told Birchbox, "I swear it works, as silly as you may feel. On the days I do it, my cheekbones and jawline are way more sculpted."
In theory, it is plausible. If you want to get toned, defined Deepika Padukone-like arms, you would try a regimen of pushups or planks. If it's abs you're after, then you would throw in a few sets of bicycle crunches. So if you want to tone and contour your face, it makes sense that you would have to work on those muscles through face yoga.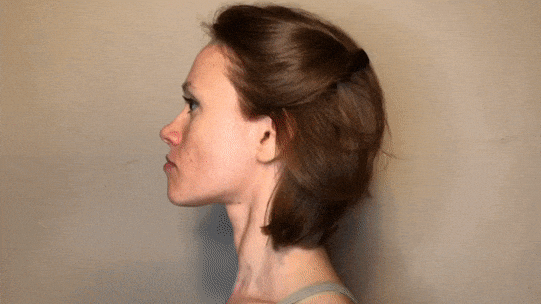 What is face yoga?
To put it simply, it's is a series of exercises that intentionally isolate and tone your face muscles. Proponents believe that it works as an anti-ageing youth elixir, giving sunken cheeks a lift and getting rid of that stubborn double-chin.
Vibhuti Arora, face yoga expert and founder of House of Beauty India, says, "The logic behind it is simple. As we age, we lose collagen and elastin, and tend to store stress and tension in between the muscle gaps. This leads to ageing and fine lines. When you exercise your face, the blood flow is rebooted, and the vitamins flush back into the facial skin. Face yoga plumps the muscle and tightens the skin on top, giving your face a younger, tighter and more youthful appearance."
The premise is that twisting our faces into certain strange expressions acts as resistance training to tone underlying facial muscles.
Benefits of face yoga
Dr Rinky Kapoor, cosmetic dermatologist and dermato-surgeon at The Esthetic Clinic, says, "It enhances the structural appearance of the face by strengthening the muscles of the cheeks and face. The exercises and massages target your face, neck, and shoulders, so you might be able to get a natural facelift."
Face yoga's main purpose is skin tightening. It stimulates the blood flow in the face, which then increases the production of collagen and delays the appearance of fine lines and wrinkles. It could also reduce puffiness around the eyes, get rid of wrinkles and help in making your skin glow.
Proper facial yoga, when done right, also helps to get the lymphatic drainage system flowing and can relieve you of that 'perpetually tired' appearance, according to Kapoor.
While the thought of looking a few years younger makes your squeal on the inside — we would recommend taking digesting these claims with a spoonful of scepticism.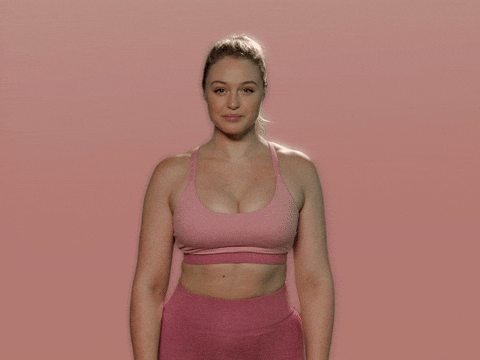 A 2018 study published in Jama Dermatology involved a group of 27 women, aged 40-65, who adopted a regimen of 32 facial exercises. After following this schedule every day for eight weeks and then every other day for the next 12 weeks, their photographs showed, "significant improvement in upper and lower cheek fullness."
This study has since been widely criticised. The sample size of women was small and homogenous, and they didn't consider whether face yoga had lasting effects.
There are also plenty of doctors who are raising their eyebrows at the idea that face yoga will make you look like your teenage self again.
Dr Devayani Barve-Venkat, MS general surgery and MCh plastic surgery, explains, "Face yoga and facial exercises definitely have a place in our lives. But I do not see it as an ultimate solution to all anti-ageing concerns. There is a science and an explanation behind what exercise can work and what won't."
Another concern that many share is that face yoga might actually lead to more wrinkles, frown lines and crows feet than it is getting rid of. Over time, repeated muscle movements weaken your skin's elasticity. And what is face yoga is not repeated muscle movements?
Barve-Venkat says, "Excessive movement around the eyes will cause frown lines, wrinkles and crow's feet to appear. It's essential to be gentle and use only percussive taps on the delicate areas of the face, such as under eyes."
With caution in mind and a gentle touch, you could try these basic face yoga exercises at home
The Forehead Smoother
Directions:
Press your shoulders down and lift one arm straight up, then drop that arm over your head to place your fingertips on your temple
Gently press down with your fingertips to lift your face up and back, and then drop your head over to your shoulder, keeping your chest open.
Hold this pose while you slowly breathe out through your mouth.
To take the pose a step further, reach your other arm out at a 45-degree angle and when you exhale stick your tongue out down towards the ground.
Do the other side and repeat all the way through.
Benefits: Lifts eyebrows, smoothes frown lines, prevents eyelid droop and releases tension
Lower eyelid firmer
Directions:
Place your middle fingers on the inside corner of your eyes and your index fingers on the outside of your eyes.
Squint with your lower eyelids and feel the muscles under your fingers tighten.
Do this ten times while keeping the upper eyelids open.
Hold the final squint for 20 seconds.
Repeat the session once.
Benefits: Strengthens upper and lower eyelids, increases blood circulation, brightens skin around eyes and decreases under-eye puffiness.
View this post on Instagram
Facial sculpting routine
Directions:
Apply a good facial oil all over the face, then bend your index finger, place it over your nasal labial folds and sculpt under the cheekbones — your zygomatic muscles — lift, twist and tuck. Repeat 20 times.
Hold one side of your nose down. Using the curves of a gua shua tool, lift the nostril of the other side in an upward direction. Repeat on the other side.
To reduce the appearance of a double chin, wrap your teeth around your lips, look up and move your jaw up and down 20 times. Do this three times a week.