Representative image: Caique Silva/ Unsplash
"I am alive, he's gone. I have to pick up the pieces and move on with my two children"
Grief is not performative
When she was in her late 20s, Meggha Vohra's life turned upside down. She lost her husband in a brutal accident and was left to parent their two children as a single mom. "For a month, I was in shock and when I opened my mouth, the only words that came out were 'I want to find love and move on'". She shares with Tweak India her story of overcoming immense grief to choose find joy in living, and loving again.
I needed to prioritise my own happiness
"I was 18 when I first started dating my husband, Nadir Babaycon. There was no pressure from the family to get married but when he was going to move to the UK, I wanted to go with him. That's when my father suggested we get engaged. One thing led to another and before I knew it, I was married at the age of 20.
When I was 21, my husband and I welcomed our firstborn into this world. It was really interesting because while my friends were out partying, I was mothering a child. But I wouldn't have it any other way. A few years later, we had our daughter. But our happiness was short-lived.
In 2015, Nadir passed away in a horrible bike accident. He had a passion for sports bikes and while he was on his way home from a ride, he got into a freak accident. He broke his spine and his ribs punctured his aorta. When I got the call, I reached the hospital immediately. I watched him die in front of my eyes.
My first instinct when I returned home from the hospital was 'what am I going to tell my children?' My son was 8 and my daughter was 5 at the time. My mother and sister said, "We'll sit with you until they wake up and you tell them."
While my son registered the gravity of the situation, my daughter kept saying, "Yesterday was my birthday and I was supposed to open my presents with him today. Why is he not home yet?"
But slowly it settled in when suddenly, our house filled with so many people. I had no idea what to do, but my sister, mother and a friend took over. I was in my room. I just wanted to shower, sleep and not wake up.
For the first few weeks, I was in shock. I had no idea what was going on around me, because I hadn't known another life since I was 18. I just knew him and this life we had built together for nine years. Days have turned into years, but sometimes I still relive that night where I watched him dying in front of me.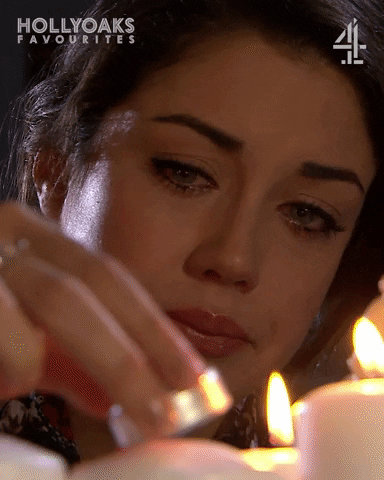 At his one-month prayer meeting, my whole family was sitting together and the first thing that I said was "I want to find love again, I want to move on." As soon as the words left my mouth, I was met with judgement.
I distinctly remember this dialogue that came shooting from one corner. "Iske aatma ko toh shaanti milne do and then start the process (to move on)." That just triggered me even more. I was thinking "I am here, I am alive, he's gone. I have to pick up the pieces and move on with my two children."
It might've been a degrading thing to say but they were the most honest words. Sitting there, in a room full of my relatives, I could only think, "What next?' 'What is going to happen to my kids and me? How do we move on from this?"
A lot of women, when they lose their husbands or loved ones, don't realise that it's okay to go along with societal norms, but at the end of the day, it's about the individual and how she processes grief is really up to her. So, keeping this in mind, I decided that I was going to do whatever I wanted to.
In August that year, I was turning 30. I remembered that Nadir and I wanted to take a trip to Italy to celebrate. Our 10th wedding anniversary was also that year. So, I decided that I travel with my friends instead. Just before the trip though, my sister threw a birthday party for me. That night, we were all drinking, mingling and just generally having a good time. But it was later brought to my attention that the people who attended the party were all behaving like judgemental padosans and saying things like, "Look at how she is behaving. She is drinking, she is partying, she is having a blast and her husband has died just a few months ago."
But they don't understand. Everyone has different ways of processing grief. For me, it was going out, it was expressing, it was leaving town as much as possible.
I live in Kolkata, where it's like you're always on the radar. Everyone is watching everything you're doing. To cope with my grief and all the judgement I endured, I just travelled. Sometimes with my kids, sometimes with my girlfriends or sometimes alone.
Six months later, I started going out on dates as well. I was judged for my actions. People just see the external picture though. "Your son is growing up, what will he think of you? His mom is always out on dates and out with different people every six months." But they weren't there with me when I was alone in my bed, crying with grief. They don't see that side of me because I chose to keep that personal. That was my way of dealing with it. They don't see the fact that I still talk to Nadir's photo every night before I sleep. I was judged at every turn because I wasn't playing the part society wanted me to play.
Initially, there was resistance from my father. But my mom was my backbone and my Qutub Minar of strength. Despite being the quintessentially conservative Bengali mom, she said to me, "I support you, I don't care what the world thinks. Do whatever your heart desires and your family is here for you and the kids."
Of course, she was also met with questions. People asked her, "Why isn't she calming down? Why is she all over the place?" But she handled it in her own way.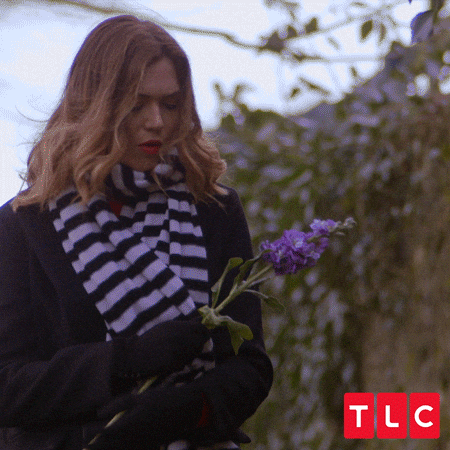 I remember there was a time when my parents broached the idea of getting me married again. A lot of people said, "Oh, she is young, the kids are young, get her married, get her settled and make her meet people." I was in no way opposed to the idea. But a lot of the times in these arranged marriage situations, the people would ask my parents to legally adopt my children, so they wouldn't have to deal with any liability.
That's when my father put his foot down. He said, "She will fight until her last breath for her children, even if she has to do that single-handedly."
I get a lot of people questioning my parenting style. But I have come to this realisation that by the time you finish the whole log kya kahenge, you are 45-50 years old, you've lived all your life for your children and then it's over.
Now, it has been six years and I've learned that after all this time, you are pretty much on your own and you have to do things as you see fit. There has been support from everyone around me, but when it comes to a few things like finances, for instance, which is the real support, I can only rely on my parents.
I've been extremely vocal about everything that has happened and my journey overcoming grief. Before the pandemic, I started dating someone and now we live together. Initially, there was a lot of speculation.But I never compromised on my own needs, despite all the judgemental whispers and lingering stares. I realised early on that I needed to rise above and prioritise my own happiness because that enables me to give more to my children."
As told to Mitali Shah