Representative photo: Masaba Masaba
"Don't expect to find love immediately"
Advice from women who joined a dating app after getting out of a long-term relationship
If you're single and over 40, chances are that your mother, your BFF, even the person in front of you at the grocery store checkout line is telling you "ab shaadi karlo". Whether you're divorced or have never been married, the advice doesn't change. Everyone seems to be pushing you down the aisle to the saath-phere destination. And while Dolly chachi might have the perfect Dubai-wala ladka for you, it makes sense to dip your toes into the dating pool through dating apps, rather than jumping in with a somersault from a level 3 diving board. Wouldn't you agree?
It can be tricky for men and women to get into online dating, especially if they've recently come out of a long-term marriage or relationship. But if you don't try to get back in the game, don't you lose by default? According to an article in The Economic Times though, people in the 50-plus age bracket form less than 1% of the user base of any leading dating app catering to the Indian masses. While these aren't very encouraging statistics, the good news is that when you are fresh out of a marriage or a long-term relationship, dating is not a convoluted hot mess of figuring thing out like it is in your 20s. Even if you're just looking for a rebound, the process is much more straightforward.
46-year-old Alpana Gandhi has been married, she has a home, kids, and even financially secure investments. She didn't join a dating app to find someone to look after her. She was looking for something very innocent. She says, "I want someone I have a laugh with, take trips with and do spontaneous things with. I've done the whole marriage and kids part. I want a long-term relationship that is relaxed and easy."
When Gandhi first joined dating apps, she swiped right a lot. But none of them seemed to be on the same page as her. It took her a while to come to the conclusion that she now lived in a generation where the most popular way of dating catered to a much younger generation who fully embraced a hookup culture that she just couldn't wrap her head around.
We turned to our Tweak Tribe to find out whether this was a common occurrence. Were women joining a dating app after coming out of a long-term relationship or marriage? Out of the 397 people who voted, 187 (i.e 47%) tapped the 'yes' option. We spoke to six such women who told us about the mistakes they made on these dating apps, and what they did to rectify them.
6 mistakes women make on dating apps and how to prevent them
"Try a variety of dating apps" 
Sonali Kamdar's (name changed) life has been working on autopilot since she lost her husband a few years ago. But at 43 she is ready to put her life into first gear. After months of toying around with the idea, Kamdar finally decided to join a dating app.
She said, "At first, I was overwhelmed with all the choices. I was sure that I wasn't looking for a second chance at love or to be married again. I just wanted to see what was out there. But even after a lot of help from my kids, it felt like I was playing one of my son's video games."
Kamdar describes it as a heere ki khoj (hunt for a diamond). After weeks of fighting off creeps who messaged her at ungodly hours of the night, she decided online dating wasn't for her. She says, "I decided to quit. I wasn't comfortable. After hearing so many horror stories, I didn't know if I should trust it. The app wasn't for me."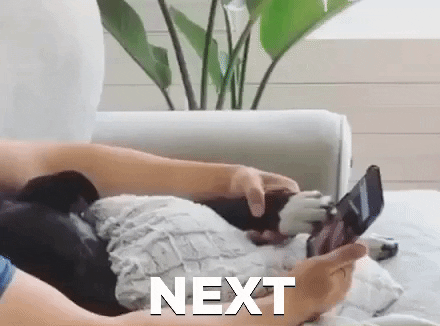 We've all been there. You're like a hamster on a wheel: you match with someone and really hit it off. But when the it doesn't work out, you delete the app, only to re-download it one lazy Sunday afternoon when you feel like swiping through potential suitors.
However, Kamdar says the mistake she made was generalising. She says, "I thought if one of the apps wasn't for me then none of the apps are for me. I didn't even think of downloading another one and trying again until my friend pointed it out."
With a lot of apprehensions, Kamdar joined another dating app. Now, she is swiping like a pro on two different apps. Kamdar says, "My advice would be to not give up after trying just one online dating platform. Until you try a variation of dating apps, you will never get the whole online dating experience and you might miss out."
"Be upfront about what you want" 
Months after her divorce,  Gandhi decided it was time to move on. However, she had been married for 12 years and had no idea how to navigate the murky waters of online dating. Her best friend set up her account.
Gandhi says, "When I was younger, dating was much easier. Now, it's like a whole other world. You can see all your options in one place, it's genius."
During a conversation with her friends, Gandhi complained that she wasn't getting matched with the kind of men she wanted. The people she was matching with only wanted short-term relationships, while she didn't want a fling.
After too many instances of being asked if she was open to hookups, she was disheartened. That's when one of her friends pointed out that she should mention that she wasn't looking for someone so short-term or casual. Gandhi says, "My friend told me that mentioning what I was looking for would act as another layer. I tried it and it worked. When I would match with someone, they were at least in the same realm as me, if not the same page."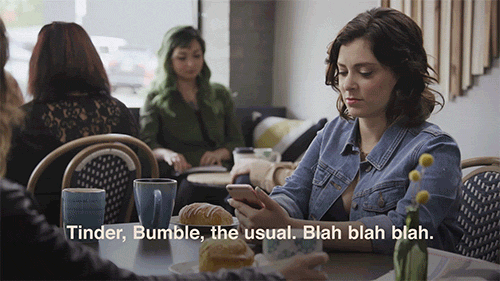 You shouldn't be ashamed of looking for a relationship. If you stop being wishy-washy about your want and put it all out there confidentially, you will attract like-minded people. Or at the very least, you'll be able to trick the algorithm into sending you people who want similar things as you do.
Gandhi says, "I started dating after 12 years of being married. I've been on quite a few dates but nothing I would want to take forward. I still don't think I am used to dating, but I have learned a lot.  If you're going to be on these dating apps, don't be afraid to really put yourself out there."
"Don't expect to find love immediately" 
Movies and TV shows depict an unrealistic standard of romance. No one finds love on the same day they've broken up with someone. It takes time, effort, and a whole lot of willpower to throw yourself back into the dating fray.
48-year-old Disha Sethi (name changed) said, "When I joined a dating app after my divorce, I had no idea how it worked. One day, I started speaking to this man. He was the first person I'd spoken to on one of these apps. I was anxious. But we had conversations that flowed naturally. He was smart and funny. I wanted to be with him. Then one day, he disappeared. No reply, no text just radio silence. I didn't even have his contact information. That's when my friend then told me that I couldn't expect to find love immediately. I was pinning all my hopes on one fish."
Sethi then deleted the app only to download it a month later. This time, she wanted to do things differently. She said, "When I rejoined the app, some time had passed. I'd had some time to think. I knew that I wanted to experience new things and meet new people. I wanted to go on dates and enjoy myself. If I was going to get a second chance at love, it would come at its own pace, not by me forcing it."
Your first, second, third, or even fourth and fifth match might not be the one you're looking for, but each of them will play out their own trajectory. Expecting to be with the first person you speak to on these dating apps is like expecting the first mango you spot on a tree to be yellow and sweet. So, unless you want to be left with a khatta taste in your mouth, be patient and enjoy the ride. What's the rush?
"Create an intriguing profile and learn the lingo"
For 42-year-old Maya Singh (name changed), online dating felt like a task. But she says, "these apps become a necessity if you want to meet new people. I joined a few months ago. My husband and I are in the process of getting a divorce and I wanted to see what the dating world looked like now."
Singh created an account and started playing the game (swiping). But she was growing less confident by the day. She wasn't getting the kind of matches she wanted. She says, "I knew I was doing something wrong. I didn't know what until this man I matched with asked me why I have such a blank profile. In retrospect, I am sure most of the people thought I was some 50-year-old bald man catfishing them. But I was scared of posting pictures and I didn't know what to write about myself. Should I mention the divorce or my correct age? I didn't know the rules."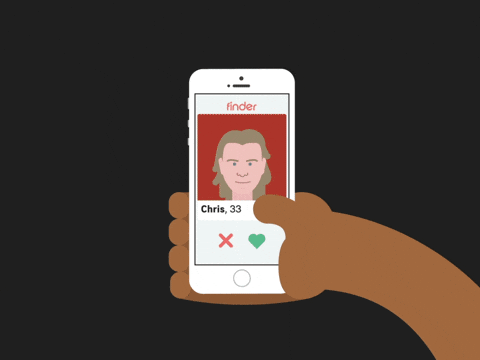 Online dating has changed the game (How online dating can dent your self-confidence). It's no longer as simple as, "haaave you met Ted?". We are now playing some twisted version of Jumanji. And the rules are: your profile must be up-to-date, enriched with your images (not group photos), and your bio must be informational as well as witty. You want to sound interesting without sounding defensive or cocky.
Singh finally decided to plump up her profile. She added images, wrote a bio that referenced her favourite movies, and even answered a few of the questions to make the profile look nicer. Ever since her profile's makeover, she has been drowning in matches. However, Singh says, "I try to swipe very mindfully. I read their profile and scan their images. I want to do this right."
Another essential piece of advice that Singh had was to learn the online dating lingo. Words like 'ghosting' or 'breadcrumbing' or 'hookups' are essential to know. Singh said, "Once someone asked me if I wanted to be 'fwb' with him. I didn't know what that meant so I Googled it. If you're ever confused about something, don't assume its meaning. Today's lingo is a whole other language. But, it's important to know at least the basics."
"After the first few dates, introduce him to your girlfriends and don't be afraid to have new experiences" 
During the pandemic, Shweta Chawla broke up with her live-in partner of 8 years. Since then, she has been on several online dating platforms. She says, "I have met some very interesting people across platforms but no one I want to write home about. I try and enjoy myself without getting tied down in all the complications and the drama."
Chawla has a few rules she follows when she is talking to someone she met on a dating app. She says, "For the first few conversations, I don't give out any personal information. I am not scared to make the first move and if I am starting the conversation, it will never be with a simple "hi, how are you". And, after the first few dates, I introduce him to my girlfriends. Casual Friday night drinks or a simple lunch. My friends have seen me through it all. There is no one I trust more. If I am confused about whether I should pursue a relationship with someone, I go to them. They interrogate him in a subtle way. It's quite an entertaining sight to watch."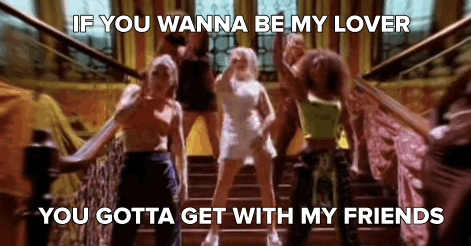 It's like the Spice Girls sang, "If you wanna be my lover, you gotta get with my friends."
According to Chawla, it's not about finding your one true love but about enjoying yourself. Doing all the things you never got to do before. She says, "Earlier, I used to get very scared to give my phone number to the people from these apps. I would think psycho-killer nikala toh? But now that everything is going back to normal, I often go on dates. I've learned that we can't afford to say no to new experiences. In the last few months, I have gone camping, trekking and even water rafting with some people I met online. It's not only about finding romantic interests."
"Be honest about your life experiences" 
38-year-old Shraddha Gujral's marriage fell apart and she was left to fend for herself and her young daughter (lessons we can learn from single mothers). She says, " After almost a year, I decided I wanted to meet someone and have a relationship. I didn't want to wallow anymore."
Gujral downloaded the app and created her profile. After the first few rounds of swiping, she matched with someone who seemed decent. They would text back and forth throughout the day. He had a job in finance and he was humorous. Gujral says, "He would make me laugh. I felt like one of those schoolgirls who couldn't stop smiling at their phones. After almost two weeks of talking on the app and then over the phone, he asked me to meet him. I was nervous. I hadn't been on a first date in almost a decade. But we met at a cafe and had a great time. It became a regular occurrence. He would pick me up from my office and we would have chaat together. I decided to confide in him. In hindsight, maybe it was too soon but I wanted to be honest."
When Gujral told him about her daughter, he freaked out. She says, "He said that I should've told him as soon as we matched and that he didn't want to be a father to my child. I tried to explain to him that it wasn't what I wanted. But this man wouldn't listen to reason. He was yelling at me over the phone. I was very upset but what can you do?"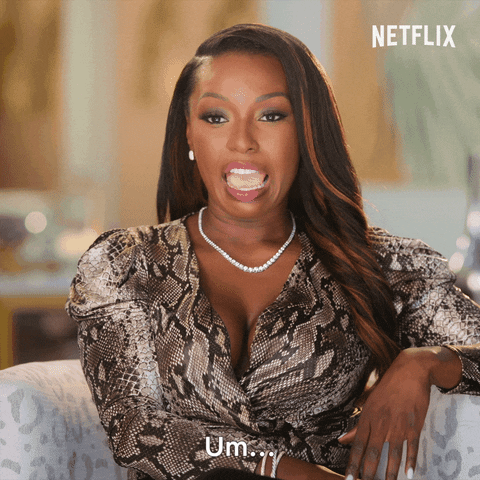 After this experience, Gujral has made it a point to tell every man she matches with about her daughter and her divorce. She says, "I never wanted another episode like that one. So if I match with someone who has even a flicker of potential, I tell them I have a daughter. My mother kept telling me that the right person wouldn't be bothered by it. She was right. When I met my now partner, he didn't care that I have baggage. I have even introduced my daughter to him. Being honest throws the game in your favour." It's a common thread that all these women repeat: dating is about being yourself and finding yourself, even more than finding The One. And going online doesn't change that.