Representative image: still from Mismatched
Online dating filled me with anxiety and dented my self-image
It's not the easiest route to love
My best friend is an architect, full of (what she thinks are) fun facts that she spews like bullets. They might not kill us but they're the reason our little group has developed a habit of zoning out mid-conversation. She's the reason I know what a false ceiling is made of and which walls to leave untouched during a home renovation (the load-bearing beams, FYI). Her lecture on walls made me think of my own invisible emotional barricade. Ever since the college boyfriend who I thought was "the one" turned out to be a duffel bag of zeroes. It was a messy end to a difficult relationship, involving infidelity, lies and like any Indian romance, parental interference. Brick by brick, I had built this wall to keep the playboys and idiots out, as mazboot as a medieval fort.
But was it one of my mind's load-bearing beams? I realised I had to take a sledgehammer to the wall before it became one, condemning me to a life of loneliness. I started small, doing the obvious thing for anyone of my generation — joining a dating app. At first, it was fun getting to pick from a catalogue of possible partners. But after a few weeks, it started to feel like I had joined a rat race of single people and all I'd get was a participation trophy.
Dating apps have made hookups easy, and it seems like fun at first. But what generally follows a string of meaningless hookups is a tsunami of anxiety and low self-esteem, especially when a match you saw potential in fades faster than purple highlights. You find yourself back on the dating app, a crutch that provides a sense of everlasting hope, dangling the promise of finding love before your eyes.
As it turns out, our lonely little hearts generate billions in revenue. But on a micro level, it can be a tedious and confusing business, especially since COVID-19 shut down other forms of socialising, making an already shallow dating pool even shallower.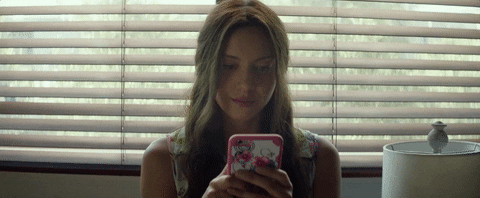 Bored out of my mind, I re-downloaded a dating app during one of the very first lockdown phases. I was tired of scrolling through Netflix, so I decided to scroll through suitors instead. I matched with more than a few, probably because the pandemic forced many people into the same headspace as I was. I didn't dive in looking for my next boyfriend, someone to take home to meet the parents. I was just looking for someone to have a good conversation with. Maybe a few Zoom dates, before eventually meeting for dinner.
I matched with a few interesting people — a chef, someone who works with cryptocurrency, a musician — but for the most part, it was as exciting as filing taxes. On dating apps, the way you start the conversation is everything. 'Hi, what's up' is the congee of opening acts, bland, predictable and begging for a little spice. I know from the get-go that this won't last beyond the first five texts.
Finally, after what felt like looking for a strand of hair in a haystack, I matched with someone who ticked all the right boxes. He was funny, cute and had a way with words that was as smooth as my father's favourite scotch. For weeks, we texted all day and until the wee hours of the morning. He was slowly and steadily doing the impossible — breaking down the fort I had encased myself in as I consciously stopped myself from making him a victim of my emotional unavailability. I thought I was getting my very own online dating success story, right until the day he vanished like the suspect in a Nancy Drew novel.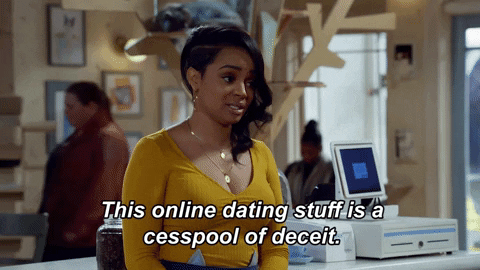 Have you ever been ghosted? It makes you feel small and stupid with three dollops of embarrassment. The rejection hit my fragile emotional state like a hurricane slamming against a wooden hut. I struggled to understand the feeling. It wasn't heartbreak, I barely knew the guy. In fact, it wasn't about him at all. He was merely the aggravator to a non-healed but well-covered-up wound. It sent me on a downward spiral riddled with self-pity. My brain launched straight into overthinking mode, carefully dissecting each conversation like that poor cockroach we had to cut open for our 10th-grade biology practicals.
According to Dr Neha Smita Lal, consultant psychiatrist, Jain Multispecialty Hospital, it's common for rejection to damage a person's self-image. "For someone with social anxiety, who already might have issues talking to strangers in person and so tried online dating, repeated rejection might make this person feel worse about themselves. This can also lead to depression and other mental health issues."
Coerced by my friends , I relented and went back to the app. But fear of rejection had turned me into Sherlock Holmes, except I was looking for faults, not clues. Not liking someone's beard is not a reason to stop talking to them.
Overwhelmed with anxiety, I developed a pattern of running away when things even hinted at picking up with someone. I was terrified of getting my heart broken again. You can't get shot if you don't stand in an open field, right? I'd stop replying mid-conversation as a self-defence move, then feel too anxious to go back.
I kept asking myself why I was having so much trouble when meeting people virtually was coming so easily to everyone else. Was I the problem? It felt like getting picked last at PT period in school, only 10 times worse. The feeling is not uncommon, according to a study, which indicated that online dating, specifically picture-based dating apps (ahem, ahem), can lower self-esteem and increase the odds of depression.
I wanted to meet new people but the thought of opening the app and looking through dozens of selfies or pictures of guys with their dogs was overwhelming. Thinking of people judging me the same way in a microsecond made it worse. Another study published in the Journal of Personality and Social Psychology reported that extensive choices (in any scenario) can undermine your subsequent satisfaction and motivation. Basically, too much swiping might have you second-guessing your decisions and ignite the anxiety of missing out on a bigger, better prize.
Love requires a certain vulnerability, but how could I trust someone after being burned. Casual or not, trust is where it all starts and where, after going full circle, most of my relationships come to die.
Lal heard me vent, and realised it was time for a professional intervention. She pointed out that I hadn't healed from the rejection and betrayal of my first relationship, and was seeking external validation from people who didn't know me enough to owe me their time and attention. Projecting my expectations on a stranger, and giving them a few minutes to live up to them was pure self-sabotage. I had to be at peace with myself first, or I was handing over the remote control of my life to every match I began talking to. She advised, "Take time to heal from the hurt before heading into a rebound relationship just for validation. And if you feel that rejection is taking a toll on your mental health, do not hesitate to take professional help."
After a long dating detox, I downloaded the app again. Only this time, I'm not joining the rat race, but going on a leisurely walk. Instead of obsessing, I cap my time on the app to one hour a day. If I meet someone I like, I stop myself from dismissing them over minor quibbles.
I focus on one person at a time instead of online shopping for a partner. Using these two strategies together has helped me keep my anxiety in check, allowed me to focus on other hobbies too, and prevented me from getting scared and running off like a bheegi billi.
It's not easy and if the universe had its way, I would literally be wearing a giant 'work in progress' banner around my neck. But I know I have to try. Just not so hard that I break.