Representative photo: still from Rajneeti
My partner's emotions are sealed tighter than nani's gold locker
7 signs your partner is emotionally unavailable
Let's turn back time, shall we? The year is 2012 and you're dating your college sweetheart. He is the quintessential boy-next-door with dimples that make your ovaries explode. He has a slightly crooked, devilish smile and can make you laugh until you're gasping for air. To you, he is the boy Taylor Swift wrote 'You belong with me' for.
After a few months of hanging onto his every word, you start noticing inconsistencies. You don't know his parents' names or what he does when he isn't with you. When you fight, he shuts down faster than an old iPhone. That's when your friend drops the term 'emotionally unavailable' and you nod furiously as you check your phone for the 10th time that hour, hoping to see a message pop up. But it doesn't.
If only you understood back then that emotionally unavailable is not a throwaway term. It's not a label to use when someone is not willing to completely commit to you. Emotionally unavailable people are more complicated than that. If they weren't, I doubt anyone would relate to Sex And The City as much as they did. Nor would Carrie and Mr Big be such an infamous couple.
What does it mean to be emotionally unavailable?
Dr Nisha Khanna, certified EQ coach, explains, "Emotionally unavailable people are basically those who are not available to you for your emotions or to help you especially when you are in your hour of need. They lack commitment. Emotional unavailability may be temporary, permanent or chronic."
Everyone with a pulse knows that feelings can be terrifying. But for someone who is emotionally unavailable, it's a task and a half to even acknowledge their feelings. They use their aloofness and charm as swords to shield themselves from a genuine connection. As if the fish in the viable dating pond weren't depleting fast enough already, emotional unavailability is the epidemic no one is talking about.
They have a hard time accepting love and emotions from others, explains Yoshita Dave, counselling psychologist and intimacy coach.
Take Vanshika Gajjar (name changed) for example. She broke up with her boyfriend of six years after not being able to put up with his cold and indifferent attitude anymore. She said, "He was distant and inconsistent. One day he would say 'I miss you so much' and the next day he would cancel plans at the last moment and make excuses. The entire relationship was according to his convenience."
When we asked Tweak readers how many of them had encountered an emotionally unavailable partner, the numbers were staggering — 461 women, that's 82%, said they had.
Dr Shwetambara Sabharwal, clinical psychologist and founder of Mindcraft Counselling, says, "They're evasive, make excuses, or are just inept when it comes to talking about feelings or the relationship. Some use anger, criticism, or activities to create distance. You end up feeling alone, depressed, unimportant, or rejected."
Since happy and healthy relationships are based on open communication, mutual trust and honesty, it can be hard to understand and deal with a partner who is emotionally unavailable. It is even harder to spot them. Like walking through a house of mirrors at a circus with seemingly no way out.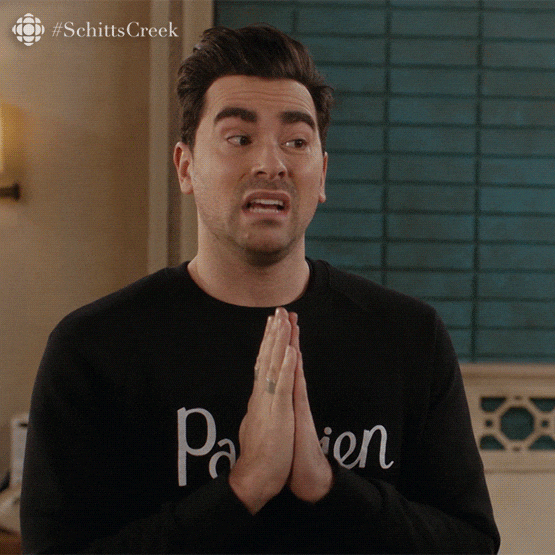 Red flags that prove your partner is emotionally unavailable
They don't like getting real
People who are emotionally unavailable often refrain from expressing their feelings because it's improbable for them to let their guard down enough to form a genuine connection. It gets difficult for them to accept their feelings for someone else because they can hardly understand their own.
Dave explains, "They feel emotionally smothered to talk about themselves. They want to avoid communication and or discussions. Basically, it's avoidance along with fear."
Rather than confiding in you about their hopes, problems and dreams, emotionally unavailable people keep their feelings bottled up.
They haven't been in serious relationships before
No one's dating graph is perfect. But if your partner has never had a long-term or meaningful relationship, it's a flag as red as my Ruby Woo lipstick.
Khanna calls out childhood trauma or pain as a potential reason. "They don't want to get hurt again, so they keep everyone at an arms' distance. They are overcritical and they don't want to be dependent on anyone."
For them, the basic idea is that if you can block your feelings, you can block out the pain too. Shruti Mehta (name changed) found this out the tough way. After connecting with a man through an arranged marriage portal and spending six months dating and planning a life with him, the 27-year-old found out that he had never stuck around in a relationship long enough to form an emotional connection.
She said, "At first I didn't think anything of it. But when I put all the signs together, the words 'emotionally unavailable' were written in big bold letters. At first, I tried to work on it. Tried to mix with his friends, ask him questions about his childhood, tell him about mine but nothing seemed to work. We just weren't compatible because he was terrified of big feelings."
They are not curious about your life
You will notice that there is something off in the relationship, says Khanna. "They are not available to talk about emotions. They will never ask you how you are or what you're going through."
Even when you need to vent about a work crisis that is ruining your life or what you and your mother have been fighting about, all they want to talk about is their new video game. It seems as though your parlour wali didi is more interested in your life than your partner.
They get defensive, put off and frustrated when you choose to be vulnerable. It's a sign that they aren't capable of handling emotions. Yours or their own. And every time you try and confront them about this, you are gaslit and accused of being smothering or too intense.
They may feel overwhelmed when someone cries or talks about emotions, says Khanna, though they can talk to you for hours about superficial things. By now, it should be clear that Siri has a higher EQ.
You don't know much about them
For all you know, your partner could be a secret alien ninja. Think about this for a minute. What do you know about them other than their name, favourite memes, preferred sexual position and the kind of alcohol they favour?
Someone who has the same sealed-off personality as the vault in your grandfather's vintage steel almirah can't be forthright even if they want to. It's not just that they don't talk about their feelings, they don't discuss anything of significance. Their past, their family, their friends and even their plans for the future remain a mystery to you. No matter how many times you say khul ja sim sim, getting them to open up is a herculean task.
Akshita Jha only (name changed) met her boyfriend's friends months after they'd been dating. She said, "He refused to introduce me to his friends and family. Every time I would ask him why that was, he'd get uncomfortable and try and change the subject. Until recently, I never really felt like a part of his life."
While it's not important for two people in a relationship to divulge every single detail about themselves, keep in mind that to have a deeper and stronger bond, there needs to be an open channel of communication.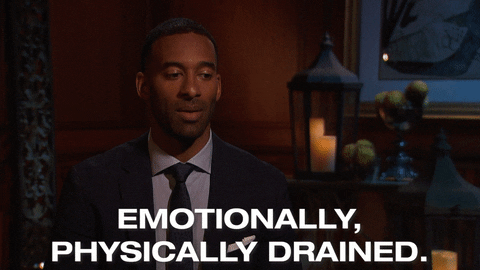 They think emotions are for the weak
Khanna believes that sometimes emotionally unavailable people think that emotions are for the weak.
For them, anyone who wears their heart on a sleeve and believes in the forever kind of love is easy to judge and mock. Terms like 'whiny' or 'clingy' are often used by them and they view relationships more as a burden or an obligation says, Khanna.Emotionally unavailable people often choose physical intimacy over emotional intimacy.
"You will notice that your partner will only connect with you on the basis of sexual intimacy. They avoid talking about emotions and want to resolve everything on the basis of sex."
Milouni Seth (name changed) said that she has noticed this in her husband of two years who acts as if he is not responsible for her emotional needs. She says, "We end up getting physical every time I try and talk to him about my needs and wants. Initially, I thought this is his way of being there for me since he is a man of few words. But now I can't help but notice a pattern. I don't know how to open up to him in a way that he also finds comforting."
They never make an effort 
Have you ever noticed that you're the one planning dates and going out of your way to keep your relationship going? You might be dealing with someone who is emotionally closed off. Experts believe that these people never make an effort because they are afraid of being let down.
Khanna says, "They may try and avoid making plans. If you make plans, the person will say 'I will get back to you'. You may put all your effort into the relationship but it will be one-sided."
The concept of equal partnership is completely lost on them. They feel the same way about meeting someone halfway as I did about trigonometry. Angry that they have to do it and scared because they might fail. So, they come to the same conclusion all school-going children have at some point or another. It's easier to just not attempt it than accept failure.
An emotionally unavailable person will also ghost you, then reappear out of the blue, sending more mixed signals than Vodafone.
Sabharwal says, "People who are emotionally unavailable tend to confuse their partners with their inconsistent behaviour. They vacillate between being very hot and into the relationship one second, only to go totally cold the next. This can feel uncomfortable and scary. If someone makes you feel safe and comfortable one day, only to disappear for a week—this person is likely not emotionally available to you. No one should feel like they're being jerked around."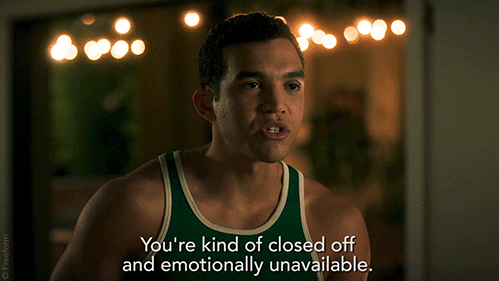 They are slow to commit
Emotionally unavailable people are commitment-phobic, says Khanna. "They keep their relationships at a distance and they have problems with trusting people. This is why they avoid long-term relationships."
Someone who is emotionally unavailable will always want to keep things as casual as possible. They are the ones who say things like "I don't believe in labels". They will leave you guessing until the end of time. When it comes to commitment, they are slower than a sloth.
Ekta S told us she broke up with her ex-boyfriend because he would enter and leave her life as he pleased. She says, "Even though he was perfect on paper, he never fully committed to me. He would disappear for weeks, then pop back up and pretend like nothing was wrong. He would only want something undefined but I was too blinded by my love for him to see that this wasn't healthy."
Sabharwal warns us that emotionally unavailable people tend to look for something negative to latch onto in order to justify their behaviour. "They seek perfection in imperfect humans so that they can use your flaws as justification for ending things or not getting serious with you."
Should emotionally unavailability be a deal-breaker?
Khanna advises that it's best to not get into a relationship with someone who is emotionally unavailable. And if you are still tempted to try, be cautious and take your time to commit."You can't fix someone else, you're responsible for your own emotions," she warns. "But if you have feelings for someone who is emotionally unavailable, don't be apologetic. Notice the change and the symptoms. Communicate with your partner, that's very important. If you don't, you won't be able to survive happily in the relationship."