Representative photo: Still from '2 States'
"All Indian mothers-in-law have high expectations right after the son's marriage"
15 mothers-in-law give us an inside perspective on the saas-bahu saga
A mean scowl. Long hair pulled back into a tight bun. Trailed by a cavalry of servers and sycophants who dare not disobey an order. Enter the commander with an iron grasp over her domain, poised to battle the usurper who's out to topple her regime and claim the throne. The relationship between Indian mothers-in-law and daughters-in-law has become a notorious caricature, and remains an evergreen hot topic of discussion. One that we at Tweak India have often been asked to investigate, as our trusting readers open up about their relationship with their mothers-in-law. Most are tales of strife and disconnect, though we're always glad to hear the occasional gems, like the woman who chose to move in with her son's ex-wife during the pandemic.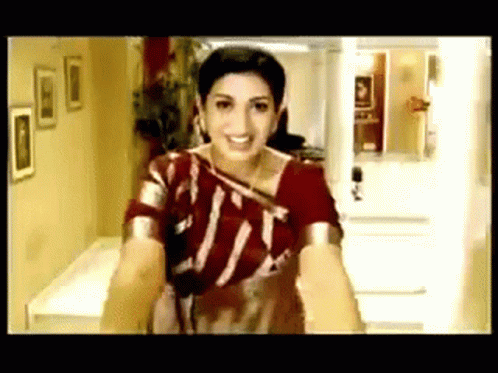 The onus of 'adjusting' to a new family is usually put on women moving into their spouses' homes. There, an environment of competition and control prevails, with studies and research programmes concluding that women living in the same household as their mothers-in-law have limited freedom in small towns India– when it comes to movement outside of the house, making friends, getting work and even making decisions about their health and family planning.
The story seems to be similar in country's metropolitans. We asked 375 Tweak readers if they felt comfortable having unfiltered conversations with their in-laws and 71% said no.
"Nobody sets out to become daayans, come on!" laughs Srirupa Adhikari, admitting that it took her two years to even recognise where she was going wrong. "What I thought was guidance, she felt was too critical. It wasn't helpful during such a period of adjustment. There was also the generational difference we had to get used to."
While there were "theatrics" in her household, Adhikari often found herself seeking her son's support against his wife. Things snapped into perspective when her daughter-in-law suddenly asked, "Ma, do you not like me?" Caught off-guard, the 68-year-old had to work through issues she'd had with her own mother-in-law that were seeping into this relationship. "It was a tough moment, lekin it was like nal ka jam finally broke and we started talking more about our feelings."
It shouldn't take a tough situation for us to be able to sort through communication misfires. But most women feel apprehensive to confront their mothers-in-law — whether out of respect, fear, anger or discomfort.
We spoke to 15 women across the country, mothers-in-law from diverse backgrounds, and presented them with common dilemmas and questions daughters-in-law have, but don't know how to bring up.
Their answers are varied. There's acknowledgement and defensiveness, some self-awareness and willingness to change. Some prefer sticking to tradition, but most agree that there is room for improvement. Hopefully, they provide some insight into your own relationship and pave the way for a conversation, whether you're the daughter or mother-in-law in your household.
"Will you ever see me as your own daughter?"
"If you treat me as your mother, then I will treat you like my daughter," says Amritsar-based Supriya Bhalla. Farida Hussain agrees, but adds that it requires patience. "It takes time to build that kind of relationship, for both women. To get to know each other at that level." The Lucknow-based homemaker is a mother to two sons and a daughter. Hussain adds that in households that already have a daughter, there will be some comparison that is hard to avoid.
In a household with no daughters, there's no yardstick to measure by. Such was the case with Parul Trivedi and Amina Khan, both of whom were excited to finally have a daughter in the house.
"I have a daughter and two daughters-in-law. My daughter lives abroad now with her family, and I am very fond of my daughters-in-law, and both worked to build the relationship. But you can't help but compare sometimes," says Hussain.
On the other hand, Jaspreet Singh, Archana Sawant and ​​Joanna Castanha feel that despite loving and respecting their daughters-in-law, they cannot be expected to "hold the person I have brought up from childhood to adulthood at the same level as another who joined us later in our lives."
Castanha says, "All mothers-in-law, myself included initially, have high expectations right after the son's marriage. We want to be treated as mothers, not in-laws, because now we reside in this house together. But we can't expect that, not without reversing the role towards the new daughters-in-law as well," she adds.
"When something goes wrong, why am I always the bad guy and not your son?"
Whether it's the way the cushions are placed on the sofa, the kids misbehaving in school or the wrong dal tadka, sometimes it feels like no matter what goes wrong, the daughter-in-law is the one blamed. The raja beta phenomenon that patriarchy has created much higher expectations for women than men. Traditionally, women are taught basic life skills and given responsibilities, while men are mollycoddled into adult children and handed off into the care of other women.
"It's easier to find faults in someone else, rather than our own kids. Which parent won't defend their children? A fault being pointed out in my child points a finger at my upbringing, which is hard to accept," says Trivedi. "We come from a generation where 'work' for women was still mostly just taking care of the husband and the family. That was your job. Things have changed now. Both husband and wife go out to work, there's a change in roles and responsibilities. We need to mentally catch up also."
For Bhalla, it becomes a matter of domain and divided responsibilities. "Women have always had more control of the house. You can call it tradition or what you like, that's how things are. If something is off, then who else do you ask? The house help will also take the word of the woman more seriously when it comes to house matters because the husband is out working, what does he know?"
Psychotherapist Mona Lisa Bose, consultant at MindCare Clinic, says that a lot of tokna and tanas come from their experience with their own mother-in-law. "Think of it as a kind of generational trauma. It's the same poking and prodding they experienced at the hand of their in-laws, now they do it to you."
She has two theories about how it manifests. One is the mentality that 'if I suffered, then you have to too' and the other is the process of becoming the person or picking up the habits that you hated in someone else. "They may have hated their mothers-in-law for this kind of behaviour, but saw that a commanding and critiquing personality gets respect and instils fear in others. So to get the same respect or reaction, they emulate it. It can be subconscious as well."
Jaya L Swamy's experience supports Bose's belief. She recalls how her mother-in-law would walk into the house and "find at least three things to criticise and blame me for". This would give Swamy immense anxiety and she always ensured that everything was kept in its right place. Over the years, she became so hyper-aware of these placements, that she found herself noticing "things out of place and pointing them out" to her daughter-in-law, Madhumita.
"My husband laughed one day and said 'Becoming just like amma, your nemesis.' That's when I thought, oh god, is that true? I didn't want my daughter-in-law to think of me the way I did my mother-in-law," says Swamy. She brought it up with her daughter-in-law, who admitted feeling hurt.
She wishes Madhumita had mentioned it sooner, but recognises it's not easy. "I think calmly addressing it is important, to understand what my behaviour (or someone else's) could be caused by. We, the older generation, aren't as aware or open, and it's possible we will take offence, but at least you will have the mental peace that you tried to resolve what's causing distress. If the mother-in-law is being a stubborn mule, like mine was, then that is her doing."
"Why do you feel so territorial over the home?"
All 15 mothers-in-law we spoke to agreed that they felt more territorial over their home once their daughter-in-law moved in. "It's hard to give up and share control over the one thing we were in charge of, or had any say in," says Nauheed Udwadia.
Sumitra Moulik adds that growing up, housework was all she was taught. It was made her "life ka ek mission." In her personal life and professionally as well, when she took over her ageing mother's job as a domestic help. "If you like things done a certain way, then someone comes in and suddenly changes everything, it's inconvenient and irritating." There has to be room for compromise and adjustment, she agrees, and it took her a couple of weeks to create a new flow in her home, while handing over some responsibilities to her daughter-in-law. "Agar kuch galat hua ya bahut time le raha tha, toh maine socha ki 'arrey, main hi kar leti hoon jaldi ho jayega sabke liye'. (If something is going wrong or taking time, I've thought, I might as well do it, it'll be faster for everyone)," says Moulik.
For years the only agency women had was when it came to running the house. "It's the only place that they had any say, where their word held importance. It's what gave them importance. Letting that go to another person is a challenge," adds Bose.
Udwadia says that she's definitely given her daughter-in-law mixed signals in the past during the transition period after her son's marriage. "It was thoda about ego also. I would ask her to do something how I've been doing it in the past, saying she has full kitchen duty now. But when it comes to relinquishing the control of how the house is run, I'd still go and tell the domestic help to do something other than what my daughter-in-law said."
There's an inner conflict of wanting someone else to do the work so they can relax, but not giving them the authority to call the shots either. It's something all the mothers we spoke to related to.
"The transition period is very important for both women involved. Mothers-in-law have to adjust and adapt as much as their new daughter. And son as well, why only the daughter? Instead of teaching them how to do things how they did it, it should be made a conversation, slowly sharing household duties as everyone gets more comfortable with the change. For example, if one person is in-charge of cooking, let the other coordinate what's being made and ensure the right groceries are bought," says Bose.
"Why does wanting to live apart make me selfish?"
One Tweak reader wrote to us lamenting her in-laws' outrage at the proposition of their son and daughter-in-law moving out. Her mother-in-law told her, "You want to create problems, why are you taking my son away from me?"
Moving out of the in-laws' house and into your own sets boundaries, which could lead to a natural disconnect for mothers. "You've brought up a child for 20-30 years, and then they leave and live somewhere else, worse if it's in the same city, and expect you to maintain distance. That's a lot to ask for in an Indian setting where we're always in each other's business. But the Indian joint family is slowly shifting to more nuclear ones. We all have to move forward and adapt," says Bose.
Shaadi.com did a study in which 64% of the women they polled prefer starting nuclear families away from their in-laws. The need for privacy and incompatibility are primary reasons for choosing to live apart. Even though the men are equally involved in the decision, it is the newly-wed women who get the blame.
Of 15 women Tweak India spoke, eight said it's unnecessary for the couple to move out of the house, but understand the need for independence. That may be the sentiment, but it's not always consistent or commensurate with their words and action in real life. Kolkata-based ​​Prerna Barman puts it down to a fear of abandonment. Countless studies have been done on how and why men are likely to pass away before women – higher risk of heart disease, occupational hazards, aversion to seeking medical attention and more. "If my husband passes away before me, I will be alone. I don't want to then move into their house as a burden. Living in the same house from the start makes everyone used to each other's company."
Elder abuse and abandonment is prevalent in India. But, Bose says that when the conversation about living apart comes up, the men need to speak up to reiterate that it is a mutual decision of husband and wife. "It becomes easier for the parents to blame the daughter-in-law because she's the latest addition to the family and now it's all changing. Maintain healthy contact with the parents. Keeping them in the loop about life changes and having open channels of communication can slowly assuage their fears."
"Getting your son's attention isn't a competition. Why make him pick sides?
There's a saying that for a son, their mother is the First Lady. The first woman they bond with and very often, the one with whom every other woman they meet is compared. "My son and I were always partners-in-crime. His father travelled for work, so it was just us two most of the time. He always took my side in arguments, we did everything together," says Castanha.
Even when he got older and entered adulthood, she says he was always on her team. So the first time that a disagreement happened between mother and wife, and he took his wife's side, Castanha found it hard to accept. 
"I think we all miss that kind of undivided attention. A mother-child relationship is unlike any other, even with a spouse. This human being came from your body, you will always put them above everything and everyone else, and you expect the same from them," says Swaty Taneja. With an emotionally unavailable spouse and her only child "changing allegiances, I did feel a bit alone in the world. And then I'd get upset and blame his wife for it. But it was a new relationship and I should have given them time."
The love you have for your parent, and the one for your partner, are different. There's no replacing one person with another because they are two separate and unique relationships, says Bose. "Initially there may be jealously or you may feel like the third wheel in their relationship. But you can't be part of that relationship at all."
Asking them to pick sides between you and their partner is completely unfair. It puts both of them in uncomfortable positions and can seriously impact their relationship. It's a battle nobody wins in the long run because it will only cause resentment all around.
We want to revise the saas-bahu serial that has created the tropes housed in all our minds when it comes to mothers-in-law and daughters-in-law.
We'd have them tag-teaming and taking on the world. Seeing each other as possible friends, not adversaries. Being a supportive hand and listening ear in moments of need. Because who'll better understand the fears and insecurities of women, than other women? Though, we still have a lot to learn.