Representative still: Badhaai Ho
Being single helped me build a bond with my family that had never existed
"This was their chance to get to know me as I was getting to know them"
Eighth-grade biology teaches us that many animals mate for life. From wolves with their strong till-death-do-us-part pact and seahorses dancing and spinning around their partners every morning to swans, a universal symbol of love. They might not be able to take Beyonce's advice and put a ring on it, but these animals are astronomically better at maintaining relationships and family. Homo Sapiens get marks for effort. From sneaky FLAMES calculations in school to bumpy rollercoaster relationships in college to stumbling through our early adult years just hoping to trip and fall into the arms of our "Mr Right", I have learned that romance isn't a walk to remember like Nicholas Sparks would like us to believe. It's a marathon and at some point or another, everyone runs out of breath.
After my last break-up, I decided to take a break from the series of unfortunate events that was my love life. I built a figurative wall of defence that was so high, the astronauts aboard the International Space Station could see it. Eventually, though, I had an Eat Pray Love moment. During a conversation with my best friend, who was complaining about his third girlfriend of the month, I realised I had to channel my inner Elizabeth Gilbert and exploit the freedom that came with singlehood.
In fact, once I wasn't as lost in my head as I usually am without Google Maps, this break from falling in and out of relationships at a dizzying speed taught me a lot. After all, studies have linked solitude to benefits that range from an increased sense of freedom, creativity and even intimacy.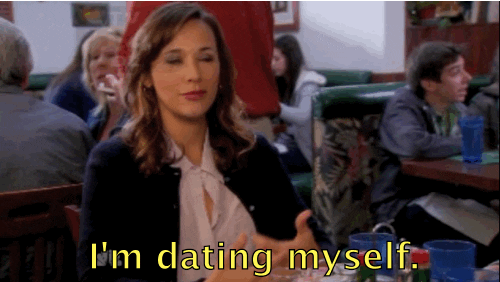 I was learning to spend time with myself. Which, might I add, was a surprisingly tough thing to do. I took myself out for dinners, shopping, spent weekends turning my bathroom into a DIY spa and even did a few treks with a travellers group. Being able to spend time alone felt liberating and satisfying. Like popping a pimple or watching videos of someone playing with kinetic sand.
While I was trying to figure out my sense of self, my mother was overjoyed that I wasn't treating our house as a boarding lodging for the first time since college. Leaving the house before anyone woke up, then returning late at night. So when she found me sprawled across the living room couch on a Saturday night recently, the look on her face made me run to the mirror to check if I'd sprouted a beard. That night, we made popcorn and watched a few movies together. It may sound insignificant, but to me, it was a milestone.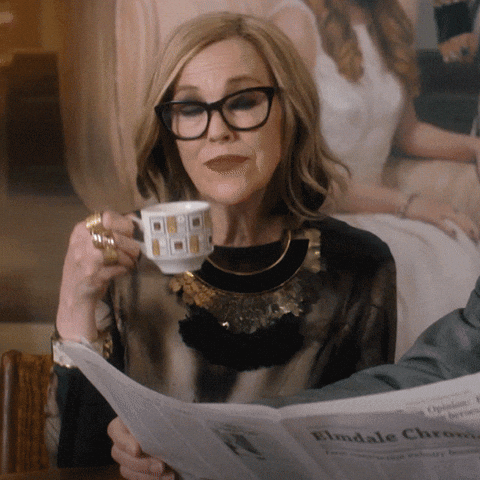 You see, my family was never what you would call "tight-knit". In fact, we were the antonym of the families you see on Indian daily soaps and not just because we didn't have a Komolika. Growing up as an only child with two parents who are trying their best to make ends meet can be rough. To my parents, work-life balance was an alien concept. They worked very hard to give me the best life, but it also meant missed birthdays and college open houses where my boyfriend had to pretend to be my brother.
I saw more of our domestic help than I did my parents and, to be fair, I didn't make it easy for them either. I didn't know how. I had always operated independently. Even when my parents would make an effort towards family lunch or movie night or even to just sit down and have a chat long enough to be called a conversation, all I wanted to do was hang out with my then-boyfriend.
My mother and I would have fights that made Tom and Jerry look like best friends. Mainly about my lack of seriousness and my penchant for "galavanting" and "faffing around" (two of my mother's most used words). It didn't help that she's short-tempered, a trait I've inherited. She believed that I was wasting my life running around with "useless" friends and I believed that I'd earned my freedom, so she needed to loosen up. My father tried to be the voice of reason. If diplomacy was an Olympic sport, my father would be a national hero.
Once I stepped into early adulthood, the Sagittarian in me became determined to be independent. I started working at a young age, taking up internships, tuitions, even working in NGOs. My parents began trusting me enough to let me navigate my own life. But it wasn't until a few months into me taking a clean break from relationships that I began actually spending time with them.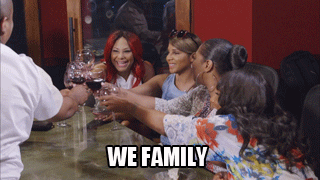 Our once not-so-tight-knit family went through a change. Once I started making an effort, they became more present too. This was their chance to get to know me as I was getting to know them. We were learning and relearning. My parents started actively asking about my, well… now non-existent love life. They wanted to get to know my friends. Understand what I did for a living. These conversations became quite cathartic.
Over the course of the pandemic, I found myself looking forward to the simple things we'd started doing together. From everyday family lunches to our new tradition of Sunday morning upma, followed by beer and card games at night. Side note: my gujju genes make me a gifted rummy player. I talk to them about my Bumble dates and crazy tequila-infused nights while my mother feeds me delicious dishes with a side of juicy gossip about my chachi's sister's daughter planning to elope with her boyfriend.
Now, instead of constantly being at each other's throats, we are able to rationally talk through issues, crack jokes and binge-watch Pakistani TV serials together. We've worked very hard on forming a relationship that goes beyond the confines of parents and children.  My mother always said that a grown daughter is more a friend and sister, and I can finally agree. Writing about this feels like a mini victory.
We have a long way to go but now I can say without a doubt that my relationship with my family will take precedence even if Ranbir Kapoor professes his love for me tomorrow.