Representative photo: Viresh studio/ Pexels
"Being a strong woman won't change everything, you need a strong man beside you to really bring change"
In this edition of Marriage Diaries, meet the couple challenging patriarchal notions of Indian in-laws
When two people come together in a holy union, and four parents get involved, even in the best of times, things can get a bit unholy. Even if you've gone through a pre-wedding checklist, had the uncomfortable make-or-break relationship conversations. In metropolitan India, dowry stories read more like sneak attacks, veiled in offhand comments from Indian in-laws and relatives like "It's tradition for the girl's family to pay for the wedding", "All the jewellery from your parents is for you only".
When Aditi and Apurv decided to get married after nearly eight years of dating, they expected some pushback — both Maharashtrian, they belonged to different castes. When wedding planning began, Aditi felt overtaken by a wave of patriarchal expectations from her more traditional in-laws. Her fiancé, Apurv, who was equally taken aback, stepped in to make sure their relationship began on equal footing. Here's how they swam together, to anchor their marriage through rough waters.
Tackling pushy Indian in-laws requires team effort
Round 1: Meet the parents
Aditi, a structural engineer, and Apurv, a polymer engineer, met as teens and carried on a long-distance relationship for six years. Apurv was the calm Yin to Aditi's fiery Yang, "We talked about women's rights and equality. It's important to talk about basic beliefs in a relationship even if the partners have varied personalities."
In 2018, they told their families (both based in Nashik) they wanted to get married. Aditi who describes her family as liberal, and full of strong women, says, "My parents are mellow and I'm open with them so dad knew I was seeing Apurva. My mum is stricter, and was a little resistant to our marriage because we belong to different castes, but she got over that, and my family loves him."
Apurv says, "When I told my father, he accepted it. Initially, my mom and my dad were very kind, as excited as any parent would be. But slowly, I started to see the hidden expectations they had from the bride's family."
Wedding expenditure was never discussed. It was obvious that the bride's family was expected to bear most of them for the big wedding that both families wanted.
"Apurv had to coerce his father to spend. Even though we are both highly-educated, from good colleges, earning equally, the small demands and suggestions indicated there was an unsaid expectation that the groom's family be treated with more respect. They should be on a pedestal."
Aditi stressed constantly about new impending demands. She highlights an instance where her father was asked about the 'weight of the gold jewellery' he was gifting her.
She says, "His father should not have asked these questions but he kept pushing. When my father told him it was 150 gms, or so, he commented that in their community, more gold is given." When Apurv questioned his father, he insisted he was just inquiring casually.
With Aditi emotionally fraught, Apurv was caught between the two, explaining that he needed to handle both sides diplomatically. "The differing opinions were owing to different backgrounds", and he resolved to take a stand and intervene whenever the need arose, even if it meant taking on his own family.
Round 2: Waving the white flag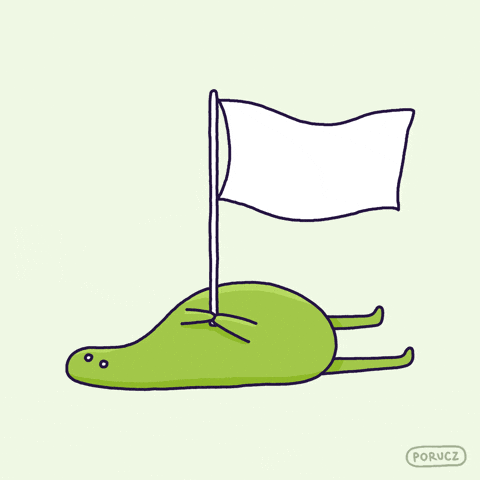 The couple could have crumbled under the pressure of both families, but the experience made them stronger. Apurv shares, "Whenever any friction occurred between my family and I, I was transparent with Aditi. We talked openly, came to the conclusion that it wasn't an overnight job to change a person — especially someone like my father who has been this way his whole life."
Aditi chimes in, "Traditional men find a woman disrespectful only because she has an opinion. Apurv is a soft person, who has seen his mum not being treated equally. He wanted to change his parents over time. It was all very new to me. When these things started happening, my confidence dropped and I used to argue with Apurv. As time passed, I realised that he's trying to find a middle path, and that I cannot ruin our relationship because of other people. So that in a way made us stronger, we discussed our problems and tried to solve them. The resistance from everyone else just helped us grow closer together."
She shares instances of family festivals when the couple is invited to go down to Nashik. Like most of her generation, Aditi believes a man should participate in domestic chores because it's his home too. When he tried the same at his parent's house, they would hear sniggering comments like "Joru ka gulaam ban gaya".
The two soldiered on, refusing to let their beliefs crumble. Over two years, Aditi notes she's seen a small but significant change in the perception of the couple in the eyes of their Indian in-laws, especially her mother-in-law.
"She used to do all the household work, but now my husband's younger brother helps out. Even his father helped during the lockdown. And she cites Apurv as an example, saying, 'Look how he helps his wife. She's proud of him, and he says time and again, that just because you are somebody's wife, you don't have to play that role alone. Look after yourself, exercise, meditate, take time for yourself.' He hasn't just fought for us, he's doing it for his mum too."
Round 3: Charting the course to peace
They advise other couples in the same position that standing together in the face of opposition and differing beliefs is the first step. Aditi explains, "Even though we have been together for ten years, there's still romance between us that is clear for people to see. Our love and respect for each other is the most important, and because we have that, we've been able to stand up for what we believe in." Apurv, on the other hand reminds us, "Ending a relationship because of a difference in opinions is not always the solution. Things can be discussed and worked upon."
And when two people are making a home in a patriarchal society or dealing with overbearing Indian in-laws, the man must support the woman he loves equally and fearlessly. As Aditi explains,"Being a strong woman is not going to change everything, you need a strong man beside you to really bring change"