Representative photo: Ron Lach from pexels.com
Cut your nails, brush your teeth and other tips to spice up your sex life...
Keeping things spicy without any itches or burns
​​You made a list. Checked it twice. You're trying to figure out if you'll be naughty or nice; those are the only two options that movies and porn allude to – wholly untrue – when you start having sex. You're about to take the leap into the realm of intimate adventures, armed with nothing but raw enthusiasm and a questionable knowledge base from your favourite rom-coms. It can be intimidating, but you soon realise that most people don't know what they're doing. Scarily enough, even when it comes to basic sexual hygiene.
Whether it's Gen Z changing up the dating game with their ever-evolving slang, or millennials returning to the singles pool after exiting long-term relationships, more Indians are having casual sex than ever before. And as we learn to prioritise our pleasure, we should also be talking about basic sexual hygiene. It may not be the sexiest topic to think about while you're playing strip poker, but nobody wants to come away from a steamy night with an unpleasant reminder in the form of funky aromas and an itch down under.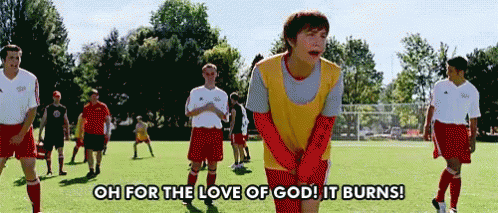 One of the few things we would laud Lena Dunham for is the image of her sitting on the toilet squirming with a painful UTI in the show, Girls. It's not something we had seen or talked about so openly before.
These expert tips may seem obvious, maybe silly even, but sexual health issues can snowball. Before you know it, a minor burn or itch can turn into a full-blown infection that takes weeks to fully recede. It's important to expand our understanding that safe sex doesn't only include birth control, consent and open communication but also sexual hygiene practices that keep you and your partner happy and healthy.
Sexual hygiene 101
Oral health matters
When queen Cardi B gives you sexual hygiene tips, you better listen. In a now-viral video during promotions for her song 'WAP', Cardi B spoke about vaginal pH balance being disrupted when women don't brushing their teeth before engaging in oral sex.
Particles of leftover food and bacteria can transfer from your mouth to your partner's genitals. This can go back and forth – and if you've just filled up on some masala-filled mutton curry, this won't be the fun kind of spicy surprise.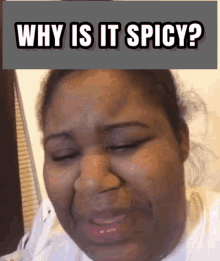 There has been some back and forth about this since her video went out, though. Sex positive sexuality educator JV wrote for Planned Parenthood that brushing your teeth causes tiny incisions or cuts inside your mouth. This could be more of a hazard and increase one's risk of exposure to an STI, so even when you brush, be gentle. At the very least, give your mouth a good rinse before and after.
Change condoms as you change locations
As a dermatologist and venereologist, Dr Niveditha Manokaran's practice has been rooted in breaking taboos around sexual and reproductive health and uses her platform for the same.
One major sexual hygiene practice that she shares is the need to change condoms between different sexual acts. By this, she means that whether you're going from oral to vaginal or anal to oral, whichever sequence you follow, you shouldn't use the same condom throughout. Now we know what you're thinking – but if it's with the same person, how does it matter?
"By using the same condoms, you tend to spread and transmit organisms between the sites and, in that way, spread infections," she says. So keep the condom box nearby if you're planning on changing things up during intercourse.
Keep your sex toys clean
Maintenance is a decidedly unsexy word, but it's not very complicated. Sexologist Rebecca Alvarez Story says that sex toys should be cleaned after each use to prevent bacteria from collecting. "Sex toys made with 100 percent medical grade silicone, stainless steel, or glass can be washed with hot water and mild, unscented soap. It's best to let them air dry on a clean surface and then store them in a waterproof bag or clean nightstand counter. Remember to wash your toy before and after each use."
To keep things safe and hygienic for you and your partner, you can also invest in a sex toy cleaner. These are specially formulated to clean without leaving any harmful residue. Before buying any sex toy cleaning liquids, gels or sprays, learn whether it's suitable to use with the material that your sex toy is made of.
Always pee after sex
Gynecologist-oncologist Jonathan D Black, MD, says that women are up to 30 times more susceptible to UTIs than their male counterparts. "Because the female urethra is in closer proximity to the vagina and anus, bacteria are more likely to enter the urethra."
Urinating after sex can flush out topical bacteria that may be residing in the area. It's also important to drink at least 1.5 litres of water daily to flush out bacteria and other toxins that can enter the female urethra. You might feel a slight burn when peeing after sex. Still, Black adds that there is nothing to worry about (if it's limited to that one instance) since it's probably due to " irritation of the urethra or urinary drainage tube, which sits right next to the vagina in female anatomy."
The right kind of wiping
Speaking of UTIs (you're not the only one with a recurrent burn), when we talk about wiping, we mean after your routine bathroom trip and also wiping after sex. The best practice to prevent UTIs is to give yourself a good water rinse whenever you go to the bathroom and gently wipe or pat dry your vagina from front to back.
Proper wiping methods can help prevent the spread of bacteria from the anal area to the vaginal area, reducing the risk of urinary tract infections (UTIs) and other infections. The vagina has its own delicate balance of bacteria, wiping from front to back helps protect this by minimising the introduction of external bacteria.
Dr Mary Jane Minkin, professor of obstetrics, gynaecology and reproductive sciences at Yale School of Medicine, says that a rinse and wipe after sex will also rid you of any lingering lube or bodily fluids.
Proper washing (for men)
Good sexual hygiene habits aren't limited by gender or sexual orientation. If you have a penis, that comes with hygiene needs. Patrick French, a consultant physician in sexual health, says, "It's really surprising how many men don't clean underneath their foreskin."
Washing removes smegma, a natural substance that can accumulate under the foreskin. Smegma is a mixture of dead skin cells, oils, and other bodily fluids. Regular washing helps prevent the buildup of smegma, which can lead to unpleasant odours, irritation, and potential infection that can transfer to a partner.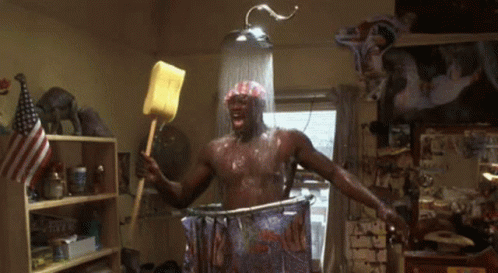 To clean the penis and foreskin properly, gently retract the foreskin to expose the head of the penis and the inner surface of the foreskin. Rinse well with warm and dab dry with a clean towel.
Groom down under
Dr Anjali Kumar says that medically, there is no need to go clean down under. If you're getting a bikini wax, pay attention to the kind of wax and spatula that is being used since that can transfer bacteria from one person to another.
However, if you're someone who sweats a lot, especially in the groin area, then some grooming of your pubic hair is a good idea. A combination of heat and sweat creates a breeding ground for bacteria that can lead to skin irritation, infection and the kind of painful boils we wouldn't wish upon even our greatest enemy.
Keep your nails short
As kids, mama scolded us for not washing our hands before dinner, but we also need to wash our hands before and after doing the deed too. Sex educator Samantha Bitty says that bacteria from our hands can get into the urethra, vagina, mouth or anus.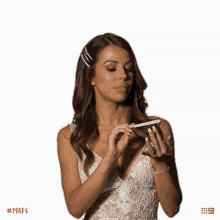 Let's not even talk about what all gets accumulated under your fingernails during the day and makes a trip across to your partner's body when you're getting frisky. So, keep your hands clean and your nails trimmed. If you're someone who prefers some length and nail art, then make sure you're filing them in a manner that doesn't make them too sharp (to potentially cut your partner's genitals in any way) and clean when washing your hands.
Say no to douching
Douching sounds like Gen Z slang (like 'situationships') when you've had one too many dates with f*ckbois who insist they are "too big" for condoms" (show them this video).
Douching is actually a practice of intravaginal cleaning with the help of a douche – a watertight container with a nozzle. And while you may want an internal and external cleanse after the aforementioned dating encounters, it's not something you want to put your vagina through.
Vaginas don't need internal cleaning (unless prescribed and conducted by a doctor in special cases); they clean themselves. There's a precious balance of bacteria and pH that third-party cleansing like douching disrupts. This creates a whole new headache, says Dr Rita Bakshi, including yeast infections, bacterial vaginosis, pelvic inflammatory disease and even pregnancy-related problems.
Change your sheets
If they were to put our bed sheets under a microscope, it's very likely we'd never sleep again. Home to a plethora of food particles, dead skin cells, oils, grime, and other body fluids, sexual hygiene extends to our bedding as well. Depending on the weather, experts advise changing our bed linens at least once a week. And if you've had a particularly sweaty session of sex, then it's probably best to change it again. If you want to be extra careful, then you can invest in a mattress protector that prevents any fluids (bodily or otherwise) from seeping into the mattress.
Keep your summer wardrobe loose
No matter how much you try, sometimes we all get carried away at the moment without taking a pause to wash up beforehand. In this case, the best way to prepare is to wear loose and well-ventilated clothes.
Sweat, hot places and tight clothes make for prime real estate for germs to party. So experts recommend giving your private parts some breathing room with fabrics like cotton, especially when it comes to underwear. That way, you'll keep bacteria and yeast from setting up shop and maintain your hygiene game.
Stay hydrated
Hydration – ​​Drinking lots of water isn't just b every celebrity's secret to glowing skin but also a way to flush out bacteria from the urethra. Moreover, Sherry A Ross, MD, a women's health expert and author, says that a lack of hydration affects vaginal skin the same way it does our facial skin. "The skin of the vagina is susceptible to dryness if not taken care of properly."
According to Ross, when you don't keep your body properly hydrated, the outer skin of your vagina, including the labia majora and labia minora, can become dry. The same applies to the inside of your vagina: if you're not drinking enough water, it may lack proper lubrication. Ross warns that consistent vaginal dehydration can cause uncomfortable symptoms like itching, burning, and pain and even contribute to or worsen a yeast infection.
Sexual hygiene sounds unsexy but the healthier you are, the better your love life will be.