Representative image: Barbara Ribeiro/ Pexels
How to have the best sex in your 20s
Your guide to having messy, steamy sex in all its sweaty glory
In your 20s, you might buy into the greatest conspiracy of them all: that everyone is having mind-blowing, earth-shattering sex. Other than you, of course. But this assumption doesn't spring out of thin air like that giant pimple that made its permanent home on your chin overnight. What else can you expect when all of pop culture is invested in showing you beautiful montages of love-making— cue Bella and Edward's honeymoon in Breaking Dawn?
And if you were as unlucky as I was, reality would soon come to collect its dues at the most inopportune time. In my case, in the form of a vaginal fart, or queefing, as they call it. Embarrassed, I ignored it in the moment, only to end up obsessively thinking about it later. I wish I knew back then what I know now: it had happened to almost every female friend I had and it was nothing to be ashamed about.
I am not the only one who was in for a rude awakening while getting down and dirty. The fact is that most adults in their 20s are still woefully misinformed when it comes to sex, even though research says that sex and sexuality remain fluid until your late 20s.
They say your 20s are for sexual experimentation. And our readers agreed. Out of 903 readers polled, 585 of you agreed that people are more open to sexual experimentation in their 20s. Be that as it may, according to sexologist Dr Sharmila Majumdar, just experimenting doesn't guarantee you will have fulfilling sexual experiences.
There are many potions and mixes that go into the cauldron of great sex: some lube, sexy lingerie, an eye of a newt here, the left toe of a frog. We kid, we kid. No witchy business here, only adult things like communication and afterplay — the bosom sister of foreplay.
And since most of us don't have Otis Milburn of Sex Education lounging in our bathrooms, scroll down to read the advice of real experts on how to make the most of sex in your 20s.
How to have the best sex in your 20s
Get comfortable with the idea of sex
Aarti Jain*, who is in her late 20s, confesses how even the idea of sex scares her to death. "My parents want me to get married soon but I keep thinking about how much it would hurt to have sex."
Women's mentality in bed is much like the subject-object principle of grammar, according to sex coach Pallavi Barnwal. "Women have been conditioned to look at themselves as the object on whom the action is being done by the subject i.e. the men, instead of being equal partners."
Adding that being demure was a quality highly valued in Indian women, Barnwal says we have internalised a lot of that behaviour in our sexual lives as well. "Go in front of a mirror and say out loud 'vagina', 'sex', or any other words that you find uncomfortable to break that taboo within you. And most importantly, talk about it with your girlfriends."
Clinical psychologist and relationship therapist Prachi S Vaish suggests not looking at sex as some kind of examination or rite of passage. "Today, sex is about recreation more often than procreation, so approach it like a new fun sport you're going to try but which has a certain risk involved, like bungee jumping or skydiving."
Make your clitoris your best friend
Neha wishes someone had told her to explore her own body in her 20s. "When I first became sexually active in my 20s, I felt there was a gap between experiencing the pleasure and enjoying it, which I only later realised was because I hadn't explored my body enough to know what pushed my buttons."
Says Dr Milan Balakrishnan, consultant psychiatrist and sex therapist at Masina Hospital, "Although there is no fool-proof way to know what you're into, getting to know your own body is always a good place to start with your experiments."
Masturbation will help you determine your personal erogenous zones. "Fear of masturbation, that you've somehow damaged yourself, needs to be worked on in young people for them to have fuller, guilt-free sexual experiences," Balakrishnan adds.
The only way to tell your partner what you're into is if you know what you want in the first place. We promise you won't wake up with horns growing out of your heads just because you decided to indulge in this completely natural act of self-love.
Forget about "normal"
According to Majumdar, in order to develop satisfying sexual relationships, young women need to know that they are allowed to have sexual desires, and that their desires are valid. "They need the confidence and the language to convey their desires to a partner."
Barnwal strongly specifies that there is no normal in sex and sexuality. "Sexuality is a highly individual experience, so you must first delete the concept of 'normal' from your head. One of my couple clients had a lot of discord as the guy had an armpit hair fetish which really put off his partner, who thought it was abnormal. They worked to reach a middle ground by learning that 'abnormal' is a mistruth that we've been conditioned to believe."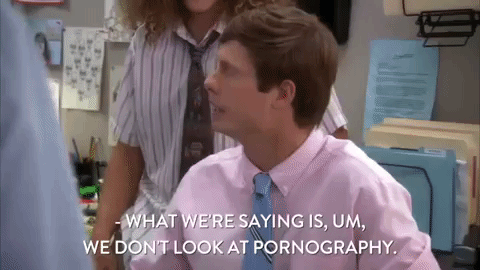 Porn sex is NOT real
Although all of us know this, we tend to conveniently delete this information from our brains and then proceed to beat ourselves up over it. There is ample evidence to show that porn can unrealistically colour people's expectations about sex and its experience — both in terms of giving as well as receiving pleasure, according to Vaish.
"Just like we can't expect our partners to turn into Shah Rukh or Katrina, the same principle applies to porn," she says.
Porn is an excellent resource during masturbation and opens up new avenues for sexual exploration with your partner. But the choreographed, professionally lit and heavily edited version of sex shouldn't set the standard.
Find birth control that works for you
Unless you're planning to have a baby, birth control is crucial considering nobody enjoys out-of-the-blue pregnancy scares in their 20s when they can hardly feed themselves three times a day, let alone an infant. So how do you figure out what kind of birth control works for you?
Balakrishnan suggests barrier contraception methods for those of you having sex in your 20s. "Barrier contraceptives like condoms don't just prevent pregnancies, but also keep you safe from STDs."
Birth control pills should only be taken with a doctor's prescription, says Majumdar, adding, "You can also get an IUD i.e. an intra-uterine device inserted if you're in a long-term relationship with someone, or are married."
When you're doing it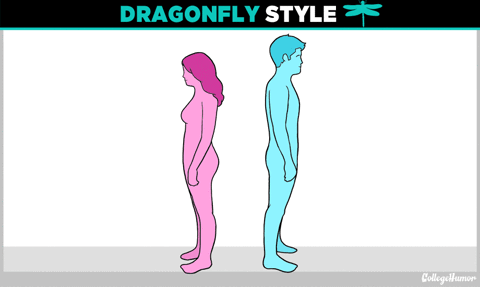 Foreplay matters A LOT
Vaish mentions how there's a need to have a deeper understanding of the different pleasure thresholds of men and women. "Men get aroused faster in the right setting and women need to feel desired, wanted, pined for and sexually pampered to experience pleasure in its entirety," she says.
Foreplay serves a physical and emotional purpose, helping prepare both mind and body for sex. Many women need to be caressed to create lubrication in the vagina, which is important for comfortable intercourse.
Adding that foreplay shouldn't be limited to the bedroom, Vaish says, "Foreplay is an ongoing act, that begins during the day in looks, tiny touches, and meaningful connections."
Think of foreplay like the dal makhni you're letting simmer on low heat before you bring it to a boil. The longer you let it simmer, the tastier it becomes.
Speak your mind
While some people can dirty-talk like a trooper in bed, most couples find it difficult to communicate when they're having sex. Balkrishnan mentions how the communication gap is especially worse in one's 20s for fear of judgement.
The fear of rejection may sneak up on us and make itself heard in the most intimate of situations, such as the bedroom, therefore it's critical to communicate with your partner not only during sex but also at other times.
When they aren't having sex, people don't spend enough time just talking to one other. While it's useful to learn how your partner likes to be touched in the moment, it's simpler to have such chats when you're not about to have sex, especially if you're trying to avoid feeling judged.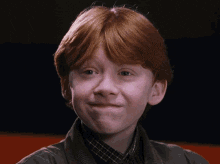 Sex comes in different shapes, sizes AND sounds
Another thing that only happens in movies is sex that is free of screw-ups. Something will go wrong in real life — one of you will pull a muscle, or have a cat looking at you suspiciously, or fall off the bed in your frenzy. And if you're really unlucky, have all three things happen to you in that particular order. After checking for broken bones, the only thing you can do is laugh and roll with it. The desire to have "perfect sex" is one of the most demoralising aspects that can harm your sex life in your 20s.
Rhea Qureshi* confesses how she only got to know about queefing when it happened to her in the middle of sex with her partner (another comrade in arms!). "We were pretty comfortable so we had a good laugh about it. We googled it afterwards and found it was quite normal. But when I was telling someone else, they got grossed out about it."
Non-sexual touch is the real deal
While we agree that quickies are God's gift to mankind, your non-sexual touch game is what your partner will truly thank you for. Barnwal even goes as far as calling a sex life exclusive of ample amounts of non-sexual touch "instant noodle sex".
"We are emotional beings, we have brains and hearts. Non-sexual touching is what links our sensuality to our sexuality, giving us a better sexual experience at the end," she says.
Sure, sex is incredible in all of its messy and gleaming glory. While sex is undeniably crucial in a relationship, it is far from the be-all and end-all of a relationship. Touching without the expectation of sex can be a powerful way to connect. It establishes a degree of trust that would otherwise be lacking in the relationship, which benefits the couple's sexual interaction as well.
It's not always about the big O
"I like having sex even without orgasms," says Trisha, a woman in her early 20s. Adding that keeping the expectation of orgasms aside has improved her sex life, she says, "I found I had better sexual experiences after I stopped obsessing about orgasming, and started focusing on intimacy and general pleasure."
Vaish specifies that sex is not about orgasms, but playful intense pleasure. "An orgasm is just a by-product. The more focused you are on reaching an orgasm, the less pleasurable your sexual experience will be."
Certain orgasms may score as a one on a Richter scale, while others may rank as an eight. And if you put too much pressure on yourself to get to an eight, you can end up not getting off at all.
Don't be afraid to self-stimulate
You know those times when you just want to take the lead and get things done yourself instead of giving directions like the traffic police, but are too afraid your partner will take it to heart if you touch yourself during sex? Don't be afraid. Just do it. Because you will be the better for it.
You see, the "orgasm gap" is very real, particularly since most women can't just seem to get off from straight-up P-in-V sex. According to research, just 18% of women can achieve orgasm only from penetration. A great majority of women require some type of clitoral stimulation to get things started, which is why touching yourself while having sex is perfectly acceptable.
And, let's be honest, if a partner is scared by you doing that and feels inadequate as a result, that's not the sort of person you should be with in the first place.
It should not be painful
Sex should be a wonderful experience. If it hurts, you should find out why. Changing postures or adding lubricants may be all that is required. Or, it could indicate a yeast infection, an undetected STD, endometriosis, painful bladder syndrome, vulvodynia and more. Do not attempt to diagnose it yourself; instead, consult your gynaecologist.
"Most of the time, the symptoms are pushed aside or just accepted in a 'this is just how it is' manner," says Dr Rukhsana Hashim, OBGYN. "Because there is so little discussion over what sex should be like and feel like, women assume that their discomfort is just part of being sexually active."
Hashim says that because few people come out to seek care, the data on individuals who battle with sexual dysfunctions is also distorted. "It's a lot more common than people think, women just aren't aware that what they're experiencing isn't normal."
After the act: having sex in your 20s
"Afterplay" is the cherry on top
"Afterplay" is the cherry on top of the proverbial sex cake. If you imagine sex as a long-distance marathon, foreplay is the warm-up, the sex session is the marathon itself, while afterplay is when you cool down.
It is easy to assume that having the best sex in your 20s just ends after the sex bit is over, but Majumdar stresses that afterplay is the key to enhancing your experience to the fullest. "You can talk about how you both felt, or just hold each other and cuddle."
Barnwal agrees. "Don't just turn away from each other and go to sleep like nothing happened right after you become intimate because that can lead to an emotional disconnect with your partner."
Pee like a soldier
Vaish advises washing up right after sex and using the bathroom to pee. "This helps to flush out any bacteria that may have been introduced during the act."
She suggests you can even take a shower with your partner afterwards which will not only take care of your hygiene but also prolong your connection with them.