Representative photo: Vlada Karpovich
I don't know what 'taking leave' even means anymore
Married to the job
In June, when the entire family celebrated my Dad's birthday on a Zoom call, I sat there, slyly responding to one work mail, and then another. Relatives called me Hrithik Roshan from Zindagi Na Milegi Dobara, and insisted I take a break from work. I could see the parallels, but was I really married to my work?
The answer was wrapped in a surprise long weekend.
Last week, our editor insisted we take a three-day weekend to recharge our batteries. This seemed like a challenge because honestly, I couldn't remember the last time I really disconnected from work.
Over the course of the mini-vacation, I played the keyboard, walked in the rain, binge-watched Call My Agent, sang on karaoke apps, did my own laundry and read a book. On Sunday evening, my mother asked me to meditate because I was "a scatterbrain on the loose".
The worst was yet to come. The clock struck 10 am on Monday morning, and Skype notifications started pouring in.
I dodged them. For 15 minutes.
I sneakily read most on my notifications bar – almost responded on a couple of occasions. It felt like I could breathe freely again.
Texting friends about how bored I was on this day off led to one of them dropping this truth bomb. "When you finally get a break, and find yourself wondering what to do, maybe a little soul-searching is required. No offence, but your job is what you do, it can't be who you are."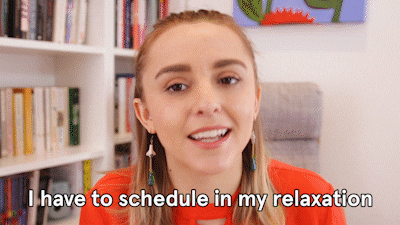 There was the watershed moment. I was living it up at the Hotel California — I could check out anytime I like, but I could never leave.
Clearly, I had mastered the art of letting go. I let go of my weekends, family time, social life, hobbies and sleep, and filled the void with work. There's always that one mail that needs a response, or that one follow-up call or one text to send.
It's a 'We' problem
It's a workforce epidemic — with or without horrible bosses. An extraordinary number of employees are more committed to their work than they are to their partners.
According to Deloitte's Workplace Burnout Survey, "One in four professionals say they never or rarely take all of their vacation days" and that "one-third of employees do not feel comfortable taking vacation time."
The employee burnout crisis is a real ticking bomb. A recent study of nearly 7,500 full-time employees shows that 23% reported feeling burned out at work very often, while an additional 44% reported feeling burned out sometimes. "That means about two-thirds of full-time workers experience burnout on the job."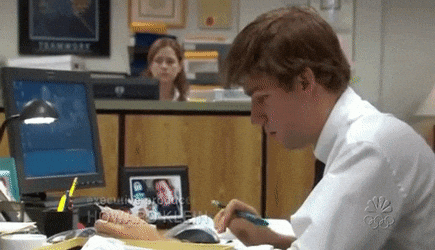 We know the benefits of detaching from work: gain fresh perspective and recharge grey matter. Yet we obsessively read that one last report and we won't turn off email notifications during vacations (unless the secluded AirBnB is away from network coverage area and then we change our accommodation instead). 
"I make lists. These are endless lists about work things. The thrill of checking things off is beyond compare, but the fear of not accomplishing them keeps me awake. The brain and phone never switch off," says Sharon Aranha, engineer, 28. 
You can blame demanding bosses, your need to be on top of your to-do list at all times, or the phones that allow companies to believe we are accessible at all times. As exhausting as a dog trying to catch its own tail.
"Even when I'm out with friends, I can never separate from my phone. And sadly, the phone isn't used for taking selfies," says marketing analyst Rafaa Dalvi.
Why we struggle to take a break from work
Trust psychology to have an answer to everything. Our unstoppable spinning brain is run by what experts call the Zeigarnik Effect.
In the '20s, Russian psychologist Bluma Wulfovna Zeigarnik was chilling with her friends. She noticed that waiters were able to recall complex orders – but once the order was completed, their memory of it totally disappeared. Zeigarnik found that people were more likely to remember tasks that were in progress, than ones they had completed.
She explained that once we take on a task, it creates task-specific tension in our brain which is resolved only once the task is finished. Hence, every time we take a break from a project, anxious thoughts affect our concentration. As the pile of unfinished tasks keep growing, our focus takes a hit.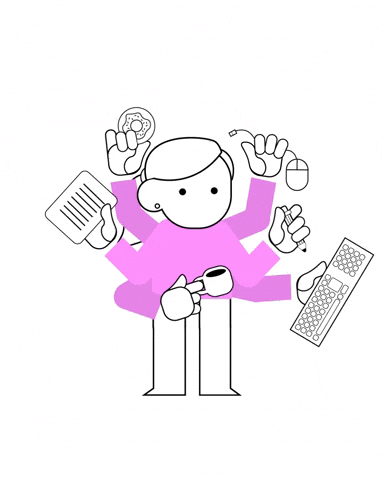 And as much as we take pride in being ambidextrous and juggling multiple tasks, there's a reason they say, "don't text while driving".
According to a study published by the American Psychological Association, "multitasking may seem efficient on the surface but may actually take more time in the end and involve more error." Researcher of the study, David Meyer says that shuffling between tasks can amount to 40 percent of someone's productive time.
Befriend downtime – take a break from work
All said and done, it's time you created some space between your work and life. As my editor pointed out, "It's my job to help you, but you can't keep running back into the fire with the kerosene can in your hand."
Fortunately, you don't need to embark on some Eightfold path to Buddhism or an excruciating Basti treatment to extinguish that flaming burnout approaching you
Self-care rituals to help you take a break from work:
Hide and don't seek
Using your work laptop to binge-watch Witcher will not allow you to chill. Keep your office laptop out of sight. Hide your folders and diaries every evening. Execute out-of-sight and eventually, it will all go out-of-mind.
Turn off work notifications
Yes, it's tedious to do it every evening, but once you start, you'll realise that your evenings are not shared with work anymore. Work calls, texts and mails can wait. Remember: unanswered work calls never led to the apocalypse.
Limit work discussions
It's a steep, winding rabbit hole. You start by talking about how cute your colleague's baby is. And before you know it, you're whining about how the same colleague stole your client three years ago during appraisal season. Just let go.
Find a hobby
Stitch, sketch, sing. Go back to your hobbies. Do what you actually like. It distracts you from work, stimulates creativity and makes you believes in yourself. So what if you couldn't balance that finance sheet, you could build a house of cards. You haven't completely lost balance after all.
One-word solution – 'No'
This one is difficult but also the most fruitful. Be assertive and say no to post-work commitments. Sure, there will be days when everybody is required to put in extra hours, but when you see it becoming a norm, put your foot down, take a deep breath, and politely say, 'No'.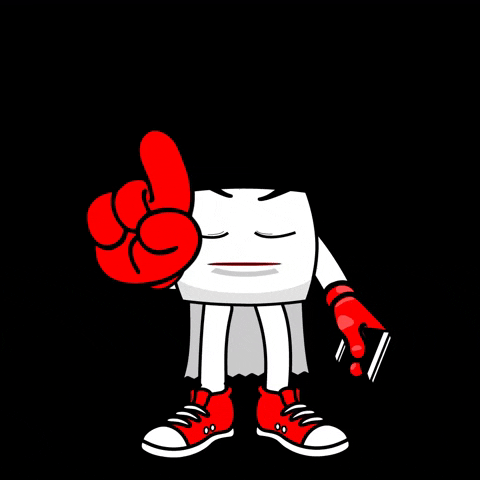 Take a break from work by challenging yourself to a Switched-off Saturday. If your anxious tic kicks in and you start to wonder what to do with all that extra time, you could join our Tweak Book Club, finally dust off that yoga mat with our beginner's guide or jump on the banana bread bandwagon.
No Excel sheets in sight.