Representative photo: Chrofit/ Pexels
How I learned to love my big boobs
The lockdown helped me not be afraid of my own reflection
At any given moment, I have 10 tabs open in my mind. Some have hung, some are dedicated to hoarding useless information, one is trying to comprehend cryptocurrency, and the rest are thinking about my next meal. And amidst all this chaos, 'Juice' by Lizzo is playing on repeat. Thankfully, I've found an escape hatch: videos of people cutting and playing with kinetic sand. Yes, I'm aware it sounds weird, but the satisfaction I feel when someone cuts into a cube of multicoloured kinetic sand is unparalleled. Wait, no, I misspoke. It is paralleled by the joy I (and all women with large breasts) feel when they take off their bras at the end of a long, long day.
I've always wondered whose genius idea it was to create a cloth jail for boobs. Sure, we dress it up in lace, bows and adorable prints to make ourselves feel better. But don't be fooled. At the end of the day, your pink polka dot bra will try and cut off your air supply. Over the years, bras have not only cost me a fortune but finding my size is about as rare as my mother throwing away a theli.
I am a petite girl with large breasts the size of Uttar Pradesh. Size, not shape. I was always conscious. Is my bra showing? How much cleavage is too much cleavage? If I walk fast, will my boobs bounce like a crazy ball? When crumbs of food and other small things fall into my bra, finding them is tougher than finding Nemo. Sure, the puberty Gods shone down on me but it's like asking a genie for a wish. You may get what you want but it always comes with a catch. In my case, that catch is in my constantly aching back.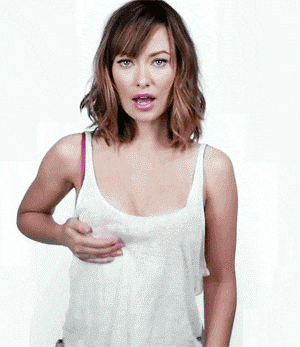 Our story starts on my 11th birthday, and it's set in a lingerie shop deep in Santacruz market. You see, I started developing early and the bustiers my mother had me wearing weren't able to hold down the fort anymore. I was there to buy my first big-girl bra. The skip in my step and the 100-watt grin faded after I tried on seemingly a thousand different options. My mother settled on a beige bra with straps as broad as a sidewalk. I outgrew it within the year. By the time I was 12, I had a heavier chest than all the other girls in my class. I wasn't allowed to take swimming classes that summer because I looked too "busty" in my costume. Not to mention all the lingering stares and the creepy smiles I'd get. It didn't help that I had no idea what was happening. I was being sexualised, and I didn't even know it.
It didn't get better, not even in college. By then, I was used to people staring at my large breasts and whispering. I balled up all my cute outfits, shoved them in a dingy corner of my wardrobe, and started living in a black hoodie and leggings (they were in back then). Like a troll guarding the bridge between what I was and what I wanted to be. Contrary to what I thought at the time, this feeling isn't uncommon. Dr Sonal Anand, psychiatrist at Wockhardt Hospitals, says, "For women with large breasts, the constant feeling that people are noticing and judging her as being different can have an impact. This is seen more in younger girls. They begin to question their own self-image and can have negative thoughts related to the way they perceive themselves."
On the surface, I had this whole emo punk rocker vibe going but within, I was always so aware of my voluptuous chest. I would carry a jacket despite the Mumbai heat, and wear bras a size too small in the hope that they would ensure my boobs didn't spill out of every outfit I wore. Not only did that strategy not work, but I was in serious danger of asphyxiation.
According to Dr Neha Smita Lal, consultant psychiatrist at Jain Multispecialty Hospital, most women with large breasts also have body images issues. She attributes this to our society's unrealistic beauty standards. Lal says, "It could lead to Body Dysmorphic Disorder, or they might develop other issues like depression, anxiety, and eating disorders."
When I think about this in retrospect, my problem was not the size of my breasts. It was being defined by it. People who barely knew me would refer to me as the "dark-skinned girl with big boobs".
Our self-confidence is closely intertwined with the way we look. As much as I would like to pretend I am above my reflection in the mirror or the number on my scale, I am not. No one is. Not even Victoria's Secret models. And all the jokes, passing comments, strangers staring at my chest like it's grown a face, took a toll. I viewed my large breasts as problematic. Like they were something to be ashamed of, to be hidden. I couldn't jog, swim, wear button-down shirts or cute lingerie. Most of my bras looked like I'd picked them out from my 80-year-old grandmother's almirah.
Lal says, "A woman who might already be struggling with body image issues can be pushed to think that her self-worth is defined merely by how she looks. She might be the best at work and faithful in her relationships but all this would not seem important due to a distorted self-image." She adds, "One should understand that appearance is only a part of oneself. Our self-image can be changed over time. The first step in this direction would be to accept and love oneself. One should shift focus towards positive qualities one possesses. Use positive affirmations regularly."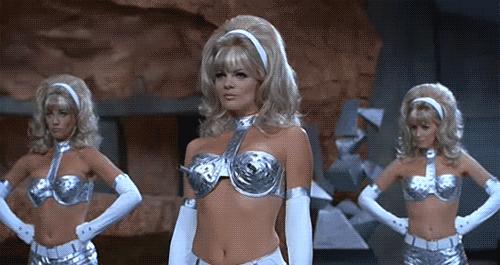 I struggled with this up until the pandemic hit. But the lockdown forced me to open a few compartments in my mind that were sealed up tighter than Ali Baba's cave. It wasn't easy and it wasn't exactly voluntary. But I was sick of avoiding my own reflection. After a while, I, like most women, forewent bras altogether. It was liberating. My boobs felt as if they had been released from death row because of good behaviour. I switched to old, loose sports bras that had the structural integrity of boiled potato. Then once, I made one of the riskiest choices: to work out in my room, just in my underwear. It was more fun than expected. I was less grouchy than I had been since puberty because I could finally breathe. There was no Shanti aunty to tell me I shouldn't wear spaghetti tops and no creepy watchman to ogle at me. I was in a safe space and I could finally separate myself from everyone else's perception of me. To my surprise, the lockdown helped me become more comfortable with my body and my large breasts.
What also made me feel a lot better about my breasts is research. Did you know there are studies that show that women with larger breasts have higher IQ? Anand says, "Women must assess their attitude towards body image. The goal is to be comfortable with their bodies and accept that breasts are also an integral part of the body."
So, one day, when the lockdown was easing up for the first time, I went to brunch wearing a summer dress that flaunted my breasts. Cleavage and all. I felt great. Instead of adjusting my clothes every two minutes, I focused on the fact that I hadn't seen my friends in months, and we had a fabulous time. I was reminded once again that adulting is full of booby traps laid out by the universe. But eventually, you have to stop wrestling with your own chest.