Representative image: Hiccups and Hookups
How to have great sex in your 40s
Be adventurous and confident in your own skin
"Sex for me has really evolved," admits actor and entrepreneur Brooke Shields in a recent interview. "In my 20s, I was always terrified of it, because I was a virgin until I was 22. My 30s, it wasn't really about being sexy. It was having your body work to create something. That was like a 10-year kind of journey. And it wasn't until my 40s that I started thinking of sex as my experience, not someone else's experience that I just navigated."
I used to think that when people said things like "life begins at 40", they were just trying to cheer up someone who had just blown out 40 candles on their birthday cake. But I was wrong. For most people, life at 40 gets better. Less chaotic, if nothing else. You are more confident, secure and by now, you've learned how to make sweet lemonade when life hands you sour lemons. A skill that comes in especially handy when learning to adapt to changes in our bodies, and how these affect our sex lives.
In her 40s, the average woman is likely to go feel energetic mentally, but tire out faster physically. Mood swings, irregular periods, vaginal dryness and hot flashes usually follow close. Dr Manjiri Kaba, consultant obstetrician and gynaecologist from Masina Hospital, Mumbai, explains that these symptoms occur due to the hormonal changes that go hand in glove with this inevitable phase in life termed perimenopause or pre-menopause.
Kaba attributes the dip in a perimenopausal woman's libido to a decrease in levels of testosterone which, along with estrogen and progesterone, affect sexual desire and arousal in women. This dip may cause decreased clitoral, vulva and nipple sensitivity.
It's also that phase where career and domestic responsibilities compete for time with your romantic life. Juggling work deadlines, grocery shopping and kids who need to be cajoled to get off the iPad and finish their homework isn't exactly titillating foreplay for an exciting romp between the sheets.
But we're nothing if not optimists. And any experience as potentially fulfilling and liberating as great sex deserves to be prioritised. Here's what experts, and women who've been through this themselves, recommend to get those juices flowing.
How to have the best sex in your 40s
Expand your definition of intimacy
When you think of getting intimate with your partner, what is the first thought that comes to mind? Typically, it's penetrative sex that ends in a toe-curling orgasm. But your 40s are the age to expand your view of physical intimacy. Instead of fixating on orgasms, prioritise connecting with your partner and spend time identifying other forms of intimacy that are pleasurable for you.
It's like letting a 10-year-old loose in FoodHall and giving them the power to choose anything they want.
"In their 40s, women go through physical changes which can result in reduced libido and absence of orgasms. But at the same time, they are more comfortable with their bodies. So, sex need not be penetrative all the time. Other physical means could also be used. Getting a sexual atmosphere ready without the pressure works." says Dr Sonal Anand, psychiatrist, Wockhardt Hospital.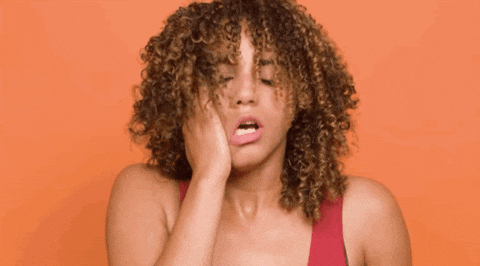 Accept the changes in your body
Meenal Choksi (name changed) felt extremely unsexy for the first few years of her 40s. She was very conscious of her white hair, sudden weight gain and the post-childbirth stretch marks that covered her tummy and breasts. It took Choksi a long time to come to terms and adapt to her changing body, but once she did, it was almost as if she had reawakened her hibernating sex drive.
According to Kaba, Choksi is not alone. A lot of people struggle to accept the physical changes that come with being in the fourth decade of life. She says that tends to affect their mental wellbeing which, in turn, hampers their sexual appetite. Kaba says, "These changes not only affect a woman's body physically, but they also play havoc on her mental makeup. She may undergo varying levels of anxiety, depression and irritability that may be the root cause of her decreased sexual drive. This leads to anger and frustration at herself and her partner further pushing her into a vicious cycle of stress, leading to lack of sleep, irritability and decreased libido."
It may sound cliche but instead of living in denial, accepting these physical changes will help you be more confident in the sheets and on the streets. Once you give yourself the power to understand these physical changes, you'll feel sexier in your own skin. Isn't that what it's all about?
Choose comfortable positions
Have random aches and pains become a way of life for you? If you just caught yourself nodding along, then you might want to reevaluate your go-to sex position. Let's face it, in your 40s, you may not be as bendy a Cirque Du Soleil performer. Letting go of positions that require complicated manoeuvres and end in you screaming, not out of pleasure but because nas par nas chadgayi, might ensure you make the most of your moment of passion.
Pallavi Barnwal, a sexual wellness coach advises taking cues from yoga. She says, "Choose a position that feels comfortable. Don't go by the rule that you are only having the best sex if you are jumping or thrusting. I am a yoga practitioner and I have always felt that a lot of yogic positions can be made tailor-made into sex positions."
If yoga isn't your vibe, studies show that you could try going classic with spooning or on all fours. Both these positions take the pressure of the sciatic nerve and won't aggravate pain. Finding comfortable positions that work for you and your partner might require a little extra trial and error. But don't let that discourage you. Barnwal says, "Sex has no expiry date. It is not something that is only reserved for the young."
Make your needs known, even if it feels uncomfortable
We're told that talking about what we like and what we dislike between the sheets is not appropriate conversation material. But not communicating your needs with your partner will lead you straight into a mundane rut. Anand says, "Usually, by their 40s, people in relationships start taking each other for granted and start assuming things. They feel that partners don't have changes in feelings or emotions." 
It may feel incredibly uncomfortable at first but letting your partner know what you need helps to maintain a healthy sex life. Tell your partner if you need more foreplay or if you want to try out different role-playing scenarios or even if they do something you don't like. Speaking up about your needs shows intention and it's the first step to prioritising your sex life.
Anand says, "There are many ways for women to communicate with their partners. Sexual visuals, sexting, watching porn together and then talking about sexual fantasies can help."
Get adventurous and be a routine breaker
According to a 2017 study published in the Journal of Sex Research, sexually satisfied couples reported engaging in a greater variety of sex acts than their less satisfied counterparts.
In your 40s, it's easy to prioritise everything else over your sex life. Eventually, you come to see sex the same way you see doing your laundry. A chore. So, buy that adorable piece of lingerie that's been lying in your shopping cart for months and don't be afraid to experiment. Whisk your partner away on a spontaneous romantic weekend trip. Ask them what their fantasies are and find a way to execute them (within reason, of course). Play sexy games and never underestimate the power of a massage.
Barnwal says, "The first thing to do is to see what your definition of adventure is and whether it matches your partners. You could get into a form of negotiation to see how each of you could bring in your unique needs and desires in a sexual context."
If you're feeling a little extra adventurous or if you need to kickstart sexual arousal, invest in a handy vibrator. Don't be afraid to discuss toys or lubes. Accessorising your sex life will turn up the heat in your bedroom. Barnwal recommends buying toys that are made of skin-friendly materials such as silicon or ABS plastic.
Excercise and make good lifestyle choices
Everyone knows that a healthy diet and some exercise go a long way but a lot of us don't bother finishing our subzi or getting off our work-from-home stations long enough to get some cardio in. But at the end of the day, it all matters. Kaba says to exercise at least five times a week for 25-30mins a day, cut down on smoking and alcohol, get adequate sleep, practice yoga and meditation and practice regular Kegel exercises to improve perennial strength.
Also, cutting down on sugar and processed food and replacing them with fruits and nuts will help improve sexual function.  Maybe don't order a chocolate eclair every two days and start your day with a bowl of fruits. A study from 2014 also shows a connection between low levels of sexual function and low levels of folic acid (vitamin B9) so find a way to work dark leafy greens, citrus fruits, and beans into your diet.
While having great sex in your 40s isn't as easy as falling into the sheets, in the end, the effort you put in to connecting with your partner — and most importantly, with yourself — is worth it.