Representative photo: Los Muertos Crew/Pexels
I decided to say 'yes' to activities I'd have never agreed to before. Here's how it changed me
Turns out a millionaire TV mogul and I have something in common
"The oldest, shortest words – 'yes' and 'no' – are those which require the most thought." That's Pythagoras, otherwise known as the man whose eponymous theorems have haunted generations of mathematics students.
It's a different story for me. I'm quite surprised that my first word wasn't 'no'. Though my disposition was made clear to my parents from the very beginning, since I had to be physically removed from my mother's body via C-section. I caught a glimpse of the state of the outside world, and just said, "Nope".
It's probably my favourite word. Other than smörgåsbord, which is just fun to say. My sister, best friend and partner hear it the most. No, I don't want to get a drink on Wednesday. No thanks, I'd rather wait for the movie to release on Hotstar than watch it in the theatre. Nope to a last-minute road trip to Goa and a hard pass on going to a party at a stranger's house.
View this post on Instagram
The ease of saying 'no' has led to quarrels with those close to me, but they all gave up eventually. I say no at work when I feel I can't take on an additional task or when something's beyond my current capabilities. "Could this conversation have been an email?" (professionally worded – here's how). Boundaries and I are good buddies.
My friends are often amazed that I manage to get away with so many nos and wonder how I do it. "Don't you feel bad about it?" I don't, not really. What's the point of agreeing to something where I'm going to end up being miserable and making everyone else around me unhappy too?
If something is not appealing to me and is to the other person, isn't it better to go our separate ways and enjoy doing what we do? There's a difference, for me, at least, between placing boundaries with the ones you love, and just being unkind.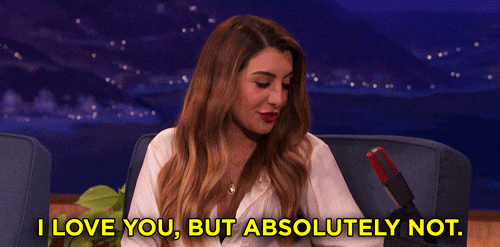 It seemed to work — until I saw my partner getting dressed up for his best friend's engagement party. I jokingly asked about the ETA of my invitation. "Oh, you would have said no anyway, so I didn't bother asking you," he responded nonchalantly. That hit me where it hurts.
Apparently this happened to Hollywood superproducer Shonda Rhimes too. With hit shows like Scandal, Grey's Anatomy, How To Get Away With Murder and Inventing Anna under her belt, this titan of industry but self-proclaimed introvert was invited to one award show and party after another. She'd be "hugging walls" at social events and suffering from panic attacks before interviews with the press, so 'no' became her go-to response. Until her sister told her: "You never say yes to anything."
Rhimes says she decided to start actively saying 'yes' to things for a year. "For one year, I would say yes to all the things that scared me. Anything that made me nervous, took me out of my comfort zone. Did I want to speak in public? No, but yes. Did I want to be on live TV? No, but yes," said Rhimes in a TED Talk about her experience. "'Yes' changed my life, 'Yes' changed me."
I could relate to Rhimes. My general stance of 'no' on most things had been slowly cutting me off from a lot of opportunities, both personally and professionally. While I was cosy in my comfort zone, there was a whole world outside socialising, evolving and growing, and I was out of the loop.
My easily drawn boundaries were boxing me into a corner. Anxiety had driven my decisions for too long. Whether social anxiety, or my past experiences of having panic attacks at random places, like hair salons, office bathrooms and while taking an evening stroll. Being unable to do even these simple things made me feel inadequate – like a failure. So I had closed myself off into a safe space, not daring to venture out again until I took on Rhimes' challenge.
My month of saying yes started with what seemed like a joke from my sister. "Do you want to come for a jive class with me?" "Like, the dance?" I thought out loud. "Why not? We'll learn something new!" Her excitement died quickly when she realised what my response would be – a big, fat 'no' – and we changed the subject. But it left me thinking. Why shouldn't I learn a dance form that goes beyond my usual Indian dad move of shimmying my index fingers side-to-side? Maybe saying yes would help me come out of my shell a bit.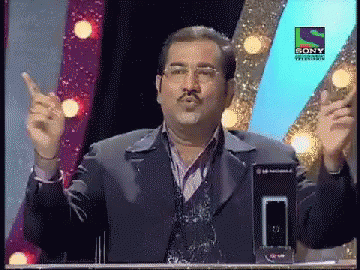 How learning to say yes changed me
Met my sole mates
Being five feet eight, I've always preferred flat shoes, which in theory, should be easy to wear. But in reality, none of them have really been comfortable beyond a two-hour wear period. Like most women, I've dealt with calluses, blisters, shoe bites – you name it.
If I had a rupee for every time a family member said I should buy a pair of comfortable Birkenstocks, I'd have enough money to buy three. I couldn't bring myself to put down my plastic to pay for these orthopaedic-looking sandals. In my head, the only people who wore Birkenstocks were elderly tourists and white people eat-pray-loving their way through Southeast Asia.
But now that ugly shoes have become a Vogue-certified trend, it's clear that the world has gone mad. It was time I gave up my sanity as well. I said yes to accompanying my sister on a trip to the store to replace her broken pair and spotted a brown that I found acceptable.
Black PVC was the way to go, especially given that monsoon was right around the corner, I wouldn't have to swap my daily footwear out for my even uglier rainboots. I will admit that my feet had never felt such comfort. Now, you won't see me in anything else other than my ugly Birkenstocks, and my feet haven't had a shoe bite or callus since.
Took control of my physical health
It's not that I've been averse to exercise but it's the traditional sense of 'working out' that put me off. By which I mean: splashing out for gym membership just for the privilege of making a fool of myself in public, since I don't know a barbell from a kettlebell. I've tried beginner-friendly home workouts (these ones if you're interested), fitness challenges, and power walks up and down Pali Hill.
They always ended in some kind of injury or aches and pains from the bad form, so I never went back to it. But my body needed it. Medications have made my weight fluctuate a lot over the years, and lately, it's only been on the rise. I have the joints of an octogenarian, the muscle tone of a newborn, and no enthusiasm to fix any of it. Where would I start? Bad knees, a bad back, and zero strength. There was a lot to factor in, and the bill from a dedicated trainer didn't get my middle-class stamp of approval.
Three months ago my sister asked if I wanted to come to play basketball with her and some friends. I laughed. There was no way my body could handle that. But more than the game, she wanted me to meet the person she had started training with. So, early in this challenge when she asked me to tag along to one of her workouts, I agreed.
When she mentioned that he does workouts in rotating pairs, my wall wanted to come back up and a 'no' itched my throat. Especially considering they'd be people I'd vaguely know through friends and peers. Knock, knock. Who's there? Oh, it's social anxiety. I'd be laughed out the door.
I'd be lying if I said I took an instant liking to him (he knows it too). I cringed at the thought of attempting push-ups and mountain climbers but there was none of that. He did what no other trainer or gym enthusiast had done before, taking the time to understand my apprehensions, my body's capabilities and how far I was willing to push myself.
His high energy and 3% body fat balance out my resting bitch face (I have tried to fix it) and overall apathy. I'm still nowhere close to levelling up from 2.5-kilo dumbbells or doing push-ups, and we're both OK with that for now.
Challenged my self-imposed violation and won
I hate going out at night. I hate going out, period. But nighttime is especially tedious. Crowded bars, loud music you have to scream over, the pushing and shoving, the small talk. You'll rarely spot me in public spaces meant for socialising, unless it's someone's birthday or a special occasion.
But the new Thor film was released and my sister wanted to see it. "You're going to wait for it to come out online right?" This was my first 'no', so to speak. I wouldn't wait. I would head out on a Friday night to watch the film and grab a meal.
I had my anxiety medication on standby. This was the first movie I was going to see at the cinema since the pandemic started. I did go solo for a film recently, but that was a socially-distanced screening with wide and spaced-out loungers. To my surprise, the hall wasn't as crowded as I expected.
My sister and I were the only ones wearing face masks. The 3D glasses that were fogging up didn't deter me either. But as soon as the lights went down and Chris Hemsworth entered the frame, I forgot about everything else.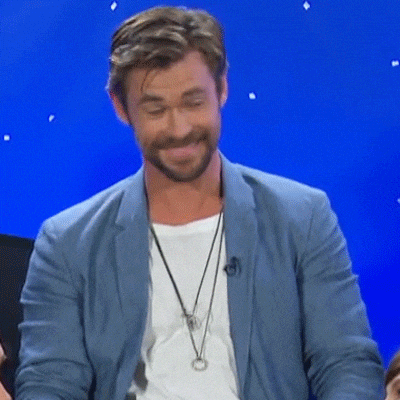 Don't even get me started on him being shirtless.
It took some getting used to being around so many people in a windowless cinema hall, but once the lights went out, it was easier to concentrate on what was happening in front of me rather than who was besides me.
Riding high on the success of my movie outing, I coasted through the meal — at a carefully selected outdoor patio table — with minimal apprehension. Ordering chocolate cake helped too.
Began treating myself
What counts as a special occasion when you spend most of your time indoors? I love collecting makeup. I have more berry and brown lipstick than I can possibly use. Mascaras for volume, length and everything in between. I mostly stick to drugstore brands but have my investment buys as well. Yet most of my makeup sits in a bag in my drawer.
"What's the point of buying a Charlotte Tilbury lipstick if you're never going to use it?" asked a friend. "This is Bombay. It's only going to end up growing mould somehow and smell funky."
She was right. I didn't see the point initially in doing makeup beyond eyeliner and lip tint for the office. When the pandemic hit, there was no use for makeup at all. Now being back in the world, I said yes to using any outing as a reason to put on some makeup.
I'm not going full glam, but finally using the products I'd spent my hard-earned money on. I'd try a different lipstick each trip out and see how it works with different blush shades.
Thinking about it now, I feel silly. What special occasion had I been waiting for? A new SRK release, perhaps.
Had a major health breakthrough
I hate seeing the gynaecologist. I'm not alone either, most unmarried women dread it (read about their experiences here). Your first gynaecologist experience can set the tone for the rest of your life. While not all doctors are the same, a majority dole out judgement and trauma with frightening ease.
It's also spreading your legs in front of a stranger and getting probed that does it for me. But I'd been experiencing pain during my period for the last few months. With each month the pain escalated. The last one felt like I was getting stabbed repeatedly stabbed for three days straight. A hot water bottle and Meftal spas weren't cutting it anymore.
But I wasn't in the mood for some sanskaari verbal jousting to find out whether I was married i.e. sexually active and then being judged over my response. Or being told that at age 30 my eggs were going to start shrivelling like raisins.
I wanted to say no, but I kept reminding myself of the stabbing pain of the previous menstrual cycle and finally got myself an appointment.
I don't think I've ever heard an organ described as bulky before. That's what the doctor stated while squishing things around inside me. A transvaginal ultrasound later, she discovered I had multiple uterine fibroids with two, in particular, being "questionable". Now I'm basically in induced menopause for a few months in an attempt to deprive the fibroids of oestrogen and hopefully make them shrink a bit. Had I gone to a gynaecologist before, they would not have reached this size. I'm trying not to dwell too much on that.
Takeaway
For me, saying no was taking the easy way out. I shirked taking on more responsibilities and expected less of myself. When the expectations and exposure to new things are low, so are the chances of failure and disappointment.
What seemed like a challenge for me may be something small for you, but I started to celebrate the small wins. I may not be able to do a full squat out of fear of popping a knee or hip (or both), but I'm managing to stick to the correct form through most of my exercises. In the past month, I've felt more at ease while getting up and off the bed.
Menopause is not going great, but I'm grateful I finally said yes to doing the grown-up thing and taking charge of my health. Makeup has always been fun, especially experimenting with different blush colours and placement. Maybe soon I'll even master the winged eyeliner.
Life is all about celebrating small wins, right? Our brains are wired to thrive on rewards. Harvard business professor Teresa Amabile, PhD, and academic researcher Steven J Kramer note in their work that we should take pride in all our accomplishments – big and however seemingly small.
Learning to say 'yes' gave me a new hobby, to be healthier and finally get into a fitness routine that doesn't make me want to cry (unlike Katrina Kaif's workout). I might just agree to see Avatar 2 in the theatres too. Rhimes was right, learning to say yes has changed me. It was difficult to pull down my walls, perhaps as much as it is for others to bring theirs up while learning to say no.  Stay tuned for a month of "no" challenge, written by anyone except me.