Photo: Stills from (L) 'Lion' and (R) 'Pan's Labyrinth'
Open the flood gates with these 15 movies that will make you cry
Never underestimate the power of a good cry
I have a monthly date with myself. It's all planned out. The lights are dimmed, food is prepared. I grab a bottle of water to stay hydrated and tissues to clean up after. While it may sound like I'm getting jiggy with myself, it's actually a different kind of pleasure. Call it a guilty pleasure, if you must.
It happens every 20-25 days. I feel frustration and PMS-driven emotions piling up on the inside waiting for an outlet. Rather than snapping at my partner or fighting with my sister, I have a solo date night. It involves lining up movies that will make you cry for a good cathartic release.
We all cry and yet it's such an absurd taboo. For people of all genders. Men are told to 'man up' and not show any weakness. Women, on the other hand, are expected to be emotional and 'irrational', so we stop ourselves from crying to prove our critics wrong.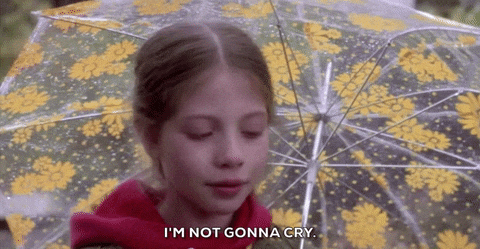 Whether it's at work after a condescending sit-down with the supervisor or tearing up in frustration when everything seems to be out of control — there are many occasions that call for tears, but it's only when dealing with grief and loss that crying seems socially acceptable. And on those occasions, if hot salty tears don't stream down your face, you are questioned for being 'cold' and 'heartless'.
As someone who doesn't cry easily, watching movies that will make you cry became my release from the emotional whirlpool swirling around inside me. I have friends who are embarrassed because they cried while watching a film, but for me, it's therapeutic.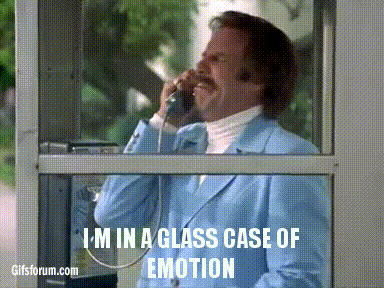 A study by neuroeconomist Paul J Zak found that crying during movies is actually a sign of empathy and emotional strength rather than weakness, as is popularly believed.
Crying is self-soothing, relieving us of pain because it causes the release of oxytocin and endorphins, happy and pain-relieving hormones in our bodies. You know, I'm actually doing this for my eyes. Crying keeps bacteria out and our eyes lubricated and clean, thanks to the antimicrobial fluid lysozyme that is in our tears. So do it for health purposes, guys. The doctors say so.
Whether you want an emotional release, or a good eye cleanse, grab some tissues and prepare yourself for this selection of movies that will make you cry. They won't just induce tears of sadness but ones of happiness and relief as well. Some crowd favourites, others you may find a bit odd to include in this list, but just hear me out.
15 movies that will you cry like a baby
Grave of the Fireflies, 1988
Whoever says animated films are cartoons for kids has not seen Grave of the Fireflies. More than a film, it's an emotional experience. I was in the 10th grade when my school took our class for a film festival and decided this was the film to watch and break our souls right before our Board exams.
Based on the novel by Akiyuki Nosaka, the story is of orphan siblings Seita and his young sister Setsuko who struggle to survive as World War II is coming to an end. Studio Ghibli creates a rich landscape that mesmerises you and almost lulls you into a false sense of whimsy just as we're shown scenes of desolate villages and families pushed to the brink and fighting for survival.
We're shown the harsh realities of war – as leaders fight for power, it's the citizens that face the worst of it. We know what's going to happen right from the first scene as Seita narrates, "September 21, 1945. That was the day I died."
But it's their journey and loving relationship that's going to make you stare at the wall as tears blur your vision after the bittersweet closing scene.
Watch it here
Lootera, 2013
You may think this is an odd addition to a list of movies that make you cry but hear me out. I might be lighting a fire saying this, but Lootera is the shining gem of Ranveer Singh's film career. Co-written and directed by Vikramaditya Motwane, the film is an adaptation of the short story The Last Leaf by O Henry.
Sonakshi Sinha's character Pakhi's father is a rich landowner who comes to terms with the Zamindari Abolition Act that will shatter his high-class life. He is conned by Varun and Devdas, played by Singh and Vikrant Massey, respectively, who pose as archaeologists but are part of a gang of thieves who rob him.
He escapes, but Varun and Pakhi's lives collide again later as he's hunted down by the police. Having broken Pakhi's heart and causing the demise of his father (in her words), Varun strives for redemption in her eyes.
Tuberculosis is draining Pakhi who says she will breathe her last breath the day the final leaf on a big tree outside of her window finally falls to the ground.
You feel Pakhi's anger and betrayal through the film, but can't help but root for Varun to prove his worth. You want that for both of them. And just when we think it's all going to work out, the rug is pulled from under our feet. But the ending isn't exactly sad either. You're left with a smile on your face but a heaviness in your heart as well.
Watch it here
Amour, 2012
Nothing makes me more emotional than seeing the elderly get emotional. Amour hit home for a lot of people given its subject matter, and that's evident from the tremendous reception it got when it was released.
The French-language film focuses on retired music teachers Anne and Georges. Anne has a silent stroke and slowly finds her body becoming paralysed. After a botched surgery, she's confined to a wheelchair with her husband being her primary caregiver.
They both grapple with their new reality, and Anne makes Georges promise her that she won't be committed to a care facility or taken back to the hospital. Georges is trying to come to terms with who his wife has now become. After another stroke, Anne is unable to care for herself at all and is a shadow of the person she used to be. Georges faces a tough decision, while he is struggling to care for himself and his wife in their old age.
This film will have you angrily arguing with yourself – one part agreeing that he was right in what he did, it was because he loved her. The other part wants to scream at Georges at the end of the film.
The film also pulls into focus how difficult life can be as a caregiver as well, and how important it is to look after your own physical and mental health as well in the process.
Watch it here
Lion, 2016
When I started playing this movie my initial thought was "Oh god, this is going to be another Slumdog Millionaire, poverty porn situation." But I am glad I stuck to it and watched it through.
This story is all the more powerful when you learn that it's a biographical tale of Saroo Brierley which he shared with the world in his book A Long Way Home. Saroo, played by Sunny Pawar, is only five when he was accidentally separated from his family at a train station.
Going from one place to another in search of his older brother who was accompanying him, he gets more and more lost, travelling from his hometown Khandwa, Madhya Pradesh, to Kolkata, West Bengal. He's put in an orphanage and adopted by an Australian family who moves him to moves to Hobart, Tasmania, to start a new life.
20 years later, now an adult and played by Dev Patel, he starts a search for his birth family back in India using Google Earth to try and spot anything familiar (he was too young to fully remember where he was from).
He spent countless days and nights scanning for anything to jog his memory but to no avail. Then a chance spotting of a rock formation reminds him of the place his mother used to work and he's managed to find his village and reunite with his birth mother who never gave up looking for her lost son.
Their reunion will have to ugly crying and wanting to hug your mother.
Watch it here
The Boy in the Striped Pajamas, 2018
No conversation about films that make you cry would be complete without mentioning one of the most heartbreaking films ever.
The Boy in the Striped Pajamas, based on a novel of the same name by John Boyne, is all the more heartbreaking because of just how probable the story is. The scene is set in World War II as the horrors of the Nazi extermination camps are explored, but it's through the eyes of two young boys on opposite sides of the fence, literally and metaphorically.
Bruno is the son of a German soldier and Shmuel is a young Jewish boy forced into the camp along with his family. They strike up a friendship, with Bruno unaware of the reality of the camp.
There is turmoil back home for Bruno as well as his parent's fight over his father's work and the horrors being committed against innocent people. When Shmuel shares that he cannot find his father in the camp after he was taken away to 'work' in a different location, Bruno promises to help him find him and sneaks into the camp by digging under the barbed fencing. Shmuel gives him a uniform and cap to wear, which Bruno this entire time thought were simply pyjamas. They're soon caught and shuffled towards a chamber, where what awaits them is the grim reality we all have learnt about the concentration camps.
Your heart aches to watch this film and haunts you long after it's over. It's also a reminder that we need to keep reckoning with our histories, mostly so we can learn and not repeat the horrors of the past.
Watch it here
If Anything Happens I Love You, 2020
This is a short film that really packs a punch. A hard one straight to your gut. The animated film is about a couple drifting apart while they grieve the passing of their young daughter who was killed in a school shooting. Her final text message to them – "If anything happens, I love you".
It's an enraging reality in the US with rampant gun violence. And I know that's going to have a lot of people up in arms, no pun intended, screaming about their second amendment rights. But honestly, I feel anyone who has dealt with loss will connect so deeply to this movie.
We see silent parent figures, but it's their shadows that are really emoting what they feel.
One day a soccer ball knocks open the door of their daughter's bedroom. Roling onto the record player it starts the song 1950 by King Princess when a shadow of their daughter pops up too, taking the parents through all the happy memories of them together.
Watch it here
The Sky is Pink, 2019
The Sky is Pink is a biographical story based on the life of Aisha Chaudhary. She is portrayed by Zaira Wasim who also plays the narrator of the film, focussing on the strained relationship of her parents, played by Priyanka Chopra Jonas and Farhan Akhtar.
Aisha suffers from severe combined immunodeficiency, a condition that had claimed the life of her older sister, Tanya when she was a few months old. Her parents, Aditi and Niren learn that a costly treatment in London can treat their daughter and they relocate their family there from Delhi. The once happy-go-lucky couple are torn apart by their daughter's illness, taking them back to the loss of their first child while also struggling to be there for their second-born son, Ishaan.
Aisha recovers from her illness but is later diagnosed with pulmonary fibrosis, a side-effect of the treatment she had undergone. Her parents are heartbroken again, but this time Aditi is set on making sure every desire on Aisha's bucket list is fulfilled. That includes writing a book.
As her condition worsens, Aditi and Niren are torn apart yet again, their marriage brought to the brink of ending, especially after their daughter passes away. The film tells a very real tale. About what the loss of a child does to parents, and also how we grieve in different ways.
Watch it here
The Color Purple, 1985
The film is based on the Pulitzer Prize-winning epistolary novel by Alice Walker, a book that should be on everyone's reading list.
It's a contentious book too. Being adding to English courses in schools, then being banned and challenged by parents for its "troubling subjects". But it's not a book that's meant to comfort you, Walker did want to disturb us and open our eyes to the real world of many such lived experiences. The film does the same thing.
Though Walker didn't like the film herself, she did agree that it carried "the right message". Director Steven Spielberg did manage to capture the essence of the book, with powerful scenes that are very hard to forget.
The story is of Celie, played by Whoopi Goldberg, an underprivileged African-American girl who encounters sexual and racial abuse at home and after, she is married off to an older man. Despite her tribulations, Celie finds a support system in some incredible women who help her stand up for herself and find independence.
It's a hard film to watch. There is violent abuse that stops your breath, but Walker's message of overcoming adversity shines through and inspires you. While also bringing you to tears at the same time.
Watch it here
El laberinto del fauno (Pan's Labyrinth), 2006
In my opinion, Pan's Labyrinth is Guillermo del Toro's masterpiece. I'm sure some will say it's Hellboy (2004, not the 2019 trainwreck), and it amazes me that he's done both of these things. We love a man with range.
I hadn't seen any promos of this film and went in blind, expecting it to be some kind of children's fantasy film given the poster. Oh boy, was I wrong. It's fantasy alright, in some ways, with all the creatures, but it also gets dark.
The story follows young Ofelia and is set against the background of the Spanish Civil War. It opens with a fairytale of princess Moanna, daughter of the king of the underworld who gets trapped in the human world and dies. Her father believes one day her spirit will return and creates labyrinths on Earth to act as portals for her.
Ofelia and her sick, pregnant mother travel to the home of Captain Vidal, her new stepfather who is embroiled in a rebellion against the regime. Ofelia meets a faun who believes she is the reincarnation of Moanna and tells her to complete three tasks to reincarnate as the princess. Her tasks take her into unknown places, meeting mythical creatures. Acting as an escape from the growing dread of reality.
The film ends on a note that feels both happy and sad. Vidal gets his comeuppance, and if we are to believe in fairytales then Ofelia (or Moanna) in this case also gets to reunite with her family in the underworld, but at what cost?
Watch it here
Tell Me Who I Am, 2019
If you could erase your childhood trauma from your memory, would you do it, at the risk of wiping out the good ones too?
Tell Me Who I Am is a documentary about twin brothers Alex and Marcus, the former losing his memory after a motorcycle accident at age 18. With the help of his brother, they recreate all their childhood memories to help Alex regain some sense of who he used to be. Minus one, painful and traumatic family secret.
Creating this new fantasy of their idyllic childhood lets Marcus also erase his own trauma while helping his brother reintegrate into life.
Theirs is a story of betrayal which cuts so much deeper when it comes from people who are supposed to protect and support you.
The documentary is broken up into three parts. In the third one the twins sit down to finally talk about what happened, and it really gets under your skin. Was Marcus right for not sharing their history with his brother? You can't help imagine what it was like being Alex, having a vague inkling that something isn't right, only to find out that the truth is so much worse. Would it have been better to just not know?
Watch it here
Her, 2013
When this movie came out, I read an audience review that explained the plot as a man falling in love with Siri. I thought I wouldn't be able to take this film seriously, but watched it anyway, because I like Joaquin Phoenix and the colour palette of the film looked incredible.
Well, that review wasn't completely off. The futuristic film follows Theodore, a lonely, introverted and soon-to-be-divorced man who works in a company that composes personalised letters for people. He gets an AI virtual assistant who names herself Samantha (and has the lovely voice of Scarlet Johansson).
Samantha's intelligence and personality, so to speak, keeps evolving and growing as she helps Theodore come out of his shell. And they start to fall for each other. While the film itself has a seemingly happy-ish ending, Theodore having grown as a person and resolved his feelings with his ex-wife, there's one particular scene that guts me every time I watch it. Or even think about it, really.
There is a point when the AIs around the world announce that they are leaving, going beyond the human physical world to exist on their own. My heart breaks watching Theodore lie on his bed and bid goodbye to the woman (so to speak) who helped him overcome so much. They loved each other, and set each other free to grow and be better versions of themselves, for themselves. I'm tearing up just writing about it.
Watch it here
Dushman, 1998
Don't laugh, I stand by my decision to put this film on a list of movies that make you cry. Sure, some scenes are a bit dramatic, others not too well choreographed. But Ashutosh Rana will forever haunt my dreams, so will Kajol's screams.
Kajol plays twin sisters Sonia and Naina who live with their mother and young sister. Sonia is the bubbly, exuberant life of the household while her sister is the quieter introvert.
The family's life is turned upside down when Sonia is brutally assaulted and murdered by sadistic killer Gokul Pandit (Rana). Naina's left shattered, and while she vows to hunt down the man who killed her sister she's also terrified. As one would be tracking a serial killer and rapist.
She enlists the help of an army veteran, played by Sanjay Dutt, to train her to defend herself and avenge her sister. There are some twists and turns in this thriller, and you hold your breath in the moments when everything feels like it's going wrong. We get some relief with a cathartic end, but that scene of Sonia's death is forever burnt into my brain. As is Rana's murderous stare.
Watch it here
My Sister's Keeper, 2009
Grave of the Fireflies has often been hailed as the saddest movie ever made. I agree it's up there topping the list, but I would say that My Sister's Keeper comes in a close second for movies that make cry till you can't breathe
Based on a novel by the same name written by Jodi Picoult, the story focuses on Kate (Sofia Vassilieva) suffers from leukaemia. No one in her family, mother Sara (Cameron Diaz), father Brian (Jason Patric) or brother Jesse (Evan Ellingson) are a genetic match to help her in treatment.
On the advice of a doctor, they have another designer IVF baby, and thus, Anna is born to be her sister's health buddy. Meaning over the next few years, she becomes a donor for everything from blood to stem cells and organs to help keep Kate alive and well. But after a point, Anna sues her parents for medical emancipation. To stop them from signing off on any more procedures that put her health at risk to save her sister's.
It's a whole whirlwind of emotions starting from there. You feel angry at Anna, but also understand where she's coming from. You want to scream at the screen every time the parents fight. Moreover, you're going to want to keep a whole pile of tissues ready for this film.
Watch it here
Marriage Story, 2019
Relationships change, love fades and life moves on. It's a sad fact of life that we see played out in Noah Baumbach's Marriage Story in a raw, realistic way that caught the audience in their feelings.
Nicole (Scarlett Johansson) and Charlie's (Adam Driver) dysfunctional family drama has been touted as a modern-day Kramer Vs Kramer.
There's a lot of love in the two opening monologues of this movie where the protagonists remember everything they love about each other. Right after, we see all the love that's lost between them during the course of their failed marriage and subsequent divorce proceedings.
It's cathartic and gut-wrenching as we witness this crumbling story of a marriage, accusations of desertion, infidelity and more through the actors' brilliant performances.
Marriage Story stings your heart because of how real it all is. The heated divorce proceedings, the dissolution of a once-loving relationship, and the impact that it has on a family structure.
It shows the lengths people often go to to get a leg up in divorce proceedings, the things we're willing to do to one another, to people we once deeply loved. It's a trauma in its own way. While our protagonists come up intact in the end and with a new kind of relationship, it's still a bittersweet one.
Watch it here
My Octopus Teacher, 2020
Never in my 29 years of life did I think I'd ever be emotionally broken by an octopus. After finishing this Oscar-winning documentary, I chased my cat around the house and clinging on to her as I wallowed, much to her chagrin.
In this film, we're taken to South Africa, a remote location in False Bay where Craig Foster starts free-diving in the underwater kelp forest. An octopus catches his eye, and the documentary tracks the year-long friendship he forges with the creature.
He documents his experience as he follows the octopus around. At first, you think, how can one create a bond with an octopus? But you see it in their relationship. There's an unspoken relationship there as the octopus lets Foster into her life.
The documentary gives us an intimate look at the incredible life that thrives underwater out of our sight. But it also illuminates the cycle of life. The octopus fights for survival, for food, for her children until her ultimate demise. Foster watches, heartbroken, but acknowledging the natural order of things. He cherishes all that he has learnt from the octopus and uses it to strengthen his relationship with his family, namely his son.
It's a beautiful film that will make you cry, but not out of sadness. You grieve the loss of Foster's octopus friend but also nod along with the realisation of the bonds we can create with nature and all its creatures outside of our concrete four walls.
Watch it here