Representative image: Deepika Padukone FC/ Twitter
Why do I keep waking up with mysterious bruises?
An investigation into one of life's greatest questions
You can say our bodies are made of atoms and molecules. A collection of four elements: oxygen, carbon, hydrogen, and nitrogen. We're proudly sitting atop the food chain. But really we're just a giant bori of soft peaches and delicate plums.
Test out the theory yourself. At any given time of day, give your body a thorough scan and it's likely that you'll spot at least one unknown bruise, bump, or cut. Before you furrow your brow and ponder why you're waking up with bruises when you have no recollection of bumping into anything, know that you're not the only one searching for answers.
Maybe it's something we've learnt, or maybe it's something we've inherited from our mothers. Maybe it is Maybelline and their mascaras (they're a favourite of celebrity makeup artists too) making our lashes too long and thick, clouding our peripheral vision.
This quandary has united womenfolk around the world under the banner of Team Mysterious Leg Bruise. Our colours are splotchy grey, blue, and black, our journey potentially treacherous, and our mission clear. 
To solve one of life's greatest secrets, we undertook an investigation into why the hell we keep waking up with random bruises.
Perhaps science will have the answer to this mystery of waking up with bruises that's harder to crack than an Agatha Christie whodunnit. Turns out, modern lifestyle choices and cultural conditioning throw a wrench into our lives in the form of bumps and nicks.
We didn't play enough with the right toys
Studies have noted an intrinsic gender difference in spatial reasoning and navigation, that men are better at it than women. But as the BBC pointed out, it's not necessarily something men should be proud of. As more research was done into the matter, attempts were made to find the origin of these differences in spatial skills in early childhood.
The notable difference that prior research had found was in mental rotation, one of the hallmarks of spatial reasoning. "If you're packing your suitcase and trying to figure out how each item can fit within that space, or you're building furniture based on a diagram, you're likely engaged in mental rotation, imagining how different objects can rotate to fit together," says lead author Dr Jillian Lauer, PhD, a psychology professor at New York University.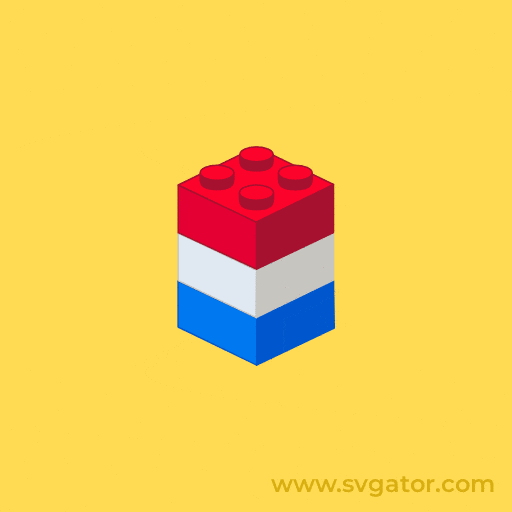 A lot of it comes down to how parents talk to girls as opposed to boys, as well as how we're allowed to play as kids. Preschool boys were spoken to in more spatial language as compared to girls, describing the size of objects, where they are placed, their connection to each other as well as the relation to where they, the person, are situated in that space. Play makes a huge difference; girls often had dolls and kitchen sets to play with, while the boys got building blocks and trucks that helped them expand their spatial reasoning skills.
In the eyes of our parents, stepping out into the sun was as risky as dipping a Marie biscuit into a hot cup of chai. Most Indian girls aren't given enough of the opportunity to develop coordination and train their brains by climbing trees like little monkeys, running around the park with flailing limbs and smacking one sixer after another past the boundary line. "Giving both girls and boys more opportunities to develop their spatial skills is something that parents and educators have the power to do," says Lauer.
We're constantly switching mental gears
They say women are natural multitaskers, though it's rarely out of choice. With work projects, an emotionally unavailable partner (here's how you can crack that emotional almirah open), increasing house rent, perimenopause and adult acne – no wonder our brains are always scrambled.
We've learnt to always stay in this place of high stress, perpetually in fight-or-flight mode. That heightened level of cortisol makes concentrating on something difficult. With the constant multitasking, we're barely paying attention to what's happening at the moment. Women are much more likely to be career people as well as caregivers, making them easily distracted, stressed, and twice as likely to suffer from anxiety. The scattered reality of our lives means that we don't have the mental capacity to avoid (or remember) bumping into table corners. It's no surprise, then, that we keep waking up with mystifying bruises and bumps.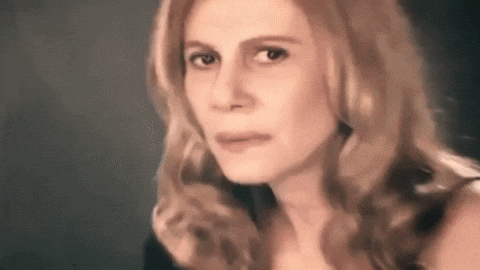 Studies on the long-term impact of multitasking have revealed that forcing our brains to constantly switch gears when we're already struggling to focus on the task at hand can lower the quality of what we're working on. We get what is called attention residue, where you're thinking of one task while working on something else and you get distracted. It's also just mentally exhausting.
In his book, Georgetown computer science professor Cal Newport writes that the more we multitask, the less comfortable we get with paying attention and focusing on one thing.
Not all multitasking can be avoided in our personal and professional lives, but if we can carve out time slots to engage in one task at a time, that's how we can achieve what we need to without risking our limbs in the process.
We're used to dealing with pain
We get a monthly punch in the gut during menstruation with varying degrees of intensity, give birth (multiple times, for some), and suffer more chronic pain conditions, according to pain researchers. A lot of it also gets dismissed. It shouldn't, but pain does become commonplace in our lives.
From childhood to adulthood, pain is the negative reinforcement that deters us from touching a hot tawa and looking at the clouds outside the window when we're climbing stairs. But we've gained a tolerance to pain with high expectations of what is an emergency versus what is a regular day.
So a 'minor' bump here or a knock on the head there often doesn't mentally register because we have no real incentive to be more careful. You probably didn't even realise how 'painful' that smack of your elbow against the car door actually was until you're waking up with bruises the next day, wondering what happened.
Can't catch a break when it comes to our hormones 
Some people have cramps, others feel moody and get tender boobs (if prolonged, it could also be a sign of breast disease), but there are also those who take trips and tumbles when menstruation comes knocking on the door.
"High levels of oestrogen (balanced by high progesterone) during the follicular phase [which comes before ovulation] is associated with increased mental clarity, cognitive function and coordination, so it is possible that the drop in oestrogen and progesterone in the days leading up to your bleed may affect coordination and behaviour, increasing clumsiness in some women," said Lola Ross, nutritionist and hormone expert, in an interview. Fluctuation in hormones can also affect your inner ear which is critical to our sense of balance.
Feeling extra bumbly, bruised and battered could also be a sign of perimenopause. The changing hormones and ageing also make our skin more fragile as the skin cells of the epidermis grow thinner, making it easier to develop a bruise.
The HCA (Hospital Corporation of America) adds that during menopause, "changes in the perception of depth of vision can occur, which can affect your awareness of surroundings."
Treatments for hormonal changes are always very situation-specific but menopause symptoms can be treated with Hormone Replacement Therapy (HRT) prescribed by a medical professional.
Sun damage has broken our collagen
We're a generation of women with terrible sun damage and hyperpigmentation. Can you blame us? The sunscreen we grew up with was sticky and gloopy, with a white cast that left you looking like Casper the friendly ghost.
So we avoided it and got used to our teenage skin bouncing back quickly after every disastrous day out in the sun or failed DIY face mask. That, is until it all finally caught up with us in the form of dark spots and pigmentation..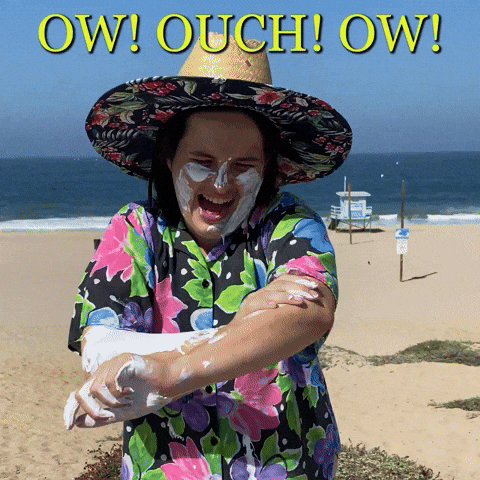 UV rays can penetrate deep into the layers of our skin and damage the collagen fibres which are the pliable, elastic building blocks of our skin. As the collagen depletes, our blood vessels lose the cushioning they once had that protected them from injuries, according to Brian Klein, PA-C, a physician assistant at Water's Edge Dermatology. Vessels are more easily damaged and blood leakage under our skin causes a bruise. It's not just the skin on our face, but our entire body.
The best sunscreen is the one that you will use consistently (we have a few options for you). Pair it with an antioxidant like vitamin C to counter sun damage and let your skin bounce back to life.
We're cold and tired, a lot
Our monthly loss of blood during menstruation means we're highly susceptible to iron deficiency or anaemia. Especially women who experience heavy flow.
There's not enough iron to produce haemoglobin, which causes the production of platelets to dip. Platelets are an important component of proper blood clotting, so a drop in platelets leads to increased bruising, along with fatigue, weakness, cold hands and feet, and lightheadedness.
The bad news is that according to Bollywood's favourite holistic health advisor Jewel Gamadia, our body absorbs only eight percent of it from the food we eat. Red meat, egg yolks, beans, nuts, asparagus and oatmeal in your diet can help tackle this problem. This diet is invincible when paired with chelated (organic) iron supplements. Just remember not to take them with excessive zinc or vitamin E that can interfere with absorption and worsen your vitamin deficiencies, he recommends.
Blame it on the alcohol if you're waking up with bruises
It's not just that alcohol makes some of us Sloppy Sairas, prone to bumping into things. Waking up with bruises the next morning from knocking into tables, chairs, and other people may seem part of the deal when consuming large amounts of alcohol. But drinking can also make bruising easier. Alcohol is a vasodilator, making our blood vessels expand. With more blood circulating in the dilated vessels (including those closer to the surface of our skin), bruising becomes easy if there's a rupture. Even a minor bump can break the bloody dam and leave you black and blue the next morning.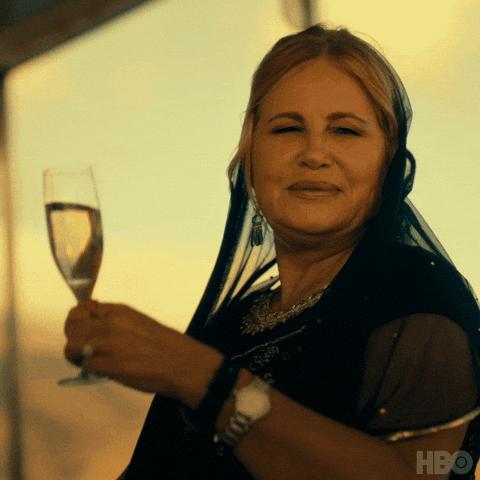 With less water content in our body – 45%-50% of water as compared to 55%-65% in males – we absorb and metabolise alcohol slightly differently. So according to one study, even if two people of the same body weight drink the same amount of alcohol, women achieve higher concentrations of alcohol in the blood which makes impairment of motor functions et all sink in a lot faster.
We'd say don't drink alcohol if the bruising has become a problem for you, but if you are going to do it, make sure you're not on an empty stomach, and take a sip of water for every sip of your drink that you have. Stay hydrated, drink responsibly and maybe give high heels a miss if you like to hit the floor on nights out.
Oestrogen is always up to something
We spoke about hormonal changes but let's take a second to address why it sometimes seems like oestrogen absolutely hates us. The primary female sex hormone is referred to by some as the hormone of youth. Maintaining skin elasticity, vaginal lubrication and making our skin look younger because of the hyaluronic acid production that it triggers. 
Bad news: it's also a vasodilator like alcohol. Experts don't know why it happens, but one study notes that oestrogen prevents the walls of blood vessels from building up, which would provide extra protection. Too much oestrogen can cause us to bruise very easily. 
Balancing hormones by ourselves is challenging. Doctors advise eating a balanced diet, keeping stress levels down, and staying active to maintain a healthy weight. Expert guidance will help you create a lifestyle plan to suit your needs, and keep you from waking up with bruises.
A note of caution: This story is for educational purposes and contains inputs from experts and personal experiences. Please consult your healthcare provider for a treatment plan that works for you.