Photo: Arundhati Chatterjee
Raising a toast to the best of this decade, helpfully arranged from A-Z
If you're using free wifi to read this, you already know what's good
Reflecting on the year that was, is as inevitable as getting stuck in traffic on New Year's Eve. You avoid it, but it happens anyway. This time around we're bidding adieu to another year of not sticking to our resolutions beyond the first week of January, and closing off an entire decade.
We lost a lot — Prince, David Bowie, Sridevi, even Grumpy Cat among a host of icons and institutions. But we are the 'silver lining' sort. The decade blessed us with avocado toast in all its glory, Greta Thunberg and Co repping the next generation of Captain Planeteers, caste and race politics leading to a more united nation(s), the return of Doordarshan's golden-oldies via streaming services, Sundar Pichai becoming the overachieving kid of every Indian parent's dreams and the resurgence of Ayurvedic practices keeping the balance between Zomato-fuelled binge-eating and our desire to stay fit.
Read on for the A-Z of what we're grateful for this decade. And yes relatable memes and Baba Sehgal ear-worms made the cut.
A for Ayurveda
'Twas the decade of reboots and comebacks. Spiderman returned with more versions than we can count, Doordashan's best is resurfacing via streaming services, but we're most grateful for the comeback of Ayurveda — the ancient system of medicine. From our hearts, and our guts, because nothing's more effective than a good old Basti treatment. We love you 3,000 (and that's how old it is).
B for BDE
If you have it, you have it and unlike the female orgasm, there's no faking this. Big Dick Energy, the 'healthy confidence of feeling yourself' is the kind of mood we'd like to begin the new year with, and no one screams BDE louder than the OG of Indian music, Baba Sehgal.
His tweets, his songs, his Teflon-coated resistance to public embarrassment — he's the self-confident hero we all need today. Don't be fooled by its gendered connotation, other champions of BDE include Ariana Grande, Priyanka Chopra Jonas, Rihanna.
C for Comedy culture
From Shashi Tharoor performing stand-up to the rise of meme culture as a means of passive-aggressive communication and an alternative to group therapy, we've turned to humour as a coping mechanism — and been heavily rewarded. Because nothing says I love you like a GIF of a potato with heart-eyes.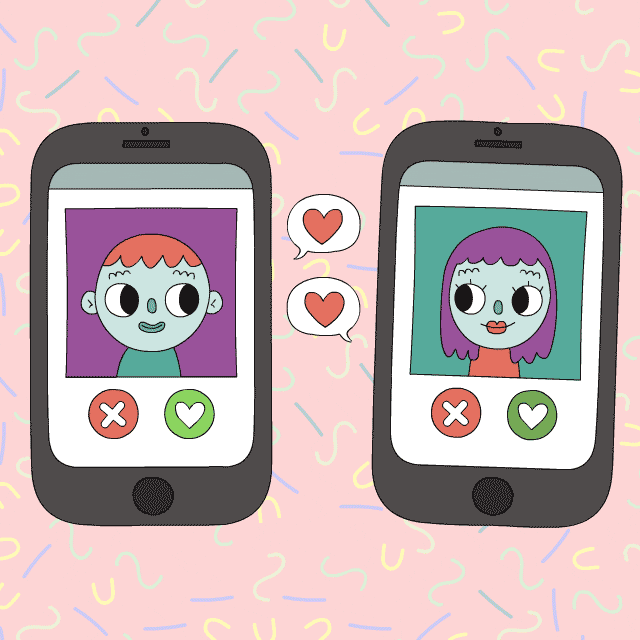 D for Dating apps
For widening our pool of prospective lovers in a world where we spend 8-10 hours at work and the remaining time recovering from it. For giving us endless fodder for stories. And enough screenshots to keep the group chat busy. More #dickpics may have been a fallout of dating apps, but if increased screen time leads you to your soulmate, why not swipe right?
E for E-wallet
It's tough finding an ATM that's functional and dispensing cash in denominations that won't make you the instant enemy of taxiwallas and shopkeepers everywhere. Which is why we're endlessly grateful for the rise of E-wallets and slim wallets.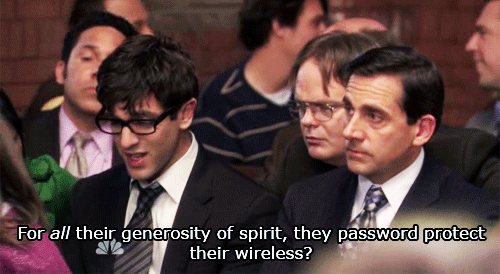 F for Free WiFi
Imagine a world where you can't Google map your way out of the chaos of Chandni Chowk? God bless the creators of WiFi, and more so the heroes that decided to make it free. Starbucks' coffee may not be the best (keep that Chai Tea Latte away from us, please) but they've supported more broke students and freelancers with free WiFi than their own parents.
Our lives will never be the same without these internet hotspots around cities, especially when your phone's data runs out and you can't wait to post that #sunset photo from your vacay in Istanbul.
G of Game of Thrones
No TV show united and divided us, quite like GoT. We collectively gasped through the Red Wedding, sat wide-eyed as the dragon eggs cracked and cheered on through the Battle of the Bastards. The beheading of Ned Stark, swordsmanship of Arya Stark, death of Hodor and the crowning of King Bran. GoT took us on an 8-year-long tumultuous journey, subverting all traditional narrative structures.
No matter what they say about The Witcher, there will never be another that comes close to this fantasy world. #HodorInOurHearts
H for Homestays
More and more people opened up their homes to allow complete strangers to experience hospitality like never before. The boom of AirBnB and heritage homestays around the world did not only subsidise accommodation for travellers but also created opportunities for cultural exchange and a feeling of community that hotels have no space for.
Basically, tapping into the 'mehmaan bhagwan ka roop hota hain' motto we Indians have been practising for aeons.
I for ISRO
The past decade witnessed ISRO (Indian Space Research Organisation) surge ahead in space exploration with landmark missions marking their belt. ISRO's 100th mission was the successful launch of PSLV-C21 which placed two satellites into the earth's orbit. Speaking of satellites, in February 2017, ISRO launched 104 of them in a single rocket and made a world record.
Who can forget the leading ladies of ISRO's Mangalyaan that took India on a journey to Mars? Seetha Somasundaram, Nandini Harinath, Minal Rohit, Ritu Karidhal, Anuradha TK, BP Dakshayani and Moumita Dutta are just some of the women that commandeered India's success on its maiden mission to the Red Planet.
Space exploration has never fascinated the country more than it has now, that too with women taking the lead and getting their due.
J for Jacinda Ardern
Jacinda Ardern made news as New Zealand's youngest Prime Minister and has since gone viral for all the right reasons. In the wake of the Christchurch shooting, she took decisive action towards change with empathy and an inclusive approach.
She didn't stand for fear and division in the face of attack. She encouraged understanding, turned heads when she wore a hijab and normalised working motherhood after she gave birth and got back to work 6 weeks later.
K for Keanu Reeves
He is our virtual soulmate and forever internet boyfriend, okay? Okay. We'd rather watch McDreamy die in Grey's Anatomy than chance upon Sad Keanu Reeves on the internet.
And now that he has found himself a girlfriend in artist Alexandra Grant, we won't act like a crazy ex-girlfriend, and actually feel happy for him.
Also, KR, if you have some free time, we would like to send our boyfriends to shadow you. Every guy needs a lesson or two from your tiny acts of kindness. More power to you Keanu.
L for LGBTQIA+ rights
We have come a long way and we still have a long way to go. But for now, we'd like to announce that we know a lot of gay friends who no longer live a lie of a life.
And it's all thanks to Supreme Court's landmark amendment in September 2018,  when the paramount court of justice officially decriminalised same-sex relations in India. We can now confess all our love with much pride and never feel threatened again. 
M for #MeToo
In October 2017, thousands and hundreds of survivors of sexual abuse, assault and harassment took social media by storm with their #MeToo accounts. And it never stopped. Thankfully.
What started in the West with the infamous Harvey Weinstein story travelled across oceans to start the ultimate cleansing movement of the decade. Perhaps, Dettol would want to title sponsor this outcry. From 'Sanskari' papajis to creepy colleagues, everybody came under the #MeToo scanner, resulting in a greater awareness about workplace sexism.
Carpets, we believe, are much smoother now that we have collectively stopped shoving bad behaviour under it. And it's been proved yet again, hell has no fury like a woman scorned.
N for Nykaa
With its launch in 2012, Nykaa promised that we didn't need to depend on our Mama's second cousin's India visit for our annual beauty stash anymore. Nor did we have to navigate our way through five different stores to find that one, elusive nude shade for Indian skin.
Just log on and buy things you want and hoard all the stuff that you'll never need.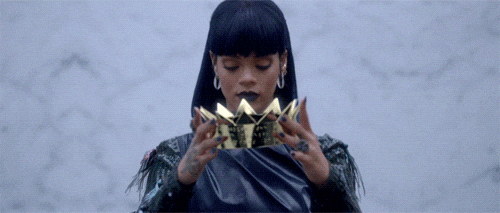 O for Overachievers
Thank your stars if your parents are still comparing your mediocrity to Sharmaji ka beta. Clearly, they are living under a boulder and you'd rather they continue to do so. Because the moment they wake up to the overachievers of this decade, you'll cease to exist.

At 17, when your graduation course was dictated by peer pressure, Pakistani activist Malala Yousafzai bagged the Nobel Peace Prize.

At 22, when you were busy playing on Xbox, American gymnast Simone Biles broke all records and earned the most world medals (25). That's technically more than one medal a year.

And while you're still debating over who is the better captain — MS Dhoni or Virat Kohli, Mithali Raj became the first ever Indian cricket skipper to lead the Blues in more than one ICC WC finals (2005 and 2017). Guess that should settle the debate?

In your 30s, if you're still clueless about mutual funds and all of its market risks, you must know that those risks are all true and can leave you bankrupt. Well, it left pop icon Rihanna bankrupt a decade ago. But the musician turned her fortunes and today, she is the richest music mogul. Forbes said it.
P for Plant porn

With a blink of an eye, succulents were everywhere – bathroom counters, office desks, bookshelves and most importantly Instagram feeds. Plants became the new pets, and crazy plant ladies were our new social media stars. Almost impossible to kill, potted plants filled the voids left behind by toxic exes.
For all of us struggling to feel in control, "Fake it till you grow it" was the mantra that kept us going, and watching our money plants thrive is how we plan to make it through the next decade too.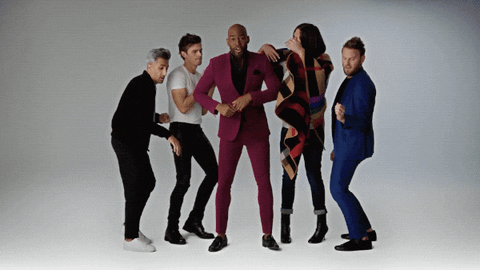 Q for Queer Eye

Group hugs are no longer awkward, "Yaaaaaas" now features in your daily vocabulary, and the French tuck is your go-to fashion statement. Netflix rebooted Queer Eye a decade after the original edition went off air.
No one anticipated the attention the make-over series would grab and the waterworks the Fab Five would set off (for all the right reasons, of course). Queer Eye is our feel-good watch pick that never disappoints.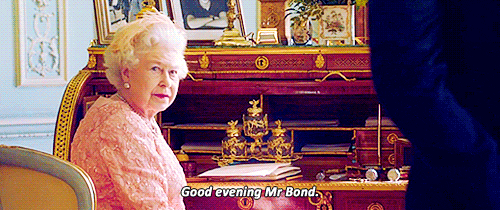 R for Royal renaissance
It began with Prince William and Kate Middleton's wedding in 2010 and ended with Queen Elizabeth proving that mothers won't stop babying you, even if you're 69. The Royals were everywhere this decade.
The Queen and her corgis' unforgettable cameo with James Bond, binge sessions courtesy a gripping series based on the Windsors, 2 royal weddings, bajillion memes, and 3 royal babies later, the Royals seem more human than ever before.
Our most relatable moment? The Queen in sweatpants driving her beloved corgis around.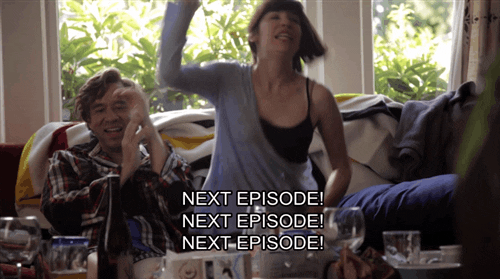 S for Streaming services
Online streaming services – the revolution responsible for the dark circles our dark circles have. We are racoon-eyed and smitten. Streaming transformed the viewing experience and suddenly made vegetating seem productive.
From offering fictional shows and movies to reality TV and documentaries, there is something for everyone to lose their sleep over.
T for Tik Tok
Where you can only interact with people who accept you, literally and metaphorically, on platforms like Instagram,  TikTok functions as a democracy. With 200 million users that are growing by the minute, the platform offers anyone with an internet connection an opportunity to create content and broadcast their Bollywood audition tapes.
P.S. TikTok videos of men crying passionately tops our list of guilty pleasures.
U for Ugly fashion
If it's chunky, clunky and coloured like an Ayahuasca fever dream, it could just land you on a Best Dressed list. This decade, ugly fashion freed us from ankle-crushing heels and dresses that required you to temporarily abstain from breathing. We celebrated comfort above all else in our dad sneakers, mom jeans and fanny packs.
While we're breaking the rules and remodeling them in XXL, it's important to remember one thing — tights aren't pants. The end.
V for Vagina activist
Like detective novels and your mother's secret butter chicken recipe, the vagina has always been cloaked in mystery. But the mighty female organ has allies who've waged a positive PR campaign over the last few years — a Vaginaissance, if you will.
From the Menstrupedia founders providing feminine hygiene education for girls to a young journalist's battle to end the practice of khatna to our very own Tweak India founder Twinkle Khanna's taboo-busting Padman, we applaud these vagina activists.
W for Wonder Woman
If you want something said, ask a man. If you want something done, ask a woman. Margaret Thatcher's famous slogan came alive onscreen as Wonder Woman, the epitome of empathy, courage and grace under pressure.
Director Patty Jenkins steered the film to break box office records as the highest earning superhero origin film (until Black Panther unseated it in 2018), cementing the argument that women deserve their own blockbusters.
X for Xtra
If there ever was a decade to let your freak flag fly, it was the one we're bidding goodbye to. Ranveer Singh's wardrobe registered for inclusion on the periodic table, Kylie Jenner's lips built a billion-dollar empire and Lizzo is out here on these streets playing the flute while twerking because that's what real multitaskers do.
Y for Youth movements
They're not in classrooms studying history, they're in the streets making it. All around the world, Davids rose up against Goliaths, forcing their hand on climate change, freedom of self-expression and secularism.
Greta Thunberg may be the zeitgeist, but don't forget Malala Yousufzai, Kanhaiya Kumar, Emma Gonzales and Alaa Salah, to name just a few of the young people who are done with letting boomers boss them around.
Z for Zomato
What do potheads, working moms and Monu Chacha who drops by unannounced all have in common? A digital fairy godmother who cures midnight munchies and satiates our unreasonable requests for galouti kebabs and sitafal ice cream at 11 am on a Wednesday.
Thank you for thwarting our hangry decisions and keeping us sane through this, the darkest of timelines.