Representative image: Rashmika Mandanna/ Instagram
20 hacks to be happier, according to science
Sing, masturbate, and wear neon pink
As kids, we cheered for Bruce Bogtrotter from Matilda. The cake thief-turned-conquerer became a school legend for achieving the unachievable — finishing an entire chocolate cake which the tyrannical principal Ms Trunchbull had forced on him as punishment. Cheered on by his peers, Bruce licked the plate clean. The motivation and support, no doubt, boosted his confidence. It could also have been the happy hormones triggered by guzzling all that chocolate.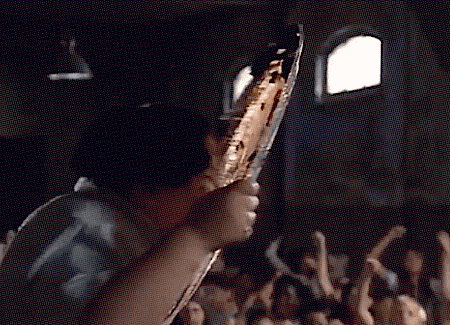 Chocolate, especially dark chocolate, is said to have a mood-enhancing effect. We're not just speaking it into existence; it's the science. Studies have looked into cacao, one of the main ingredients in chocolate, which can cause happy chemicals to be released in our system. Amino acid tryptophan — also found in milk chocolate — triggers the release of serotonin, and tyrosine, which taps into dopamine. Components like phenylethylamine can act as a mild natural antidepressant, and theobromine make you feel more relaxed. 
While one lesson here is that sometimes you just need to eat the cake, the larger takeaway is that everything we do, from our actions to what we eat and what we watch, can make us happier.
​​Some view the happy hormones as a group, while others attribute the tag simply to serotonin because it's responsible for regulating our sleep, mood and behaviour, along with digestion and bone health. But we believe that the different aspects of our lives that these hormones control also play a role in our happiness. 
Dopamine is responsible for regulating feelings and emotions such as motivation, focus, goal-oriented behaviour and the brain's reward system; endorphins are our natural painkillers that also reduce stress and improve our overall sense of well-being; and oxytocin, called the love hormone, though best known for its starring role during female reproduction and childbirth, also enhances the bonding process, drives empathy, trust, romantic attachment and arousal.
We produce these hormones at varying levels naturally. But now and then you may feel like you need a pick-me-up. To cut through the gloom of a cloudy day, unwind after dealing with a passive-aggressive boss, or keep you going through an especially taxing dinner with extended family members. There are a few simple things you can do regularly that, according to science, give you a kick of happy hormones.
20 scientific ways to release a flood of happy hormones
Go hard with haldi
Clumsy Kavitas may want to keep their whites away from this one unless you're ready to go around sporting an adult bib. When nani said that haldi is the cure for depression, she may have been dismissive of your mental health struggles but there was some truth in what she was saying.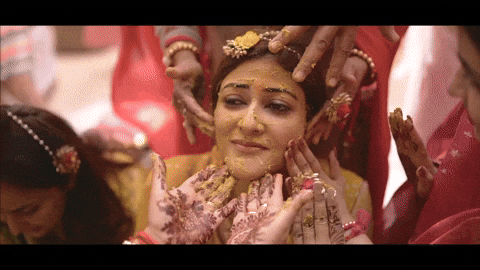 It's not exactly a cure, but the curcumin in turmeric does possess some mild antidepressant potential by elevating serotonin and dopamine in our brains, among its other anti-inflammatory health benefits. You do get it in capsule form as supplements but you can also just go freehand with haldi in your food. Add it to dishes like dal, anda bhurji, and chicken curries – all good sources of protein and fibre with natural tryptophan, tyrosine and phenylalanine.
Listen to music that gives you chills
We don't think the debate is coming to an end anytime soon on what makes a good song great – beat, lyrics, hook, vibes. But we want you to create a playlist of the songs with the best drops. Our definition of drops here is any moment in a song that gets your hair standing and heart racing. It could be that one part in Fix You by Coldplay, the emotional connection with Lukka Chuppi from Rang De Basanti, or any opening to a Nusrat Fateh Ali Khan song.
A study found that just anticipating and knowing that your favourite part is coming can kickstart a dopamine release.
Take a cold shower
A hot shower is relaxing, but it's a blast of cold water will release endorphins in your body and make you feel a little euphoric afterwards.
Studies have looked into cold water exposure and therapy for some time now. Experts believe that cold showers boost our mood because the body releases endorphins, our natural painkillers, to relieve us of the discomfort of the cold.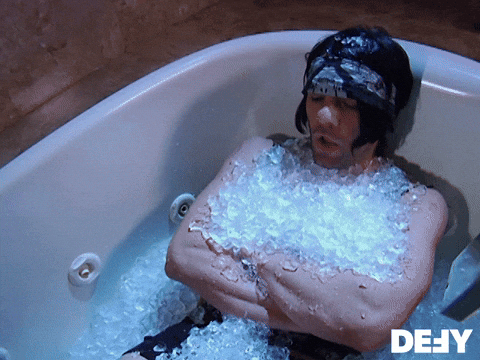 "It's like exercising the brain — it ramps everything up and kickstarts the pathways", says Dr Dean Burnett, neuroscientist and author of The Happy Brain in an interview. Burnett recommends starting by gradually decreasing the water temperature of our showers until you feel the chill and stand under it for a few seconds. You want to be cautious with this exercise depending on the season to avoid falling ill.
Go for the spicy sauce
Indians are accustomed to spices more than most people. But we're talking about the tongue-tingling, mouth-burning kind of spicy food. When you eat spicy food and you start to feel that burn – it doesn't have to be very intense either – your brain is almost tricked into thinking you're in pain and releases endorphins and dopamine to cope.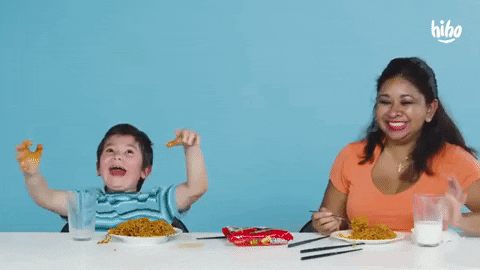 Capsaicin is the component that causes this burn and is found in most chilli peppers, although present in small quantities in ingredients like cinnamon, oregano and cilantro too. We'd suggest not going overboard with the spice if you don't want to irritate your stomach too much.
Indulge in some dopamine dressing
Fashion psychologists have been looking at 'dopamine dressing' since 2012; how what we wear, the texture, fit and colour of our clothes can alter our mood. It's believed that fashion psychologist Dawnn Karen coined the term. Karen has been dubbed the Dress Doctor by The New York Times and wrote about optimising mood through dress in her book Dress Your Best Life.
There are different schools of thought when it comes to dopamine dressing. it can be wearing something that makes you happy, including a certain silhouette you find flattering or a comfy oversized t-shirt you inherited from your father. It can also mean indulging in some whimsy through wild patterns that throw you out of your comfort zone for a rush of endorphins and adrenaline.
Now, colour therapy isn't an exact science when it comes to clothes, but studies have looked into how it can influence people's moods and reduce stress. According to Karen Haller, colour psychologist and author of The Little Book of Colour, wearing certain colours can be uplifting. Yellow can make you feel more cheerful while red is "the colour equivalent of an espresso shot," according to her. Blues are seen as soothing, while earthy greens can make you feel more relaxed.
It is still quite subjective as our connection with colours is highly influenced by our traditions as well. In some cultures, red is sacred and celebratory while in others it is a colour denoting danger and rage. We believe it's worth trying. If nothing else, a neon pink leopard print scarf would be a fun addition to your wardrobe.
Shots, shots, shots, shots…
Don't get too excited, we're talking about Yakult shots — more specifically, the probiotics they contain. There's growing evidence of the gut-brain connection, and the saying 'you are what you eat' is proving to be true.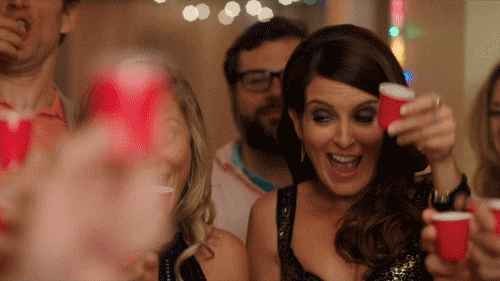 You know the nervous butterflies you feel right before a major presentation at work and the inability to poop when you're under pressure? That's the gut-brain connection at play.
"About 80%-90% of serotonin is produced in the gut. An unhealthy gut with an overflow of bad bacteria means low serotonin which affects our physical and mental health," says gastroenterologist Shahbaaz Khidwai. Probiotics are made of live bacteria and yeast, and can help strengthen and produce more of the good bacteria our gut needs to thrive. Homemade achaar, dahi, kombucha, kefir and kimchi are good sources of probiotics as well.
Take a trip down memory lane
It's better to look to the future than dwell on the past. But some nostalgia every now and then can give you an extra dose of dopamine. Taking a trip down memory lane, thinking back to what experts call 'autobiographical events' engages the brain's reward system, which causes the release of the hormones that leave us feeling warm and fuzzy inside.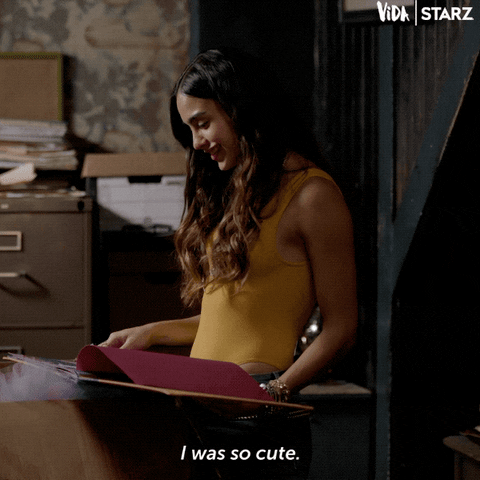 So go through old photo albums, call up a childhood friend and talk about how you accidentally broke a neighbour's window while playing cricket. Or create a playlist featuring all your teenage favourites and tune out.
Chase the sun
Jadoo isn't the only one who powers up in the sunlight. Other than your daily dose of vitamin D (one of the most common deficiencies), spending 10-15 minutes soaking up some sunlight can pump up the production of serotonin and endorphins, says this 2008 study.
According to Time magazine, an Australian study that "measured levels of brain chemicals flowing directly out of the brain found that people had higher serotonin levels on bright sunny days than on cloudy ones."
The sun may be hard to come by during the monsoon but experts say that even leaving the house and being outdoors can have similar effects. Just remember to put on your sunscreen – even when it's cloudy.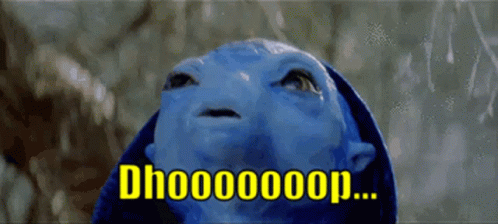 Embrace those laugh lines
Most of us learnt about laughter therapy through Munnabhai MBBS and wondered if it was a real thing. Turns out laughing does alter our levels of dopamine, serotonin and endorphins too.
Laughter may not be the best medicine but it can be an effective one in the short-term. It can minimise feelings of anxiety and alleviate stress. Social laughter, which a 2011 and 2017 study looked into, is even better. Bonding with someone over a funny film triggers the release of oxytocin.
Given that we all have varying senses of humour there's no standard on what will make you laugh. You can force it, like Boman Irani in the film, or fill your watchlist with comedy films and shows, share the memes you've been saving with your friends, and book your ticket to a stand-up show.
Make a four-legged friend
If we started to make a case for adopting a pet, you'd be here reading for the rest of the day. Studies have noted that dog owners (and their pets too) show an increase in oxytocin when they cuddle.
It doesn't have to be your dog, either. It can be a friend's dog, a neighbourhood dog, the building cat you've been trying to befriend for months and are finally making progress with, or one that you decide to foster. Cuddling an animal that you feel a connection with can release oxytocin in the brain and help you de-stress. As if their cute fuzzy faces weren't reason enough to become a pet parent.

Sing your heart out
Even if it's in the shower or while you're driving to work, experts believe that singing serves as a kind of aerobic exercise which releases endorphins in our system. It's almost like a workout for your respiratory system given that it involves deep breathing and controlled use of muscles.
People can knock karaoke all they want but we say, go for it. Especially the duets. Singing in a group or chorus is even more beneficial as it adds the bonding effect of oxytocin to the mix. It's also probably the cheapest, quickest and easiest way to de-stress as another study found it can bring down your level of cortisol, the stress-causing hormone.
Join a Zumba class
Alright, it doesn't necessarily have to be Zumba. Exercising is a sure-shot way to get a dose of happy hormones flowing through your system, but there are ways you can optimise it too. Doing it as a group, through a class or with a friend or two, could potentially trigger endorphins as well as oxytocin and make it a bonding exercise with a heightened post-workout high. A 2009 study found that group training in a college rowing crew created a heightened surge of endorphins compared to the same training done by members individually.
You also want to time it. Regular aerobic exercise for at least 30 minutes maintains a sustainable endorphin release. It can be power walking with friends around the park, joining a running group or a spin class.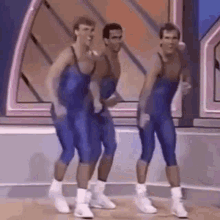 Plan a date night
Oxytocin is known as the love hormone for a reason. Those butterflies you feel in your stomach when your crush walks by are probably hopped up on the oxytocin being released in your body. Physical touch and affection, like cuddling, holding hands, and kissing, turn those butterflies into a whirlwind of happy hormones. We say make the most of it by planning weekly date nights with a partner. Plus, you can incorporate other tips from this story to maximise your night: make a meal together, laugh, watch a funny film, and cuddle.
It doesn't have to be physical intimacy. Simply being close with your partner, being open and bonding with them can push the right buttons when it comes to your hormones. A date night doesn't always have to be romantic. It can be with your best friend, a sibling, or a parent. That feeling of bonding and community is what helps the happy hormones thrive in your system.
Get a massage
Everyone deserves a relaxing massage. But it's not just the increased blood flow and relaxing of muscles that are more knotted up than the headphones at the bottom of your bag. A massage can trigger the uptick of not one or two but all our happy hormones, according to research.
You can make it a solo session with a masseuse, involve your partner or a friend, or simply invest in a massage gun or ball that you can use daily at home.
Set daily micro goals
When we say micro, we mean it. For someone, goals could be getting out of bed and taking a shower before starting with your day's work. For another, it could be folding the laundry, reading two pages of a book, or making a cup of coffee for yourself at home instead of picking one up on the way to the office. As long as they are achievable. Most importantly, celebrate when you do it.
Our brain is wired to thrive on rewards which give you a hit of dopamine. Harvard business professor Teresa Amabile, PhD, and academic researcher Steven J. Kramer note in their work that we should take pride in our accomplishments. Celebrating the small ones boosts our overall confidence and can motivate us to reach bigger goals.
Have sex, with a partner or yourself
Physical intimacy reaches its climax, no pun intended, with sex. And there's nothing like a good orgasm to trigger a dopamine release. You know, that warm, fuzzy post-orgasm afterglow that you bask in?
Sex and intimacy encompass a lot of acts. Kissing, intimate caresses, oral sex, vaginal penetration, even anal. Whatever gets you hot and flustered before ending things with a bang. You don't need always need a partner, indulge in self-pleasure (we've got a handy guide). You can get creative and invest in toys, get some water-based lubes to keep things smooth and show yourself some love to de-stress. Adding a partner to the mix is up to you.
Lend a helping hand
Experts call it the 'helper's high', the euphoria we feel from the rush of happy hormones when we indulge in any kind of social work and volunteering, serving as someone's support system or an act of kindness. It's like the runner's high you may have read about before.
Good deeds can release endorphins, and improve your sense of self and confidence. So, it may not be as selfless an act as we may think. But there's a downside to it as well. Extreme altruism can lead to burnout and fatigue, both physical and emotional.
You can be a shoulder to cry on for a friend going through a break-up (is there a right way to break up?), help a neighbour out with housework or a colleague complete a presentation. Know your boundaries so your do-gooder tendencies don't get abused by others.
You may think it's overrated, but practice gratitude
With the advent of social media wellness trends, the word 'gratitude' has been overexposed and now makes a lot of us cringe. But there are benefits of adding a daily gratitude practice to your routine. It's not as simple as showing gratitude by saying thank you when someone gives you a compliment, though we tend to struggle with that too (one writer dove into why it makes us so awkward).
Therapist Emma McAdam explains that it's about a change in our mindset. "You can actively change your brain to be happier by paying attention to the good things that are already present in our lives."
In a 2008 study, scientists found that gratitude causes synchronised activation in multiple parts of the brain and "lights up parts of the brain's reward pathways and the hypothalamus. In short, gratitude can boost neurotransmitter serotonin and activate the brain stem to produce dopamine."
For gratitude practice to release happy hormones, McAdam suggests you set a reminder on your phone and every day write down a few things that you're grateful for. It doesn't have to be anything major. "I'm talking about things like zippers. For the last bazillion years, nobody had zippers, but we have them now, that's cool, right? Running water, how cool is that? Sunshine, or snow, both of these can be good things. Gratitude primes your brain to look for the good each day," she says.
The '3 good things exercise' that McAdam suggests is about looking in and seeing the good you've brought about today. It doesn't have to be big, but the little good or positive things that you're doing. Note them down. You watered the plants, fed your pet when they were hungry, and answered a text message from your mother instead of leaving it for three days later.
Practice meditation, even if it's for 5 minutes 
We know what you're thinking. "Ugh, we're not talking about meditation again, are we?"
Before you roll your eyes, just hear us out first. Meditation is as Indian a phenomenon as the collection of plastic bags that's stored in an even bigger plastic bag. We all accept it as a part of our culture and tradition, but few people nowadays feel that they can effectively meditate given the hustle-bustle and pressure of modern city living (we even got one writer to try it).
Meditation has been studied far and wide for a variety of health benefits, from lowering blood pressure to sleeping better and increasing your attention span. It can also make you happier with regular practice by increasing levels of the happy hormones dopamine and endorphins. Another conducted in 1995 looked at two groups – 11 elite runners and 12 meditation experts – and tested their neurochemical release after completing their respective activities. Both groups had elevated levels of endorphins, with the meditation group's 'feel-good effect' scoring higher than that of the runners.
If you're a beginner, you don't have to go all out with an hour-long practice every day. Start small with something you can sustain, like a 5-minute guided meditation while you're in the taxi on the way to work. Then try and take it up to 10 minutes, and build your practice over time.
Seek out novelty in life
Our brain reacts to novel experiences by releasing happy hormones, namely dopamine. Anything new or unusual can be novel. So try that risotto recipe you've had bookmarked on YouTube. Try your hand at knitting or take a hip-hop dance class. Experts say that the less familiar you are with the activity, the more likely it is that you'll get a hit of dopamine as a reward.
Who knows, what you start off as an activity to seek out happy hormones could end up turning into a hobby that you really enjoy.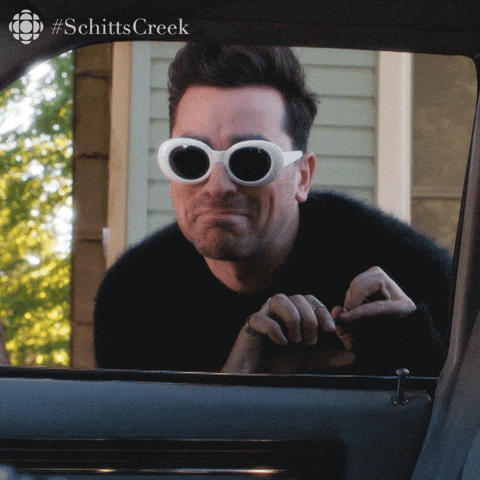 There's no pill for happiness, that's legal and safe at least. It's about daily practices and simple things. Sometimes it's a funny TV show, other times you may have to force that laughter to give your happy hormones a swift kick in the butt.