Representative photo: Miriam Alonso/Pexels
We owe our mothers an apology
Life lessons from going through temporarily-induced menopause at 30
At age 30, I'm past my prime child-bearing years, according to some family members and doctors. "See, it is what nature intended. We are here to reproduce," said an uncle recently, questioning why I'm waiting to marry and have kids. The fact that I could have kids without marriage didn't sit well with him when I pointed it out. I always told myself there was still time for me to birth my own screaming germ bombs. Right now, I just about manage to keep myself upright on most days, forget taking responsibility for anyone else. But when the diagnosis of uterine fibroids came from my gynaecologist after five months of debilitating period pain and heavy bleeding – I was in the same boat as thousands of Indian women who fear going to the gynaecologist – I was taken aback. The prescribed treatment? Induced menopause at 30 with the hope that the drastic oestrogen drop would make them shrink and die off, if not, get the uterine fibroids would be removed through a myomectomy. "Then you should have a child, and we can take the whole thing out," said the doctor with an alarmingly straight face.
In the words of Gen Z, I was shook. I had to start menopause before I had even turned 30. I thought I had another 20 years before the 'big change' as we've often called it, after seeing pop cultural representations of hot, sweaty, 'hysterical' women, always ready to bite off the head of anyone who crosses them.
Sigmund Freud, neurologist and founding father of psychoanalysis felt the need to verbalise what should have been an inside thought, saying, "It is a well-known fact … that after women have lost their genital function their character often undergoes a peculiar alteration" and they become "quarrelsome, vexatious and overbearing." Yikes.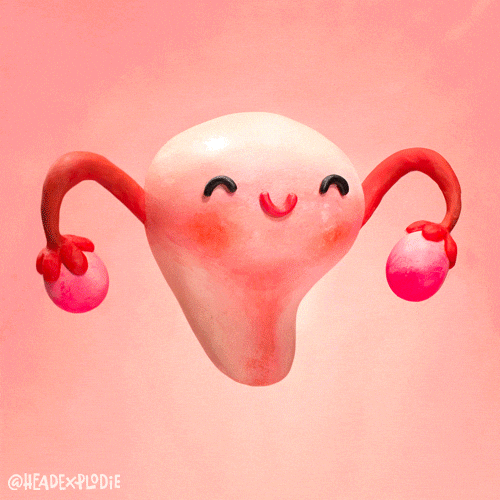 "Life gets very real when 'don't want' becomes 'can't have'", said Hasan Minhaj in Netflix's The King's Jester, when talking about his fertility issues. The reality of having to experience menopause at 30 set in the day I popped the first pill. Thoughts went from "I can have kids at any time" to "I may need to get a hysterectomy if the myomectomy doesn't stick and then I won't be able to have kids at all."
The past few months have been a rollercoaster ride that I wish I wasn't old or tall enough to ride. Going through menopause at 30 felt dreadful more so because I had already seen what it did to my mother. With severe fibroids herself, she had a complete hysterectomy in her late forties. Going from 0 to hero, the procedure made her skip the natural slow progression part of experiencing perimenopause symptoms and then menopause. Instead, she was flung into the deep with a full-frontal belly flop. 
Being a bratty teenager when my mom went into menopause, I'd 'jokingly' lament to my father and sister that they left me alone in the house to deal with the fallout while they went back to their respective cities of work. I tried to empathise but mostly cribbed and complained. We poked fun at how she was so tightly wound, the constant hot flashes – "How bad can it be, yaar? Just put the fan up" – and got irritated by how irritable she was.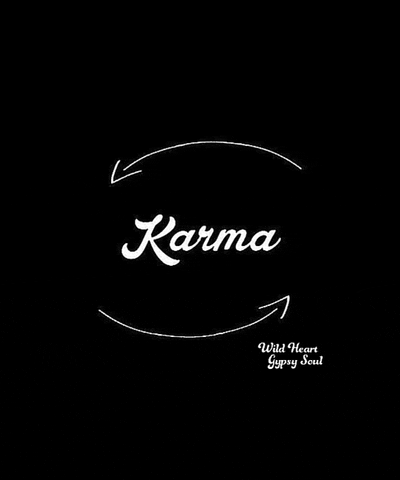 Karma came calling, and I had a lot to pay for. Mine was a comparatively brief four months but going through induced menopause at 30 taught me more about the compassion, care and empathy that is long overdue for the women in our lives. 
Menopause at 30 changed me in ways I didn't expect. Some were smaller alterations in habits and lifestyle choices, and others were more philosophical introspections (overthinking) about my own womanhood.
But what I know for sure is that we owe our mothers, grandmothers, aunts, and teachers — every menopausal woman we rolled our eyes at — a massive apology.
Cotton kaftans are a girl's best friend
You don't know how much you can sweat until you get night sweats. Waking up one night, I felt the dampness of the bedsheet under me. Did I… pee while sleeping? My half-asleep instinct was to turn back into a 5-year-old and shout "mamaaaaaa!" but rubbing the sleepiness from my eyes, I realised I had sweat through my nightsuit and into the bedding. The first symptom of going through menopause at 30 had arrived – night sweats.
Night sweats are caused because of changing hormone levels which affect the body's ability to regulate internal temperature. The experts at the Cleveland clinic say to "think of it as a glitch in your body's internal thermostat." Our hypothalamus (responsible for controlling body heat) is thrown off course. As a response, our body tries to cool itself by sweating it out.
The side effect: no clothes are safe. I'd often make fun of my mother in her kaftans, calling them giant shapeless sacks. But I have been humbled. Kaftans were a blessing that kept me covered and cool at the same time. You can feel the breeze between your knees. Nothing is clinging to your body and the more you wash them, the softer they get. 
Forget sweatpants and booty shorts, kaftans are the future, friends. All the aunties we made fun of for walking around in kaftans inside and outside the house, they've known what's up this entire time. The joke has been on us.
Burn all the underwire bras
The soreness, and tenderness you feel when you PMS or are pregnant? I didn't know it happens during perimenopause and menopause as well because of the changing hormone levels.
During the first month, I didn't feel much of a change. But by the beginning of the second, things got… heavy. I felt like I was walking about with two sandbags strapped to my torso and bras became an even bigger inconvenience than they were before.
When I complained about it to my mother, she laughed. A kind of guffaw deep from her gut releasing years' worth of unspoken thoughts and emotions that had been buried there. It was the kind of laugh that sent a message. "What goes around, comes around."
Early in her menopause, my mother had developed a kind of uniform – the kaftan accompanied by a dupatta. It looked so bizarre to me having grown up seeing her always prim, polished and put together. Even when all we were doing was sitting in the living room all day.
The dupatta was to cover and hide the fact that she had let the dogs out. Wearing a bra all the time had become too painful.
Mine no longer felt like fun bags. More like a small trolley bag in which you've tried to stuff all 20 kg of the baggage allowance. Since I didn't want to sound the alarm at the office by showing up in a kurta and dupatta, I took my sister's advice and opted for the next best thing – bralettes.
They're all I wear now. I don't even care about the semi-uni-boob that you get when you were a bralette (depending on the style). For my everyday wear, they're perfect. I could be wearing a fancy top and pants, dressed up for date night or a flight and no one knows about the sports bra-looking lingerie I have on beneath it all. No tight straps, itchy bands, underwire poking into your side boob, boob sweat or the loops playing kabaddi as you try to hook it all together.
The best thing to come out of going through menopause at 30 is that I've jumped onto the 'burn all bras' bandwagon. #teambralette for life.
No more apologies, only transparency
Your brain feels like cotton wool. You forget where you put your house keys; the name of the person whom you were just introduced to; keep re-reading the same three lines of the new horror book you picked up (which come close to having an orgasm).
I got hit with a double whammy of menopause and COVID-19-induced brain fog which left me feeling like someone had tried to make bheja masala with my brain while it was still in use.
At first, I'd apologise for every lost train of thought, delayed deadline and forgotten message. But I realised that constantly trying to fight it off and denying that it even existed in the first place took my anxiety and stress beyond boiling point.
Growing up, my family was like many others around us. Talking about anything health related would be shushed, like we were embarrassed by what we were going through. Research into brain fog is ongoing and treatment is tricky. I made some made lifestyle changes to manage flare-ups of brain fog (did you know doing the cha-cha can help?).
After losing my medication only to find it in the freezer (don't ask why I put it there, I don't know either) and taking three days to finish a work assignment that should have taken one, I had a realisation. Expressing regret after I had messed up wasn't working out.
I stopped apologising and started clarifying instead. I spoke to my coworkers and supervisor about my experiences. Told my parents and friends to give me the allowance to forget returning calls without being made to feel guilty. That there will be days when despite my best efforts, I would only be able to manage the bare minimum, but I'd make it up on another day. And I'm lucky that I was surrounded by an understanding support system who did their best to hide their annoyance that I'd keep forgetting to put the trash out for pick up.
Bigger is better
Hot flashes are basically why you get night sweats. You feel like an electric heater being turned on. Except that the heat of the rods turns up at super speed. My face would go red with a flush, my chest would burn, and sweat dripped from my face as my heart raced.
I have confused my colleagues on more than one occasion. Sitting next to them, right in front of the AC vent, and still flapping my shirt to cool myself down. "Are you…. feeling OK?" they'd say. "Just a little hot," I'd respond. My face as red as a tomato, eyes burning as the sweat made sunscreen trickle down from my forehead.
Stress, caffeine, heat and cigarette smoke are just some of the things that experts say can trigger hot flashes. Unfortunately, they are also the things that feature heavily in my daily life.
According to Harvard Health as many as 80% of women going through menopause experience hot flashes. Given that I'd already inherited the gene of excessive face sweating from my father, I owned an arsenal of mattifying makeup but now I created what I called my hottie kit to deal with the aftermath of a hot flash – mini dry shampoo because the sweat is going to make your roots oily a lot faster; a hand-held electric fan, cooling and calming face mist and a powder compact. And to fit all of this, I went against the trend. No micro bags or fanny packs could handle the junk I needed to store in my trunk. I had to swap out even my medium-sized purses for good 'ol tote bags – the bigger, the better.
I think the older we get, the bigger our handbags get. You're telling me you're OK leaving the house without a strip of Pudin Hara, Saridon, at least two blue pens, bandaids, a sanitary napkin and power bank? Don't get me started on all the things you have to carry if you have kids.
Dumbbells are not the enemy
It's not that I've been averse to exercise but it's the traditional sense of 'working out' that put me off. I've laughed at friends who've made going to the gym their entire personality.
Medications have made my weight fluctuate a lot over the years, and post-lockdown it's only been on the rise. Bad knees, a bad back, and zero strength. My body needed a change
A few months ago, I challenged myself to say yes to activities I'd have never agreed to before (you can read about my escapades here). Early in this challenge, when my sister asked me to tag along to one of her workouts, I agreed.
After many years of trying and failing at-home workouts, and celebrity workouts (including Katrina Kaif's), I signed up with her friend-turned-callisthenics trainer. But as luck would have it, the day of my first workout was also the day I had to start this new fibroid treatment.
In a poll, 86% of 169 Tweak readers admitted to struggling with weight loss after menopause. I told myself that I was doomed. "As women age, they lose lean muscle mass, which slows metabolism. Their activity decreases, so burning fewer calories causes weight gain," says Dr Veena Aurangabadwala, a gynaecologist at Zen Multispeciality Hospital in Mumbai. "The same hormonal changes that cause a shift in weight distribution add to the challenge," adds Dr Shalini Vijay, a senior consultant obstetrician and gynaecologist, Motherhood Hospital, Pune. It's not really menopause itself that causes weight gain, but the natural process of ageing that takes over.
A decline in oestrogen during perimenopause and menopause causes menopause munchies to take over as our satiety hormone, leptin, snoozes on the job of regulating appetite. My hunger grew and stressing over all of this made me want to eat my feelings even more.
I didn't fight it, I was completely overwhelmed. I'd have Kurkure for dinner, cheesy Maggi for brunch and went through several packets of Milk Bikis in a very short period of time. When my trainer told me to increase my protein intake and pick up dumbbells, I panicked. In my head, I was working out to lose weight not become muscular, or tagda as my nani would say. But when it comes to your health and overall well-being, your strength matters a lot too.
It took four months but for the first time in my entire life, I finally managed to do a half push-up (the one on your knees). It may not sound like a lot, but at that moment, I was elated. Shocked by my own strength.
It doesn't even matter that I've only lost 4 kgs till now when my goal was a lot higher. I've rid myself of the aches and pains that had plagued me for years. And I have no shame admitting that I've become the person I laughed at – a protein shake-shaker. The kat kat kat kat kat sound of that little ball dancing around inside gives me life.
Sadly, the treatment didn't take and as I'm getting ready for a myomectomy, one thing is for certain. Ariana Grande is a liar. If there is a God, there's no way she's a woman. Because no woman would design the rollercoaster ride that is womanhood. Sometimes, it really feels like we can't catch a break – right from puberty to menopause and beyond. The conversation right now is all about rallying for 4-day-long work weeks but I say we put our efforts into mobilising for annual luxury vacations for women around the world as compensation. But we're not ready for that conversation as yet as a society. So for now, I just hug my mother and say sorry. That I finally get it, and I think a lot of moms out there need that.